The Pros and Cons of Buying a Vacation Home Right Now 
---
Daniel Bortz
Nov 20, 2020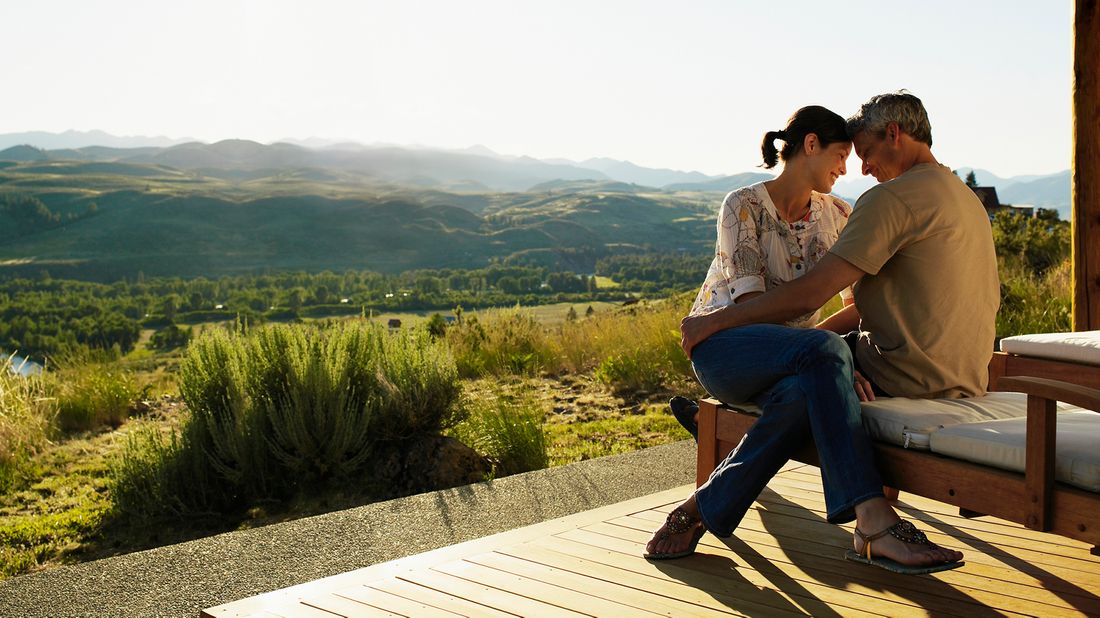 The pandemic has made many Americans rethink their living situations, but not everyone is ready for a permanent move. That's contributing to a significant uptick in interest in the U.S. vacation home market, says Cheryl Young, senior economist for Zillow. According to Zillow data, popular getaway spots like Key West, Florida; Ocean City, New Jersey; the Poconos in Pennsylvania; and Traverse, Michigan, are seeing spikes in pending sales and online house hunting.   
"People are looking for peace and quiet and outdoor space, so I think we're going to see a lot of interest from people who want to buy a second home," Young says. But buying a personal retreat during a global pandemic presents some challenges, too. Here are the pros and cons of buying a vacation home right now.  
PRO: MORTGAGE RATES ARE AT RECORD LOWS 
The average interest rate on a 30-year fixed-rate mortgage dropped below 3 percent for the first time ever in July, and mortgage rates have remained low since, which makes this a good time to snap up a home loan. But there are a couple caveats. 
Keep in mind you'll likely need a credit score of at least 740 to qualify for the best mortgage rates, says Guy Cecala, chief executive and publisher of Inside Mortgage Finance. Also, while mortgage rates will vary by lender and borrower, rates on investment properties are often 0.25 to 0.5 percentage points higher than loans for primary homes, says Adam DeSanctis, director of public affairs at the Mortgage Bankers Association, although rates may vary by lender and borrower. 
CON: HOMES ARE GETTING MORE EXPENSIVE 
Overall, the price tags of U.S. homes are going up. According to the National Association of Realtors, single-family home prices in all the metro areas the organization measures have seen year-over-year increases, with 65 percent of metro areas experiencing double-digit price gains.  
Consequently, Young cautions vacation homebuyers against stretching themselves too thin. "You need to be very confident that you'll be able to afford a second home, especially in these times of economic uncertainty," she says.  
PRO: THE VALUE OF VACATION HOMES HAS BEEN TRENDING UP RECENTLY 
You may have heard that buying a vacation home can be a great investment, but now there are some numbers to back that up: Between 2013 and 2018, the median sales price in vacation-home counties increased at a pace of 36 percent, compared with 31 percent for all existing and new homes sold, according to NAR's 2019 U.S. Vacation Home Counties Report.  
CON: A PANDEMIC MAY DAMPER YOUR VACATION HOME EXPERIENCE 
In normal times, you'd be able to enjoy everything that a vacation home has to offer, but coronavirus-related restrictions may take away from that experience. For example, if you purchase a vacation home in a community with a swimming pool and a gym, those amenities may be closed during the pandemic. Also, local government restrictions are likely to impact how much you can enjoy the local attractions and restaurants in your new neighborhood.  
PRO: A VACATION HOME CAN BE A PROFIT ENGINE  
You can offset the costs of owning a vacation home by renting out the property when you're not using it. In a 2019 survey by vacation rental site Vrbo, 42 percent of second-home buyers said they were primarily buying the home for use as a short-term rental. 
How often you rent out the property, though, will impact your taxes. If you rent out the home more than two weeks a year, you'll have to report the rental income on your tax return, although you may be able to claim some deductions for expenses such as mortgage interest, real estate taxes, utilities and maintenance costs. 
CON: RENTING OUT A VACATION HOME REQUIRES MORE EFFORT DURING A PANDEMIC 
In a survey last year by property management resource iPropertyManagement, four in 10 vacation property owners said they manage all aspects of renting out their vacation home. If you're planning to go that route, bear in mind that in addition to handling bookings and responding to renters' concerns, COVID-19 cleaning requirements could eat into your profits. Airbnb hosts, for instance, are strongly encouraged to enroll in the company's Enhanced Clean program, which requires them to adopt stricter sanitization procedures in between reservations.  
Alternatively, you could hire a property manager to take over your rental responsibilities, but that's an extra expense. (The national average cost of property management is about $99 per month, according to Thumbtack.) 
The bottom line? Buying a getaway home during the pandemic may be tempting, but just make sure it fits into your financial plan because owning a second home will impact your finances far into the future.
Take the next step
Our advisors will help to answer your questions — and share knowledge you never knew you needed — to get you to your next goal, and the next.
Get started
Want more? Get financial tips, tools, and more with our monthly newsletter.