Planning With Northwestern Mutual
'Pay Yourself First' and Other Family Money Values This Advisor Still Lives By
---
Catherine McHugh
Sep 15, 2021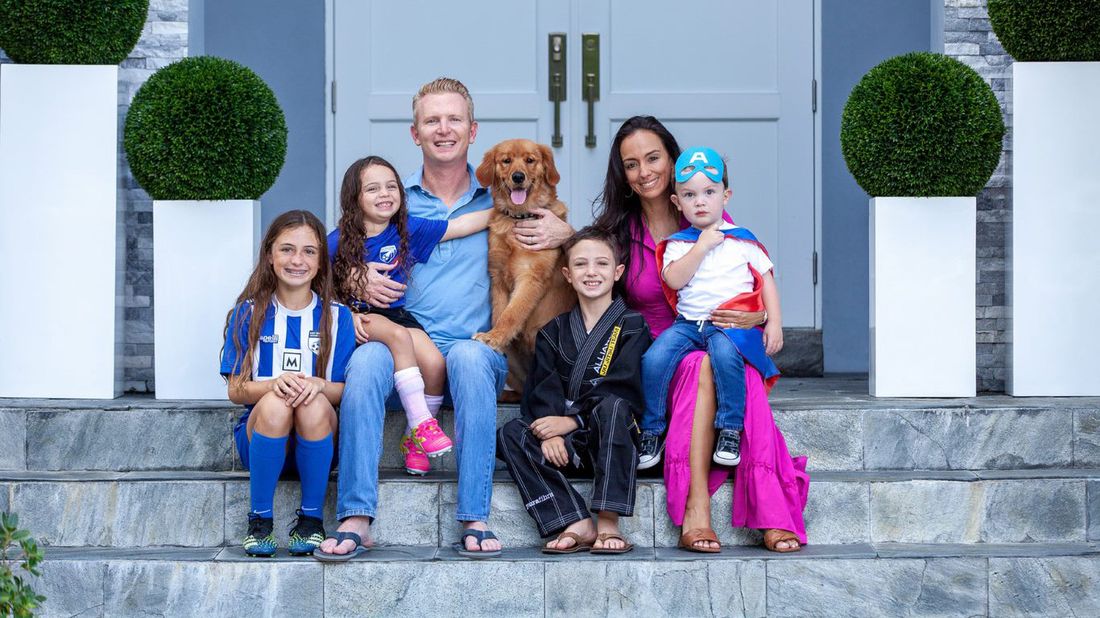 Get to know the people behind the financial advice in our Planner Profile series.
When Darling Lie-Nielsen was 5 years old, her family made the difficult decision to leave their home in Nicaragua and start over in Florida. Her mother, who had been a certified public accountant, worked at a laundromat and then as a Mary Kay sales representative while also creating entrepreneurial side jobs to make ends meet.
"I learned about money from my mom because whenever we were out, she had us do math quickly in our heads," she says. "In stores she would quiz us: 'That's 20 percent off, so how much is that? Multiply it.' Everywhere we went, she was teaching us to work out problems."
Most importantly, Lie-Nielsen says, her mom "rejected the lie of inferiority. We were not less because we were girls, a certain race or didn't have as much as others. I was never aware that there was something I couldn't do. We were in the United States of America, so we could do anything."
While attending the University of Florida, Lie-Nielsen applied to Northwestern Mutual at a college job fair and has never looked back. She has been a successful financial advisor for 18 years and lives in the Miami suburb of Coconut Grove, Florida, with her husband and four children. Here, she shares how early money lessons grounded her, the moment that defined her career and the legacy she hopes to leave behind.
What are some of your earliest memories about money?
In our home, we respected money. It was thought about, talked about and most decisions were made around it. So it was always a topic of conversation. Since I was very little, I have understood the value of money. But I also understood that it didn't matter how much you had if you didn't have people you love with you.
One funny story is that my dad is an uber-saver. When we were packing up to leave Nicaragua, my mom was going through piles of books and she kept finding money in them. She was horrified because the Nicaraguan currency had been devalued. He does not do that anymore but my poor father will probably never outlive that story!
I also remember my mom showing us how she would pay her bills on the day she got them because being late would damage her credit rating. She also drilled "pay yourself first" into all of us and emphasized the value of saving for ourselves and our future.
We also saved for fun things like going to Disney World. We only went once a year and with sandwiches in our backpacks. But that gave me so much gratitude for the experience because we understood the work it took to get there.
How do you teach your kids about money?
Though there's no way to compare my children's experience to my own, I do hope to translate some of those learnings to my children. We actually spend a lot of time discussing taxes. One day when my son was eating a bag of chips, my husband grabbed it, took half and said: "You did your hard work and you earned a treat, but now we're going to take some of that. It's called taxes." So that's become a joke in our home now — the older kids run away from us if they have a treat because if we're around, we're going to tax it!
We also love "Shark Tank," and now I quiz my kids while we're watching. Having them learn about math while also having fun is really important.
What do you find most rewarding about being a financial advisor?
I had a death claim in my third year and that helped define my career because it made me realize that it wasn't about my own success or my own financial dreams. Protecting people's dreams has been my biggest mission. I've processed many death and disability claims, which are the saddest of moments. But I know that I am fulfilling a promise to someone who trusted me enough to share what they would want to be done in a worst-case scenario. And seeing that through has given me a true purpose and a passion for what I do because I know that my work helps improve the lives of others.
Protecting people's dreams has been my biggest mission.
What do you love most about your career?
I was voted "most spirited" in high school and that has translated into my career because I feel that I am my clients' biggest cheerleader. I recently saw two clients who I've been working with for the last 18 years and we were talking about their upcoming retirement and the income stream that's going to be coming in thanks to their planning. I am so grateful to them for letting me be part of their journey. It fills my heart because their plan is solid, so the world could turn upside down — kind of like it did last year — and they would still be OK.
I love when a client calls and tells me that their child is now going to college, paid for by the plan we set up. Those moments are so fun. We worked so hard to protect their dreams and these are the rewards.
How do you like to give back?
My husband is on the board of Nicklaus Children's Hospital here in Miami and I participate in a lot of programs there for the nurses because they are the unsung heroes. When I had to bring one of my children there for surgery, I saw the doctor for five minutes and the surgeon for one minute. But the nurse stayed by my side and kept me informed the whole time. Children are God's greatest gifts so we agreed as a family to give our time and money to this amazing institution.
What would you say to someone who's on the fence about financial planning?
I would advise them that they have to find the right fit with an advisor. The plans make sense because math is math. I wholeheartedly believe that everyone should meet with a few advisors. I am not for everyone and not everyone is for me; we are people, not commodities. A client has to understand and trust that what they're doing is going to get them to where they want to be.
What would your clients be surprised to know about you?
I still wear the jacket that I bought in college for my interviews. In my world, it's called vintage. I have told some of my clients this story because it's a good illustration about how we each define what we value, and that's a key component in making a personalized financial plan.
Take the next step
Our advisors will help to answer your questions — and share knowledge you never knew you needed — to get you to your next goal, and the next.
Get started