5 Easy Ways to Save More Money
---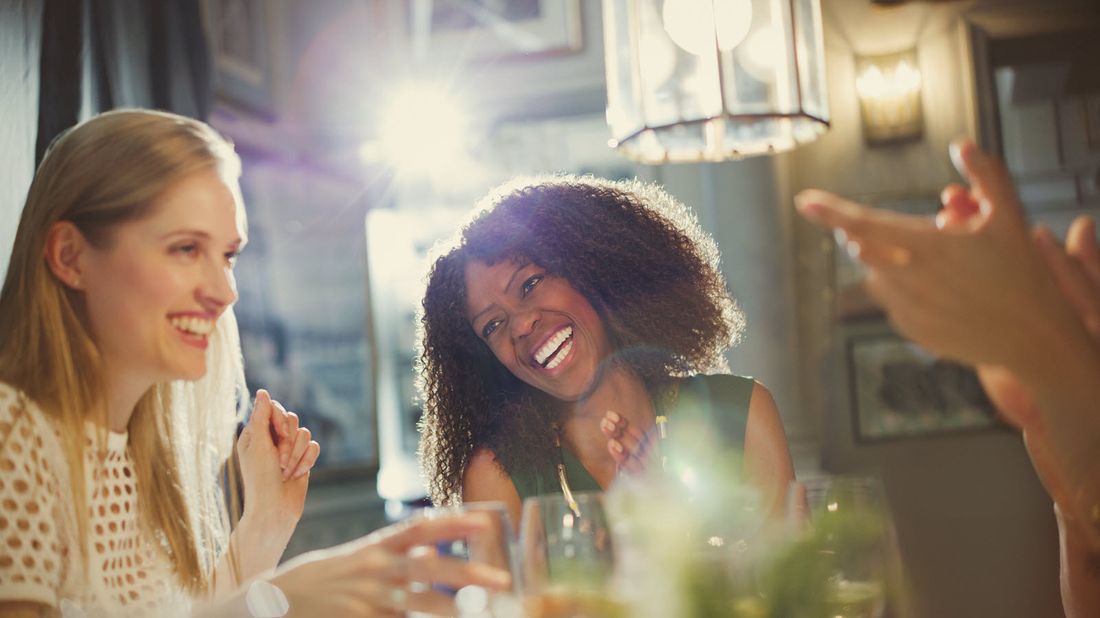 Ready to dust off that resolution and crank your savings up a notch? Saving more can be as simple as making a few changes that can help you put money aside before you even realize you're doing something good for your bank account. Then, the next time your friends start talking about a weekend getaway, all you have to say is, "great, when?" knowing you've got it covered.
AUTOMATE YOUR SAVINGS

Every paycheck, a portion of your salary probably goes straight into your retirement account (and if it doesn't, consider starting that now). But what about a savings account for the fun stuff that comes up today? You can apply that same principle and automate transfers into other types of savings accounts, too, whether you want to save for a family reunion trip or just need to beef up your emergency fund.  

Automating your savings is an easy way to save more money. You won't miss the money because it'll likely be in your savings account before you even know it hit your checking. And here's a tip: Consider opening your savings accounts at banks that are different from where you keep your primary checking. That way, it won't be as easy (and you won't be as tempted) to take back from your savings any time you need a little extra cash.
 

UP YOUR SAVINGS WHEN YOU GET A RAISE

An annual pay increase is a great time to boost the amount you're saving. For example, if you get a 3 percent raise, up what you save for retirement by 1 percent. You could also increase what you save for other goals too, like a house down payment fund. Saving more when you make more means you're still able to enjoy extra money in your wallet while also making progress toward your goals.

Ready to take the next step? A financial advisor can show you how all the pieces of your financial plan fit together.

While we're on the topic of increasing your savings over time, you could try the 52-week money challenge. Here's how it works: The first week you save $1. Then the next, save $2. If you keep increasing what you save each week by a dollar for 52 weeks, you'll have $1,378 by the end. Consistently saving a little can really add up!

TAKE ADVANTAGE OF YOUR 401(K) MATCH

While your goal should be to increase savings contributions over time, contribute at least enough to qualify for matching funds. If your company matches up to 6 percent of your 401(k) contributions and you're only contributing 4 percent, you're leaving money on the table. Let's say your company matches dollar for dollar. By contributing an additional 2 percent, you're actually upping your savings by 4 percent because of the company's match.
 

BANK ANY SAVINGS FROM REWARDS OR WINDFALLS

If you use a cash-back credit card or get yearly rewards from your favorite stores, consider diverting what you saved from getting those perks toward one of your savings goals. Similarly, if you get a windfall like a bonus or inheritance, spend some so you get to enjoy some of that money now, and then save the rest. And consider putting that money into an investment account that will earn interest and compound over time.
 

REMIND YOURSELF OF WHAT YOU'RE SAVING FOR

Sometimes, saving more is a matter of mind over money. Did you promise your family a Caribbean summer vacation? Are you trying to buy a house on the lake? Do you dream of being your own boss? Create a vision board with images and words that represent your goals, and put it in a place, like in your home office or on your kitchen fridge, where you can see it every day. Having a visual reminder of your goals could provide the extra motivation you need to boost your savings.  
Take the next step
Our advisors will help to answer your questions — and share knowledge you never knew you needed — to get you to your next goal, and the next.
Get started
Want more? Get financial tips, tools, and more with our monthly newsletter.