Popular Vacation Spots Where You Can Also Teach Your Kids About Money
---
Catherine McHugh
Feb 25, 2020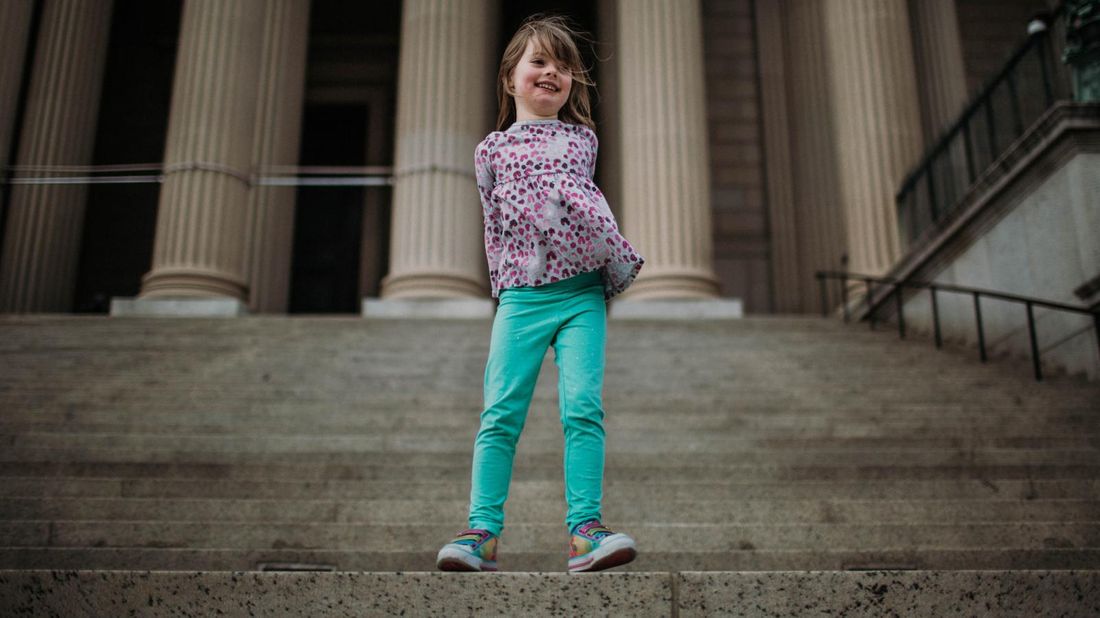 Be honest: When was the last time your children handed over cash at the register?
At a time where our financial transactions are going the way of Apple Pay and Venmo, it's pretty normal for kids these days to have barely handled bills, let alone counted change. This disconnect from cold, hard cash could mean your kids don't have a full understanding of the value of a dollar.
But with spring and summer vacation season almost upon us, your family's next trip could provide a chance to show kids that money is, in fact, very real. We've compiled a list of museums, landmarks and hands-on learning opportunities in popular destinations that can help you teach your kids about money and all things finance. You never know, you just may inspire your kids to become budding numismatists (those who study or collect money).
IF YOU'RE TRAVELING IN THE U.S.
New York City
New York City was built by commerce and remains driven by Wall Street to this day. Though the New York Stock Exchange has been closed to visitors since 2001, the Wall Street Insider walking tour will point out where high-stakes deals are negotiated while providing details about the area's 400-year history.
Nearby, at 26 Federal Plaza, you can also sign up for the New York City Federal Reserve Museum & Gold Vault Tour where you'll see almost half a million gold bars that weigh over 6,000 tons.
Washington, D.C.
After visiting the many monuments in the nation's capital, witness millions of dollars of U.S. currency being printed as you walk along the gallery overlooking the production floor at the Bureau of Engraving and Printing, within the Treasury Department. The 40-minute tours are free year-round, but if you visit between March 2 to September 4, and November 23 to 27, you'll need to pick up same-day tickets to enter. The visitor center also includes historical exhibits and currency products for sale.
If you want to expand your historical money insights, the Coins, Currency, and Medals section in The National Museum of American History holds more than 1 million pieces of currency. Rarities here include two of three known examples of the world's most valuable coin: the 1933 double eagle $20 gold piece.
Raleigh, North Carolina
Within the Marbles Kids Museum in Raleigh, The North Carolina Bankers Association presents Moneypalooza, a colorful money exhibit that aims to teach young kids smart ways to spend and save through various interactive stations, including Polly's Pet Care, Freddie Frugal's Spending Smarts and Mr. Vito's Pizzeria.
New Orleans
If you happen to be in New Orleans, make a stop at the one-room Museum of Trade, Finance, and the Fed in the New Orleans Branch of the Federal Reserve Bank of Atlanta. Admission is free and includes a brief video about the financial history of New Orleans and its money. Kids will love picking up a free bag of shredded currency and the interactive exhibit that lets you design your own banknote, complete with your photograph.
St. Louis
In the Gateway to the West, also known as St. Louis, Missouri, you can visit the free-admission Economy Museum, which is located inside the historic Federal Reserve Bank of St. Louis. Through five zones of interactive displays, you can play games and watch videos about how the economy works. In the gift shop, you can pick-up a free shredded money souvenir as well as educational resources and business publications. 
Denver and Colorado Springs, Colorado
The Centennial State's capital city is home to the Denver Mint, which is one of the four U.S. Mints (along with Philadelphia, San Francisco and West Point) that continues to actively produce coins. It hosts free, 45-minute tours of its production facility, where you can learn about the craftsmanship required at all stages of the minting process, from the original designs and sculptures to the actual coin striking.
A bit further south in Colorado Springs, you'll find the ANA Edward C. Rochette Money Museum. Built by the American Numismatic Association, the museum presents The History of Money, a Mini Mint, a Kids Zone and several rotating exhibits, as well as virtual exhibits and a 360-degree virtual reality tour.
IF YOU'RE PACKING YOUR PASSPORTS
Ottawa, Ontario
Ottawa, Canada's capital city, has two prime attractions for the financially curious. The Bank of Canada Museum actually owes its existence to the National Currency Collection, which the Bank of Canada began in the late 1950s. In 1962, the collection created the most comprehensive collection possible of Canadian coins, tokens and paper money. Curators eventually acquired thousands of examples of international currency and trade items from throughout human history.
For a more interactive experience, the Royal Canadian Mint (with locations in Ottawa and Winnipeg) provides guided tours featuring displays and behind-the-scenes looks at its state-of-the-art facilities. You will see gold loonies (Canadian dollar coins) minted here, get to hold a real gold ingot and even take a picture holding a pure gold bar in the gift shop.
Paris
After you've seen the Louvre and the Eiffel Tower, check out Monnaie de Paris. This mint was officially founded in 864 and this Parisian workshop is the only one in France to have remained in continuous operation since it opened. Today its accompanying museum hosts manufacturing workshops, temporary exhibitions, family activities and evening events.
Tokyo
Free and open to the public, the Bank of Japan's Currency Museum Institute for Monetary and Economic Studies collects, preserves and studies currencies and related historical and cultural materials. Its main exhibit comes from the collection of a private numismatist who collected many types of East Asian currencies and materials. An English audio guide app for smart phones is provided.
Athens, Greece
Ancient history is kind of what Greece is known for and at the Numismatic Museum in Athens, Greece, you can tour thousands of years of history through coins, ingots, obols and medals dating from the 14th century B.C. through the present, all housed in a neoclassical mansion in the heart of the Greek capital.
Take the next step
Our advisors will help to answer your questions — and share knowledge you never knew you needed — to get you to your next goal, and the next.
Get started
Want more? Get financial tips, tools, and more with our monthly newsletter.