The Best Up-and-Coming U.S. Cities Worth Visiting This Summer
---
Natasha Burton
Jun 11, 2019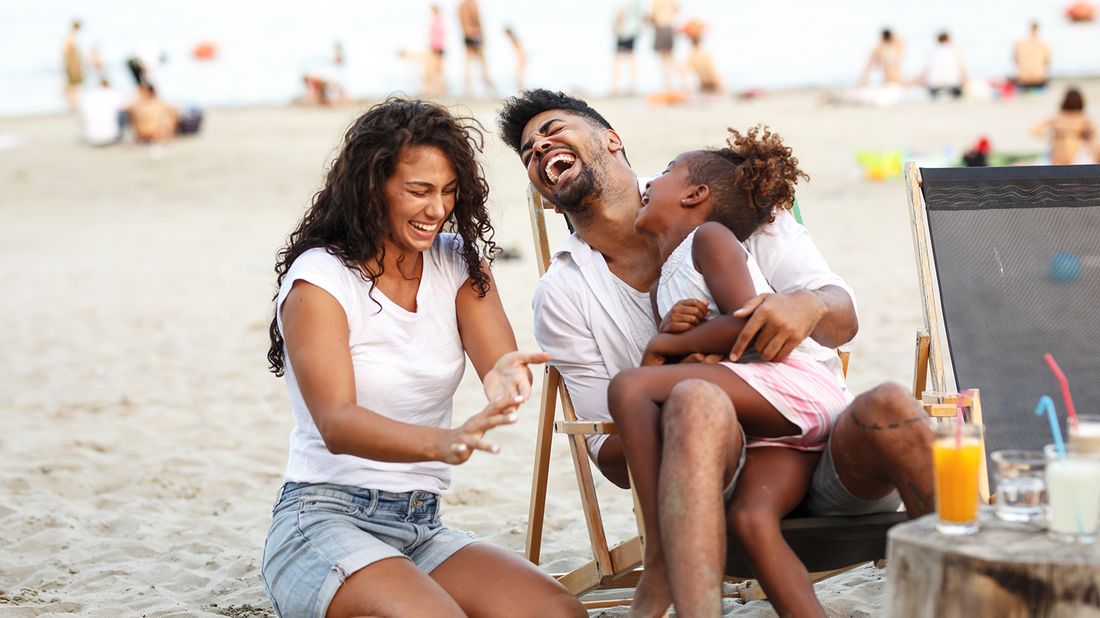 While visiting a major city can be a fun way to spend your summer vacation, you'll pay a premium to play, dine and sleep in the more populous stateside locales. But if you're willing to think outside the proverbial travel box, there are a number of vibrant spots that are not only less crowded and more affordable, but also offer unique experiences and boast big-city-caliber amenities. Here are six up-and-coming U.S. cities worth exploring with the family.  
1. Carolina Beach and Kure Beach, North Carolina 
Hawaii and Florida may be considered beach vacation go-tos, but North Carolina's island beaches will get you more bang for your buck — especially when it comes to free entertainment. The Carolina Beach Boardwalk offers live music and fireworks on Thursday nights, while Carolina Beach Lake Park shows free movies on Sundays. You can also catch free concerts at Kure Beach's Ocean Front Park every first and third Sunday and at Fort Fisher on the second and fourth Fridays of the month. Nature lovers will enjoy Kure Beach's Fort Fisher State Recreation Area with its six-mile stretch of undeveloped beach (perfect for swimming, fishing and birding), as well as Carolina Beach State Park, which is one of few places you can see Venus flytraps in the wild. Bed and breakfast options range from $150 to $350 a night. 
2. St. Louis, Missouri 
Home of the iconic Gateway Arch, St. Louis offers free admission to the city's most popular attractions — including the Saint Louis Science Center, Saint Louis Art Museum and Saint Louis Zoo in Forest Park — helping you stretch your travel dollars a little farther. The Union Trolley is a fun way to get around and gives free rides on weekends. Try some world-famous BBQ at award-winning joints like Sugarfire Smokehouse and Pappy's Smokehouse, both of which are known for having lines out the door. Another perk? Hotel options start at just $100 per night.  
3. Milwaukee, Wisconsin 
An ideal destination for families and couples alike, Milwaukee offers kid-friendly museums, including Discovery World and the Betty Brin Children's Museum, and crowd-pleasing concerts at the new Fiserv Forum (at which Carrie Underwood, John Mayer, Pentatonix and Ariana Grande will perform this summer). The Historic Third Ward, which includes the Milwaukee Public Market, hosts various arts and culture events, and it boasts an energetic shopping scene. The city is also home to the Harley Davidson Museum, where you'll find motorcycles and artifacts that tell the story of the motor company's rich history. Splurge a little to stay at the historic Pfister Hotel, 125-year old luxury property — with an indoor pool on the 23rd floor — for $200 to $350 per night.  
 
4. Finger Lakes, New York 
Both an alternative to pricey wine country destinations and a unique northeastern escape, the Finger Lakes region provides 9,000 bucolic square miles of American history, picturesque landscapes and quality dining options. (As well as boutique hotel accommodations starting at just $140 per night.) You can sip wine at the region's 130 wineries; step into the homes of Susan B. Anthony, Harriet Tubman and Frederick Douglass; visit the site of the first Women's Rights Convention of 1848 and hike or bike by 40+ waterfalls. Now is an especially poignant time to visit, as 2019 celebrates 100 years of women's right to vote in New York, a milestone you can celebrate at the National Women's Hall of Fame. 
5. Reno, Nevada
Known as the The Biggest Little City in the World, Reno offers outdoor adventure, a thriving art scene and high-end restaurants without the price tag of high-profile tourist destinations (namely that other famous Nevada city). And there's no better time to visit than in 2019 to celebrate the 100th year of the Reno Rodeo. In addition to a 10-day event featuring bull riding and team roping competitions, visitors can explore the city's vast history at the Nevada Museum of Art. Stay at the Whitney Peak Hotel, a boutique property inspired by the surrounding Sierra Nevadas, and take advantage of the city's proximity to Lake Tahoe for hiking and picnicking amid scenic views. Rooms start at $150 per night. 
6. Tulsa, Oklahoma
A four-star hotel in Tulsa will only set you back around $200 per night, yet the dining and attractions will make you feel like you're in a far more posh locale. The new Mother Road Market, a 27,000-square-foot food hall located directly on Route 66, offers a variety of local fare, while the upscale Vintage Wine Bar was featured by Architectural Digest as one of the best designed bars in the country. You can also see a show at Cain's Ballroom, an auto garage-turned-music-venue and enjoy the Gathering Place, a 100-acre public park that opened in September 2018.  
In the spring of 2019, St. Louis and Tulsa experienced destructive weather and severe flooding. For updates on the areas you'd like to visit, consider checking local news coverage for the latest. 
Take the next step
Our advisors will help to answer your questions — and share knowledge you never knew you needed — to get you to your next goal, and the next.
Get started
Want more? Get financial tips, tools, and more with our monthly newsletter.