Planning With Northwestern Mutual
The Childhood Lesson That Shaped This Financial Advisor's Money Values
---
Carl Engelking
May 22, 2019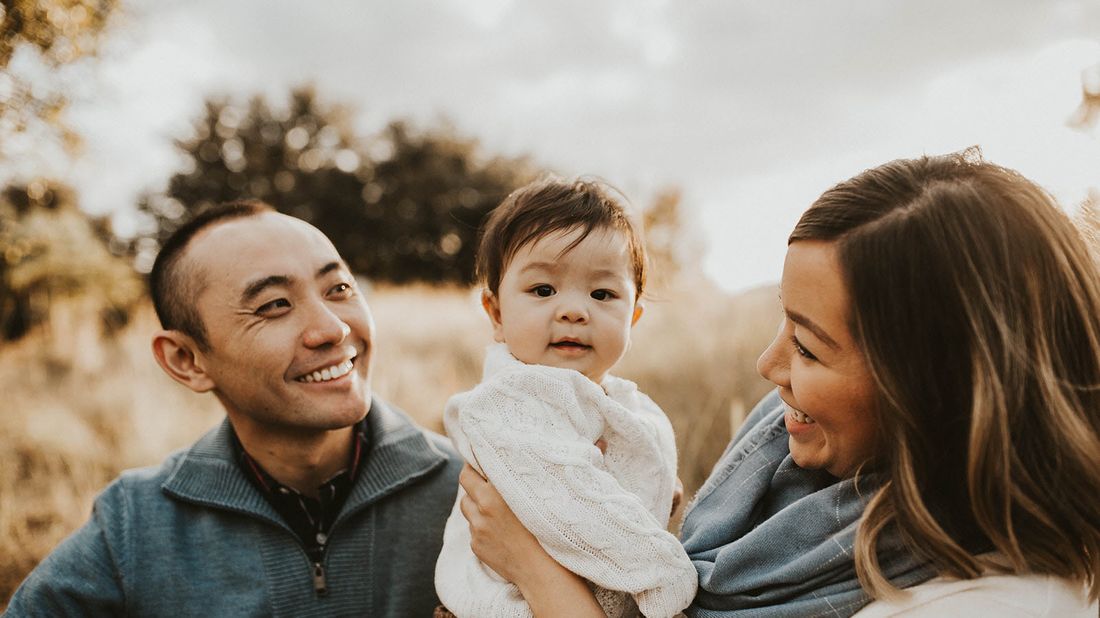 Get to know the people behind the financial advice in our Planner Profiles series, where you'll get the inside scoop on their best money tips.
When asked to recall his first money lesson, Hao Feng goes all the way back to life as a 7-year-old in China. 
His father had started giving him a small allowance every week. Feng's father made it clear that he could spend that money on anything he wanted, although he probably assumed his son would use it to buy breakfast before school. Instead, Feng spent it on things like candy or, when he was older, basketball shoes and gadgets.
"I think I skipped breakfast for a long time," Feng recalls with a laugh. "But from early on in my life, I had the freedom to manage a small amount of money how I wanted."
Teaching him to make his own decisions, and learn from his mistakes, was the lesson Feng's dad wanted to impart, and it worked. That was how Feng learned the importance of responsibility, trust, family and, above all, doing the right thing — values he brought to his job as a financial advisor for Northwestern Mutual in Orlando, Florida. 
How did you get started as a financial advisor?
I joined a Northwestern Mutual team in Orlando under wealth management advisor Paul Armstrong, and he and the team took me under their wing. He shared his deep knowledge about the business, but also the right way to do business, to do the right thing. I'm surrounded by like-minded people with the same principles and values, and that is far more important than making a quick buck. I realized my calling was not only to serve clients but to educate them, too.
For me, that also means educating Asian American clients who are new to this country. I came here when I was 19, and although I had an English diploma, I still struggled to talk like everyone else. I was an introvert. It was a pretty big culture shock, and that's true for my clients.
What first-hand experiences helped shape how you approach your job as a financial advisor?
There were two. A close relative had purchased a life insurance policy from a mutual company 20 years ago. An agent convinced her to replace the policy on the promise of high returns — suspiciously high returns. Paul and I dug through the contract language and realized whoever sold it had highly misrepresented the policy. We went the extra mile to get her cash value back, saving her $20,000 in surrender charges.
A second experience occurred after Connie and I graduated. I went to an advisor to purchase a $1.5 million life insurance policy. In case something happened to me, I wanted to leave behind enough to cover my wife's dental school bills, which were about $280,000. I also wanted to leave enough for a down payment on a house, enough to help her open her own dental practice, and $500,000 for my parents, just to show my deep appreciation for them. It wasn't a random number.
This advisor just looked at me and said, "Why would you want so much insurance? What are you hoping to benefit from?" It was uncomfortable. He didn't know anything about us. He didn't even try to get to know us. I told myself right then, "You can do this better." So, I did.
You mentioned wanting to leave something behind for your parents. How have the concepts of family, tradition and legacy influenced your work?
Family ties are very strong in Asian culture. We were traditionally taught that when our parents grew old, we needed to provide for them to pay them back for all they did for us when we were young. It's very important to provide for your parents and your family.
New immigrants from China don't fully understand all the options available to them to be able to do this. They are constantly bombarded with information about insurance and investments; even with a finance background, it's hard to distinguish between what is helpful and what's not. And it's not easy for them to tell who's just trying to make a quick buck by selling them something that isn't necessarily good for them. My duty — and passion — is educating my clients about how financial planning works, how products fit together and, most importantly, how to stay focused on the long term.
I'm still an introvert, and it's tough for me to reach out to people or get on stages. But educating Asian Americans has become incredibly important to me. It became the larger goal to work toward.
What personal financial dreams are you and your family working toward?
We've always wanted to open a dental practice, and we're hoping to open Connie's first dental practice this year. Within five years, we hope to make that two.
A lot also changed for us when our son, Caleb, was born. When I saw my son, there was a strong sense of duty. I'm no longer living for myself. Before, I used to check my phone in the car — I stopped that quick. You become more aware of what's going on around you, the risks you take, your duty to your family. Ultimately, I want to provide a better life for my son, and make sure there are more options available to him than there were for me.
OK, now for a fun one: What's your guilty pleasure? What do you like to splurge on?
Restaurants. Food is a big one for me and Connie. We love to go out. We absolutely love Japanese cuisine – sushi, of course.
 
Take the next step
Our advisors will help to answer your questions — and share knowledge you never knew you needed — to get you to your next goal, and the next.
Get started