The True Cost of Owning a Dog or Cat
---
Northwestern Mutual
Jun 16, 2020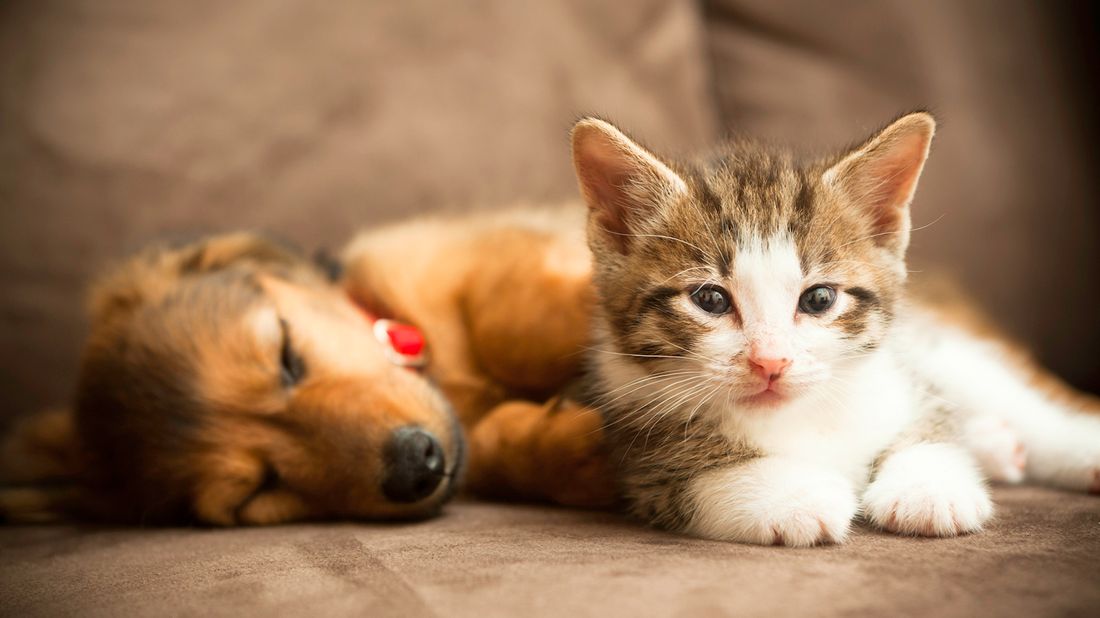 One of the bright spots of the shelter-in-place orders was the spike in adoptions many pet shelters across the country experienced, as people decided the time was right to add a furry bundle of joy to their families.  
But the responsibility of caring for a pet extends beyond the pandemic. Between house training, vet visits, buying toys and treats and, of course, taking the time to truly bond with your new pet, it'll require a commitment of your time and finances. 
How can you tell if you're ready to adopt a pet? For starters, it helps to know what to expect. Here's a rundown of the true costs of owning a dog or cat. 
1. COST OF OWNERSHIP 
If you adopt from a shelter, expect to dish out a few hundred dollars to cover adoption costs. Adoption fees typically range between $35 and $600, with cat adoptions generally being less expensive. The cost will vary depending on what services the adoption fee will cover (e.g., spaying or neutering, medications, flea/tick treatments) and where the shelter derives its funding from. Shelters with no outside funding, for example, may rely on these adoption fees to remain open. Many shelters will also offer discounts when they're full or beyond capacity, so be sure to check.  
Pet store prices may run higher, but make sure you're getting an animal that's healthy and well cared for. And if you're looking for a pure breed, expect to spend even more. Purebred dogs can range anywhere from $800 to $2,000, and cats can run from $300 to $1,200. If you're buying the pet to show, you can easily double or triple these rates. 
2. LICENSING 
Although there are no federal laws mandating the licensing of dogs and cats, all states require some sort of licensing for dogs, according to the Michigan State University Animal Legal & Historical Center. Licensing fees are nominal (about $10 to $20) and are much more affordable than fines, which can run $250. Cats are not required to be licensed in any state except Rhode Island, although cities and municipalities will often require it. 
3. HEALTH CARE 
Some shelters and pet stores will conduct an initial checkup, take care of spaying/neutering and administer shots as part of the adoption package, but others do not. Check to see if you'll need to enlist your own veterinarian for this. Here's what you can expect to pay to maintain a healthy pet, according to Petfinder: 
Annual exam and vaccines: $80 to $250 for dogs, $110 to $550 for cats 
Wellness visit or exam: $50 to $100 
Spaying/neutering: $150 to $300 
Emergency care: $1,000 or more 
While these are average costs, yours could be lower or higher, specifically if you have a pet with a chronic condition or one that acquires an illness. Luckily, pet health insurance can help with emergencies, and some humane societies offer low-cost solutions. 
4. FOOD & OTHER ESSENTIALS 
According to Petfinder, dog food can range from $120 to $550 per year; cat food from $120 to $500 (and that doesn't include treats). Bowls and water dishes can cost a few dollars to a hundred dollars or more for automated feeding systems. 
At a minimum, a good dog collar or harness and leash for walking can cost $40 or more each. A cat box may run on average $10 to $100, depending on styles. The average annual cost for litter will run from $70 to $150 per year. 
5. GROOMING, BOARDING, DOG SITTING & TRAINING 
You can groom a dog or cat on your own, but if you go with a groomer expect to pay between $40 and $75 for dogs, depending on the breed and size, whereas cats will run between $30 and $70, although prices can be higher depending on where you live and what you want to get done. 
Prices for boarding vary by facility and range on average from $20 to $85 per day. Dog walking services run between $10 and $60, depending on location and length of a walk.  
Doggie daycare costs can vary widely — between $18 and nearly $30 as the national average for a full day, and $15 for a half day. Several beginner socialization and behavior sessions with a professional trainer will run about $250 or more, depending where you live. 
You may decide that owning a pet is well worth all of these recurring expenses, especially when you consider that it's been proven that a pet can have positive health benefits, too. Knowing and being prepared for the costs going in will make it that much easier to focus on enjoying your new pet. 
Take the next step
Our advisors will help to answer your questions — and share knowledge you never knew you needed — to get you to your next goal, and the next.
Get started
Want more? Get financial tips, tools, and more with our monthly newsletter.