Tim Stobierski
Nov 12, 2021
What Is ESG Investing?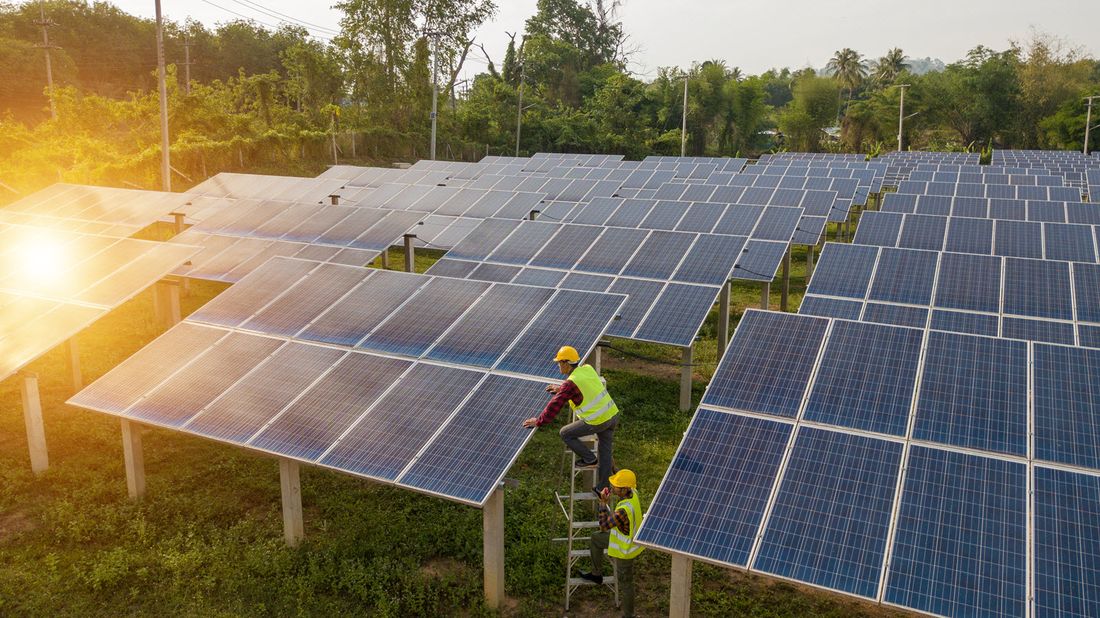 ESG investing (Environmental, Social, and Governance) isn't new. Individual investors have always, to some extent, considered their own personal beliefs and corporate responsibility when making investment decisions. But in the mid-2000s, ESG became a little more formal as the first funds were created around the concept.
Fast forward to Q1 2021, $21.5 billion flowed into ESG open-end funds and ETFs, putting the tally on pace to well exceed 2020's total inflows of $51 billion, according to Morningstar data. ESG investing is clearly garnering heightened interest, and it's safe to say the investment strategy has entered the mainstream.
What is ESG investing and how can you add this component to your overall strategy? Here's a quick primer on what it is, and what to know about ESG investing within your long-term financial plan.
What is ESG Investing?
ESG investing is an investment strategy in which an investor considers factors beyond financial performance and risk when evaluating a potential investment. In addition to financial performance, ESG investing also looks for companies that excel in measures of environmental, social, and governance practices. While you can find different definitions of what this means, this is generally what each can mean:
Environmental factors include anything from a company's greenhouse gas emissions to how it sources its materials and products to whether those products are sustainable.

Social factors are similarly varied but are typically related to the way the business treats its employees, suppliers, customers, and society at large.

Governance relates to corporate leadership, political donations, oversight, and accountability. That may include everything from executive pay and compensation, accounting practices, or the diversity of the company's directors.
Other key ESG investing terms
ESG investors are driven by dual goals of realizing a profit while supporting businesses that are also considered to be environmentally, socially, and governmentally responsible. As such, ESG investing is synonymous with a few related terms:
Values-based investing: An investment strategy in which investors make investment decisions based on their own personal values, religion, or political beliefs.

Socially responsible investing (SRI): An investment strategy in which investors seek socially responsible companies.

Ethical investing: An investment strategy in which investors only invest in companies deemed to be "ethical," while also avoiding companies deemed "unethical."

Sustainable investing: An investment strategy in which sustainability and environmental impacts are heavily considered.

Impact investing: An investment strategy in which investors strategically deploy their capital with the goal of having a positive impact aligned with their personal values
While each of these terms is slightly different, they all align closely with ESG investing. Keep in mind, there's no global "standard" measure for a company that's sustainable or ethical, though several trade organizations have created benchmarks to measure ESG practices. Brokers, corporations, and fund managers may also build their own definition of ESG (or use a third-party benchmark) that they will publish or disclose to you.
How to get started with ESG investing
If you are a hands-on investor who likes to choose individual companies to invest in, then you will ultimately need to evaluate any potential investment on both its financial performance as well as ESG performance. You can do this by conducting your own research into each company's business practices. There are also ESG mutual funds and ETFs you may want to consider. These funds are managed to include companies with a focus on ESG while providing you with diversification.
If you are working with a financial advisor or wealth manager, or considering doing so, ESG is a good reason to seek advice. An advisor can provide a personalized approach to ESG investing. They can get to know your values and opinions and help you understand the many different options available to invest in ESG. They can also help you to integrate ESG investing into your broader investment and financial plan that you've already started. This can help ensure that you are getting the growth you need to help achieve your long-term financial goals while helping further ESG causes.
RELATED CONTENT: To learn more about Northwestern Mutual's commitment to ESG, click here.
Take the next step
Our advisors will help to answer your questions — and share knowledge you never knew you needed — to get you to your next goal, and the next.
Get started