What Is Group Disability Insurance?
---
Carl Engelking
Oct 07, 2020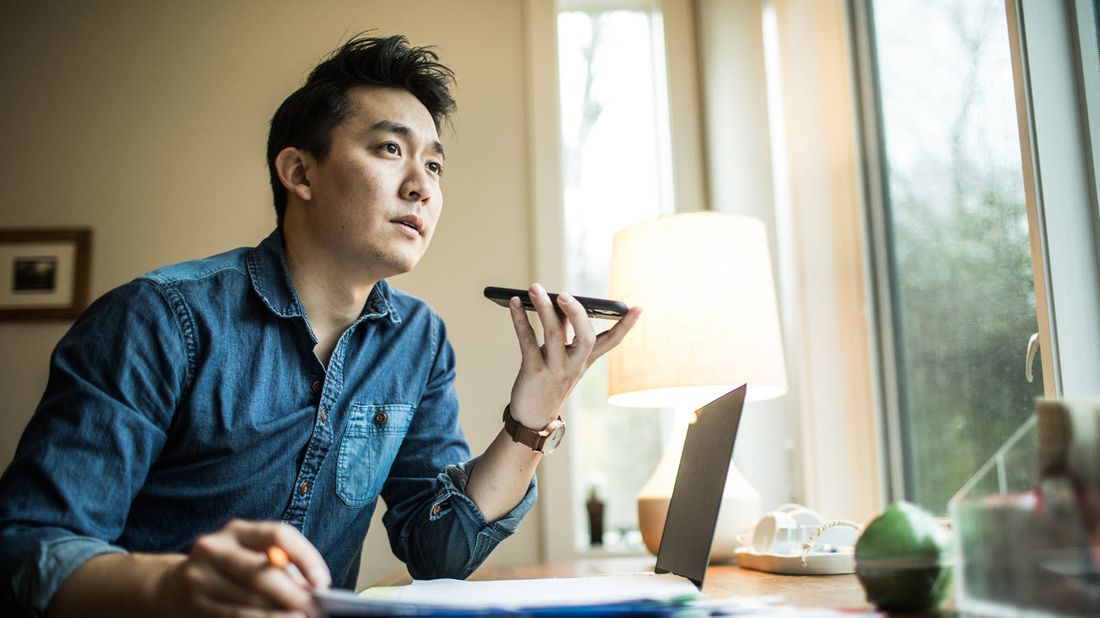 As part of a broader employee benefits package, some full-time jobs include safeguards for your income if you get sick or hurt and can't work. That protection typically comes via a group disability income insurance policy that provides a benefit for both short- and long-term disabilities. This coverage is a critical benefit (right up there with health insurance), because your ability to earn an income over a lifetime is the most important component your financial health.
What is group disability insurance and how does it work? Here's what you should know
IT'S SIMPLE
You may not realize it, but there's a chance you're already covered by your employer — that's how simple group disability insurance can be. Most often, companies that provide coverage automatically opt their employees into the group disability policies when they're hired, regardless of health. Keep in mind, some companies require you to pay for some, or all, of your coverage.
THE SHORT AND LONG OF IT
Employers, for the most part, offer two types of group disability insurance coverage: short and long term. If you're sick or injured, a short-term disability insurance policy will kick in first. Now, policies are all different, so the rules vary. Some short-term disability policies begin providing a benefit immediately, while others require a short waiting period — usually a few weeks. Some employer policies require you to use up all your sick days first before the policy starts providing a benefit. That benefit will cover you for a short term, usually 3 to 6 months.
RELATED CONTENT: What Is Disability Insurance? Our disability insurance guide can help you learn more about disability insurance and how it can benefit your financial plan. 
When your short-term policy coverage ends, long-term disability insurance will provide a benefit for a few years or even into retirement.
IT WON'T COVER ALL YOUR INCOME
Group disability insurance policies won't replace your entire income. While some companies will offer a larger benefit, most group disability insurance policies will only replace 50 to 60 percent of your income.
BENEFITS ARE TAXABLE
Unfortunately, that 50 to 60 percent benefit gets a little smaller because group disability insurance benefits are taxed like income.
NOT PORTABLE
Lastly, your group disability policy isn't portable. When you leave your job, you leave behind coverage.
THE BENEFITS OF YOUR OWN DISABILITY INSURANCE
Unless you can afford a 40 percent to 50 percent pay cut if you become sick or hurt and can't work, one of the best ways to account for the difference between your pre-disability and post-disability income is to augment your group plan by purchasing individual disability insurance coverage.
A personal disability policy will supplement the benefit you receive through your group plan, allowing you to replace a larger share of your income if you become disabled. What's more, when you own your own policy you're covered even if you leave your employer. Keep in mind, you'll need to undergo a medical exam and answer questions as part of the underwriting process.
Ensuring your income is protected through your prime working years is a major cornerstone of any financial plan. A financial advisor can help you explore ways to protect your greatest asset, your income. 
To be used with form MN 992-STD, MN 992-LTD, MN 1096 SGSTD, MN 1096 SGLTD, ICC16.TT.DI.IIB.(0916), ICC16.TT.DI.FIB.(0916), ICC16.TT.DI.CAT.(0916), ICC16.TT.NCDI.(0916), ICC16.TT.GRDI.(0916), ICC16.TT.DI.PDB.(0916), ICC16.TT.DI.PDBO.(0916) or state equivalent. Not all contracts and optional benefits are available in all states. Disability insurance policies contain some features and benefits that may not be available in all states. The ability to perform the substantial and material duties of your occupation is only one of the factors that determine eligibility for disability benefits. These policies also contain exclusions, limitations and reduction-of-benefits provisions. Eligibility for disability income insurance, additional policy benefits, and qualification for benefits, is determined on a case-by-case basis. For costs and complete details of coverage, contact your Northwestern Mutual Financial Representative.
Northwestern Mutual is the marketing name for The Northwestern Mutual Life Insurance Company, Milwaukee, WI (NM) (life insurance, disability insurance, annuities, and life insurance with long-term care benefits)
90-2699-86 (0521)
Take the next step
Our advisors will help to answer your questions — and share knowledge you never knew you needed — to get you to your next goal, and the next.
Get started