What's the Difference Between Group Disability Insurance and Individual Disability Insurance?
---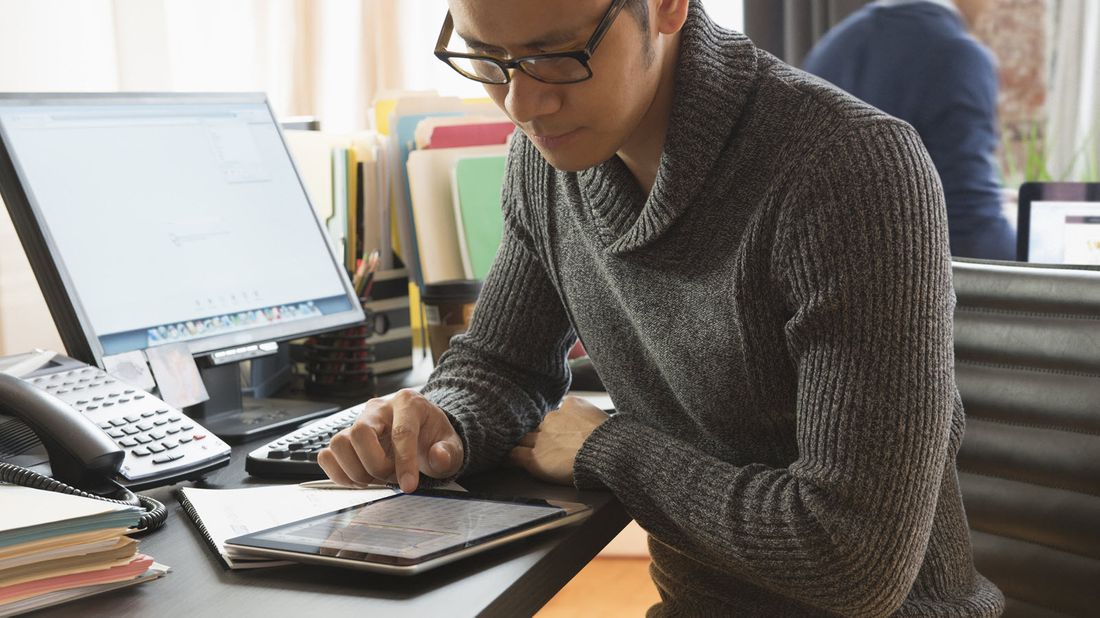 If you're considering disability insurance, that's great. It's a critical part of any financial plan because it protects the most important part of that plan — your ability to earn an income to fund all your goals. But how does disability insurance work, and what are the different ways that you can get it?  
Broadly, there are two main kinds of disability insurance: group disability insurance and individual disability insurance. Here's what you should know about both and the difference between group disability insurance and individual disability insurance.  
HOW DOES DISABILITY INSURANCE WORK? 
At its core, disability insurance — technically called disability income insurance — is simple. You (or your employer as part of your benefits package) pay a monthly or annual premium for your coverage. If a qualified disability prevents you from working, you'll receive a monthly benefit (either a set amount or a percentage of your salary). Many plans will also pay a partial benefit if your disability prevents you from doing some, but not all, of your job duties. If you're a physician, there are even policies that can give you the choice to be totally disabled and receive your full benefit, even if you can still perform some aspects of your job. 
RELATED CONTENT: What Is Disability Insurance? Our disability insurance guide can help you learn more about disability insurance and how it can benefit your financial plan. 
A disability could be the result of an injury, perhaps as the result of a car accident, sports injury or if you are sick and unable to work. And the odds you may need to lean on disability insurance at some point in the future are higher than you might expect: According to the Social Security Administration, there's a one in four chance that a 20-year-old today will become disabled at some point during his or her career. 
Here two primary ways to protect your income with disability insurance beforehand.  
GROUP DISABILITY INSURANCE 
Group plans are offered through employers or organizations you might belong to. If your employer provides disability insurance as part of your benefits package, you're likely enrolled in a group plan. While some group plans replace a large portion of your salary, most only cover up to 50 or 60 percent. 
The primary benefit of a group plan is that it's typically low maintenance on your part. You don't have to do much, if anything, to get coverage. Group plans also cover anyone in the group regardless of health status or age (those things can affect the cost of individual coverage and could even prevent you from getting individual coverage all together). 
Group plans also have limitations. For one, they're typically not portable. If you get a new job (or lose your job), you can't take your coverage with you. In addition, in most cases the benefit from a group plan is taxable. Therefore, even if you get 60 percent of your salary, you'll take home much less due to taxes on that benefit. 
INDIVIDUAL DISABILITY INSURANCE 
Individual disability insurance is a private policy that you buy on your own. That means you pay for the policy, you own it, and if you ever have a disability it will cover a portion of your lost salary. Unlike a group plan through work, individual disability insurance is portable, which means you keep it even if you change jobs, and the benefit is typically tax free. 
If you're self-employed or don't have disability insurance at work, an individual policy can cover you. In addition, if your work benefit only covers a portion of your income, you can use an individual policy to supplement the rest. 
In many cases, you'll get some disability insurance through work and then supplement with a private plan. A financial advisor can show you how disability insurance fits into your larger financial plan and can talk through the best options based on your situation.
To be used with form MN 992-STD, MN 992-LTD, MN 1096 SGSTD, MN 1096 SGLTD, ICC16.TT.DI.IIB.(0916), ICC16.TT.DI.FIB.(0916), ICC16.TT.DI.CAT.(0916), ICC16.TT.NCDI.(0916), ICC16.TT.GRDI.(0916), ICC16.TT.DI.PDB.(0916), ICC16.TT.DI.PDBO.(0916) or state equivalent. Not all contracts and optional benefits are available in all states. Disability insurance policies contain some features and benefits that may not be available in all states. The ability to perform the substantial and material duties of your occupation is only one of the factors that determine eligibility for disability benefits. These policies also contain exclusions, limitations and reduction-of-benefits provisions. Eligibility for disability income insurance, additional policy benefits, and qualification for benefits, is determined on a case-by-case basis. For costs and complete details of coverage, contact your Northwestern Mutual Financial Representative. Disability insurance policies contain exclusions and limitations that could affect individual coverage. For costs and more complete details, consult a Northwestern Mutual financial representative.       
 
Northwestern Mutual is the marketing name for The Northwestern Mutual Life Insurance Company, Milwaukee, WI (NM) (life insurance, disability insurance, annuities, and life insurance with long-term care benefits) 
90-2708-86 (05/21) 
Take the next step
Our advisors will help to answer your questions — and share knowledge you never knew you needed — to get you to your next goal, and the next.
Get started
Want more? Get financial tips, tools, and more with our monthly newsletter.