What Is the Highest Salary You Can Ask For? Career Experts Weigh In
---
Jacqueline DeMarco
Jan 08, 2020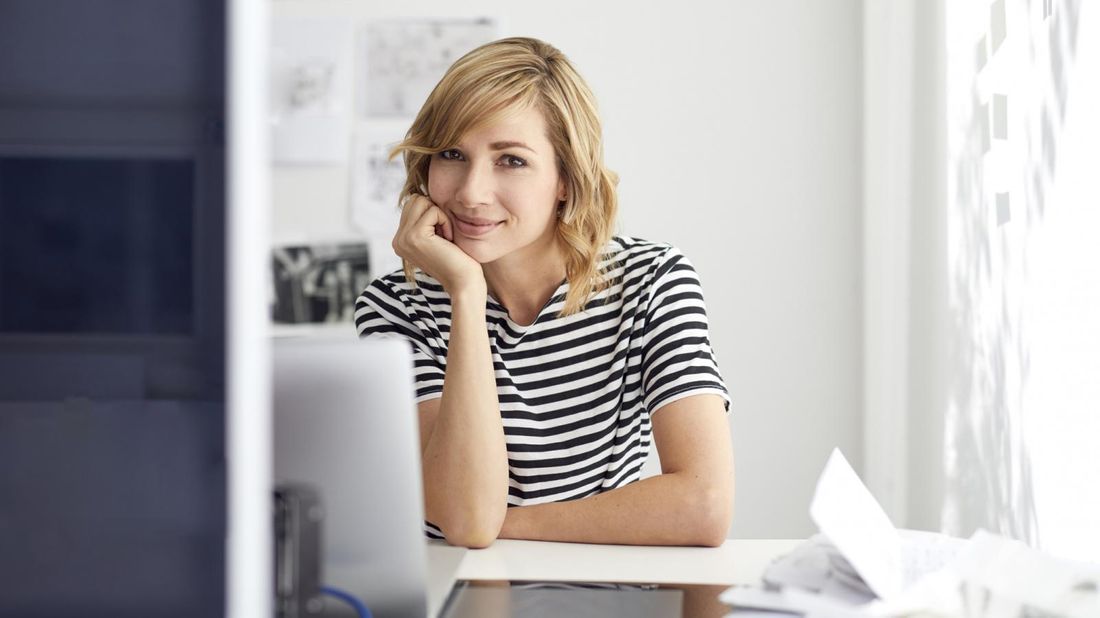 You've nailed the job interview or convinced your boss you deserve a raise. You know you're about to get more money. Now, do you know exactly how much you want?
Sharing your desired salary can be a risky game. It can be difficult to gauge if you've found the sweet spot between fighting for your worth and knowing what someone is willing to pay for it. If you ask for too much, you could lose an opportunity. But if you ask for too little, you may be cheating yourself out of earning what you're worth. Even if you land on a number you're happy with, you don't want to be left wondering if you could have asked for more.
We turned to career experts for advice about how to answer the big question: What is the highest salary you can ask for?
START WITH RESEARCH
Budgets, company culture and your professional experience all factor into determining your salary, which is why it can be a challenge to gauge your professional value. But career experts agree that research is a key aspect to finding the right salary for your situation. Scouring job boards and online career resources such as LinkedIn or Glassdoor is a good first step that can help give you an idea of what similar positions in your area are paying.
Iris Sullivan, founder and CEO of recruiting firm FindersKeepers Talent, specifically suggests checking out AngelList, which requires job posters to input salary ranges for their openings. Sullivan advises looking at jobs that resemble your current or desired role: "If it looks similar to what you're currently doing, then you can probably get a feel for what your salary range is," she says.
When in doubt, ask for help. "Talking to recruiters is really valuable," says leadership coach Kelly Poulson. "They know what salary level the talent they are placing is making in the current market."
Research is the key to finding the right salary for your situation.
QUANTIFY THE VALUE YOU BRING
Determining your worth in the marketplace may be difficult, so take your time — and be as honest with yourself as possible. Career advice author and entrepreneur Kim Perell advises that you reflect on your experience, education, and achievements and think carefully about how those factors will help you contribute to the company's bottom line. You need to ensure you understand how your position helps drive revenue, growth and profitability or increases efficiency, productivity, awareness and results.
"Do you have enough experience where you are going to come right in and make a solid impact on the company? If you can quantify what you are able to contribute with a numerical value and use metrics, you will be in a much better position to negotiate your salary," Perell says. 
CRUNCH THE NUMBERS
If you're staying at your current company and are requesting a raise or negotiating a promotion, Katie Smith, founder of career coaching service Careerable, recommends shooting for a 7 percent to 10 percent increase in salary. She noted that this percentage depends on many factors, but it's best to keep your request under 10 percent or you may risk pushback from the HR department. 
For those who may need to justify a higher percentage, Smith recommends looking at factors that prove your worth. Consider these examples: Do you now have a team reporting to you? Did you move to a client-facing role rather than a support function? Did you move up a level in the company? 
Elaine Buhler, Senior Recruiter at the Creative Group, encourages asking for at least a 5 percent increase. "It depends on the responsibility of the role — do the research on how much it pays in the general market and adjust," Buhler says. "In each position you do want to grow and increase your salary, and that is a small amount to ask for.
" 
Poulson advises treating an internal raise the same as if you are job searching. "Taking on a team, a bigger book of business, etc. can make a difference for sure," she says. "Just like if you were taking on a new role externally, do the research on what the market rate is for that role."
SHARE SALARY EXPECTATIONS ONLY
Before you start interviewing for a new job, be sure to know your rights regarding your salary history. According to Smith, being asked how much you are making is currently illegal in about 17 states — and that number will increase in 2020. If you are asked this question, her recommended response is: "I'm happy to share my salary expectations with you, and we can see if it fits into the salary range for this position."
CREATE A BOOK OF WINS
For an added boost of confidence in your job search or raise-hike request, Poulson recommends figuring out your worth in the workplace by looking at your achievements and writing those moments down. "Capture it all," she says. "Did you suggest a project that ended up bringing in a ton of money? You better be writing that down in your book of wins. Make it painfully obvious to them."
As an added bonus, Poulsen notes that looking over this list can help bolster your self-assurance on those days when imposter syndrome rears its ugly head.
Take the next step
Our advisors will help to answer your questions — and share knowledge you never knew you needed — to get you to your next goal, and the next.
Get started
Want more? Get financial tips, tools, and more with our monthly newsletter.