6 Things to Buy in November — And 4 You Should Skip
---
Catherine McHugh
Oct 29, 2021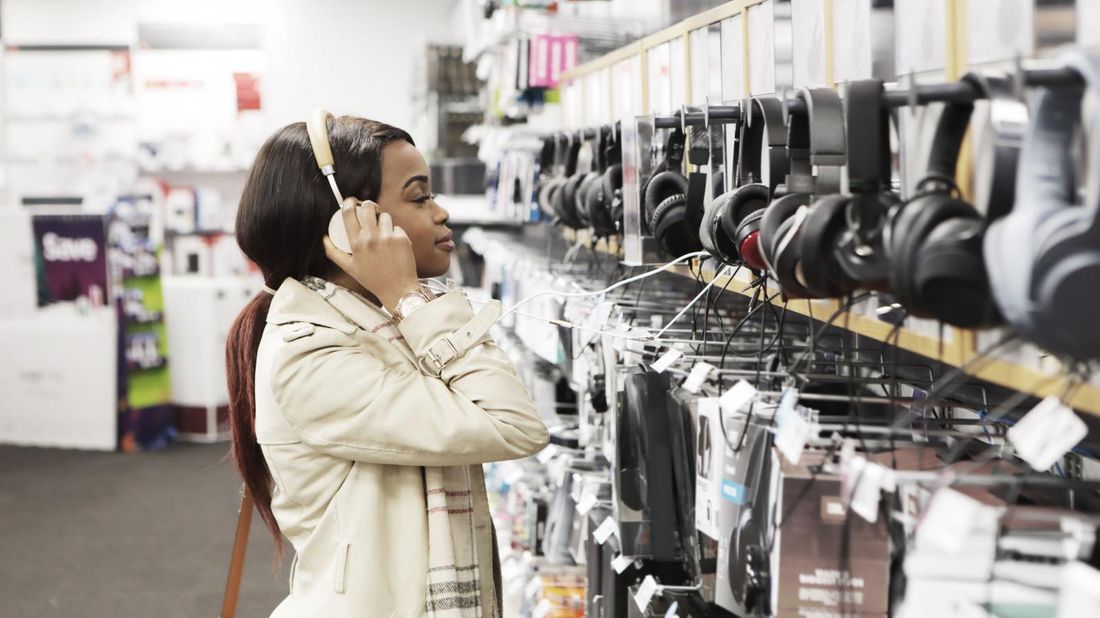 November is when we give thanks for our blessings — and then immediately start scoping for deals. That may be harder this year given pandemic-related global supply problems have caused rising prices and made some items difficult to find.
Nathan Burrow, deals editor at Wirecutter, notes that it's a challenging time for bargain hunters, who may have to get creative to save money. "Our general advice for people who are seeing notable shortages or delays in certain products is to pull the trigger and buy any items they have concerns about during this holiday shopping season," he says.
The good news is that retailers are extending their traditional deals season. "Walmart is launching a series of sales in November, and Best Buy is already trying to preempt that with sales that started in October," Burrows adds. "They are both advertising pre-Black Friday sales that include price guarantees: If the price falls between now and the day before Black Friday, they'll match it." Plus, Target will be price-matching through Christmas Day.
As you get your lists in order, here are some of the best things to buy in November — and a few you should skip.
What to buy in November
Headphones and audio gear
When you're ready to fire up your holiday playlist, you'll be able to find good deals on a new pair of headphones and other audio gear. "We've already seen preview sales for Bose headphones as well as Jabra earbuds and Sony over-ear headphones, which are pretty popular and also one of our picks," Burrow says. "We anticipate continuing to see these sales throughout the holiday season. And Beats will be discounted in various forms at least throughout the month of November."
Personal care and grooming appliances
It'll be easy to look your best with friends and loved ones this season because of the deals on grooming items. Burrow says sales on razors, hairdryers, water flossers and electric toothbrushes have already started at most retailers. "This type of gear seems to be impacted less by shortages than some other product categories," he adds.
Chromebooks
While many popular laptops may be suffering from supply-chain shortages this season, Chromebooks are the exception. "There was a ton of Chromebook production in 2020 and early 2021 in response to the widespread distance-learning for kids across the country," Burrow says. "So now, where the market is somewhat saturated, there's still a lot of inventory." As a result, Chromebook deals are already included in many early preview sales for Black Friday and will likely continue through the end of the year.
Slow cookers and Instant Pots
Chilly weather brings a craving for hot comfort food, so slow cooker and multicooker deals almost always happen this time every year, Burrow says. "I saw a Hamilton Beach model that Wirecutter recommends at the best price I've seen in years for that model." He notes these deals will likely continue as the weather gets colder.
Burrow also notes that Instant Pots will be on sale, and there are many options to choose from. "You can now get a Pioneer Woman pattern or black stainless steel or whatever you want — Walmart now has a whole Disney line of them. Just check that the one you choose has the features that work for you from a functionality standpoint."
Vacuums
 "Robot and upright canister vacuums are going to be big this year — the robot vacuum stock especially still seems to be healthy, so deals are likely," Burrow says. "Also, the corded canister vacs and the upright vacuums that Wirecutter recommends, including the Shark Navigator line, will see sales."
Smart home gear
If you want your home to sound as smart as it looks, you won't be disappointed with this month's bargains on smart home gear. "Smart speakers, smart displays and smart home devices are all going to have ample stock," Burrow says. "This includes Amazon-owned brands like Echo Nest and Ring Alarms, as well as Google's line of smart doorbells and cameras. I expect to see sales on Amazon's budget tablets and e-readers as well."
What to skip in November
Toys and bicycles
Images of toys and Christmas go hand-in-hand, but it'll be more difficult to save money in this category this year. "Smaller companies are really suffering right now because they already have such thin margins and the cost of shipping containers is killing their margins," Burrow says. "But then bigger companies such as Hasbro aren't suffering, so they can hike prices and then knock them down by 30 percent — it'll only be a 15 percent discount, but people will still buy."
Ongoing supply concerns are also affecting bicycles, especially high-quality, brand names. "You might see [discounts on] off-brand models — regular and electric — but for the nicer ones, you're going to pay full price for it if you get it at all," Burrow says.
Gaming consoles
Gaming consoles tend to top many a wish list, but don't expect to see good deals on them this season. "Just like last year, the situation in this category is bleak," Burrow says. "The Xbox Series X and the PlayStation 5 are both 'buy it if you can get it.' The same is true for the Nintendo Switch — you might be able to get that one, but we are already seeing shortages. So expect to purchase it at full price if you can get it."
High-end kitchen appliances
Many Americans rediscovered the joy of home cooking during the pandemic, but even Santa may have a hard time finding higher-end appliances. "You'll be hard-pressed to find a good deals on stand mixers, high-end Vitamix-type blenders and espresso machines," Burrow says. "We'll see fake sales on them, such as an old model of our pick from Breville priced for $600, which was its full price two years ago. It reflects a price bump, which they're just knocking back down because of the degree of demand."
Televisions
If you were hoping to wrap a huge bow around a TV this year, you'll likely have to pay full price. "Prices on higher-end televisions and AV receivers got bloated this year, and now the sales that we're seeing are, at best, small discounts," Burrow says. "Go for a small discount on a TV if you need one but don't expect to see substantial deals. Some lower end TVs will be deeply discounted, but the quality may not be worth it."
Take the next step
Our advisors will help to answer your questions — and share knowledge you never knew you needed — to get you to your next goal, and the next.
Get started
Want more? Get financial tips, tools, and more with our monthly newsletter.