What to Consider When Choosing a Nursing Home During COVID-19
---
Amanda Reaume 
Jan 25, 2021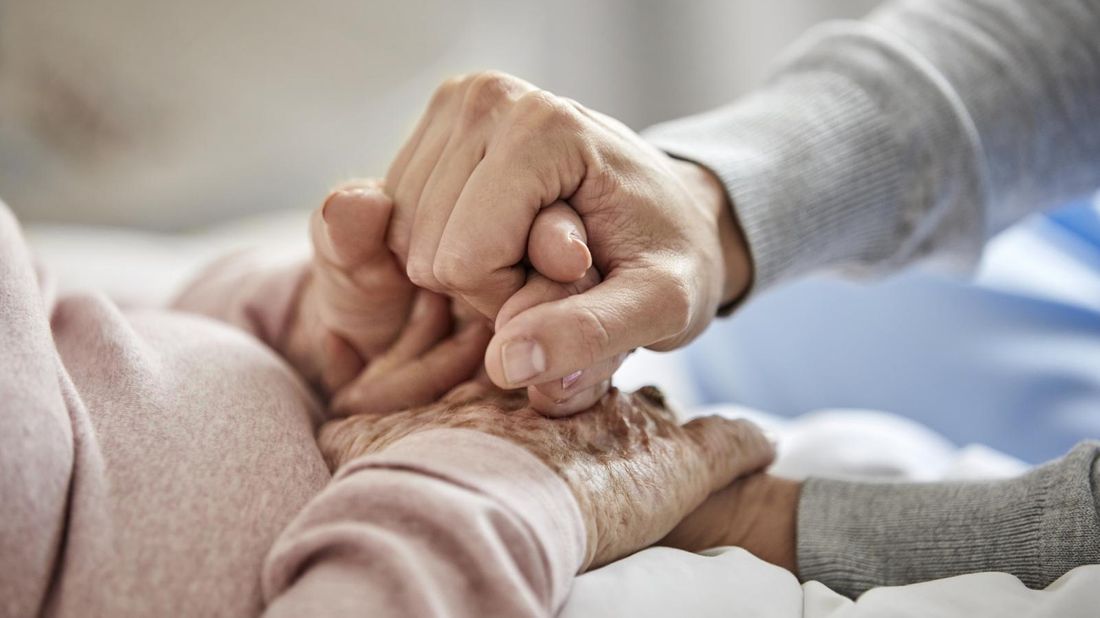 Choosing a care home or nursing home for your loved ones is uniquely challenging during a pandemic. Because you may not be able to visit a home in person first, you might be wondering how to determine whether a family member can thrive and be safe there.  
But there are ways to vet whether a facility is the right one for your parent, grandparent or relative from afar. Here are a few factors experts say caregivers should look out for when choosing a nursing home or care home right now. 
RATINGS AND TRACK RECORDS 
The best way to predict whether a facility will be safe is to look at its history, practices and industry ratings. 
Families can check out Medicare's nursing home comparison site, says Theresa Taplin, director of care management at Alvita Home Care. "It's free and includes data from annual surveys about quality care that is packed in the form of star ratings," she says. "However, avoid making a decision solely based on these ratings, which focus on specific measures that may not represent your priorities." 
David Savitsky, CEO of ATC Healthcare, also suggests that families "review the facility's COVID-19 guidelines to see what steps are being taken to minimize the risk of exposure and spread," he says. "I would also suggest that the family research the facility for any past outbreaks, and if so, ensure it was properly handled. There should be a public record of the history of that facility, as well as results of their state audits." 
SAFETY PROTOCOL 
Use official pandemic recommendations as your guide. 
"Families should be looking for facilities that are following the CDC guidelines for COVID-19 in nursing homes, such as having one or more individuals with training in infection control assigned to provide on-site management of the Infection Prevention Training Program," he says. "They should ensure that the facility is actively monitoring all residents, health care personnel, and staff upon admission and at least daily for fever." 
Savitsky suggests you also ask questions about how staff is managed. "If staff is ill, they should not be permitted to report for duty that day, or if they develop a fever at work, they should keep their face mask or face covering on and leave the facility immediately," he says. "Health care personnel should wear a face mask at all times while they are in the facility, and necessary supplies should be provided to adhere to recommended CDC guidelines." 
Now that vaccinations have started rolling out across the country, also ask a potential provider about whether it has begun vaccinating residents and staff, or when it expects to, as well as protocol around vaccine consent.  
VISITATION AND QUALITY OF LIFE 
Nursing and care homes have gradually started to allow visitors again, but best practice is still to limit face-to-face visits. 
"Visitation should be restricted," Savitsky says. "If visitors are allowed, they should wear face masks at all times within the facility, and social distancing should be implemented. The facility should also monitor for fever and other COVID-19 signs." (See where your state stands on visitation restrictions here.)  
Look for facilities that also offer video calls, says Claudia Fine, chief professional advisor at eFamilyCare. And in some instances, health care aides can help serve as a proxy for family who can't visit, Taplin adds. "Not only does an aide enhance companionship and help to facilitate virtual visits, they can help families understand how their loved ones are doing in a nursing home and hand-deliver special foods and other meaningful items," she says.  
Fine says to look at what the facilities are doing to keep residents engaged, as social distancing protocols have often meant cancelled group activities. "Ensuring loved ones are being stimulated physically and cognitively is more than about reducing boredom," she says. "Movement can help minimize the risk of blood clots, which people who are in bed all day can get. Further, social disconnection puts older adults at greater risk of depression and anxiety. Be sure to ask not just what kinds of activities are available, but how often they are scheduled." 
Ultimately, remember that you can never ask too many questions. Says Savitsky, "I would advise those who are nervous about putting their family into nursing or care homes during the pandemic to diligently do their research and regularly check in with their family members to ensure they are being well cared for. The best way to settle nerves is to ensure you have the proper knowledge." 
Take the next step
Our advisors will help to answer your questions — and share knowledge you never knew you needed — to get you to your next goal, and the next.
Get started