What to Do With Aging Parents Who Have No Money
---
Julianne Pepitone
Jul 15, 2021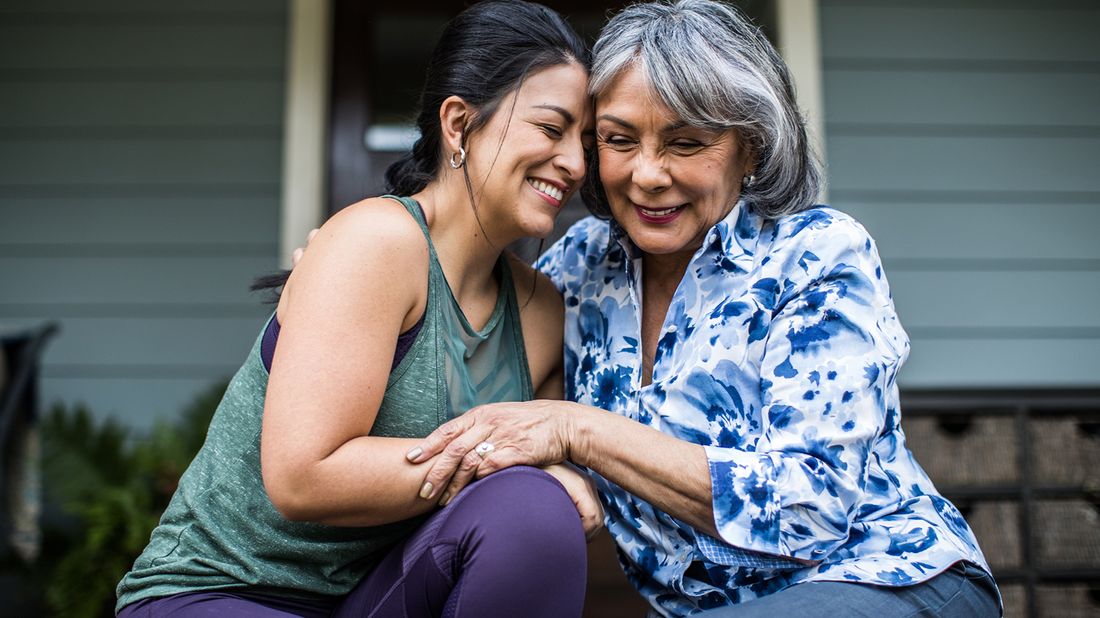 Once your parents approach their 60s or 70s, it's normal to start worrying about their finances. Do they have enough saved for a long-lasting retirement? Can they afford essential costs, medical care or even the cost of a nursing home in the future?  
These concerns weigh even more heavily if your parents have few assets to begin with. It can be stressful to figure out what to do with aging parents who have no money.  
"The first step is getting the siblings together to talk with mom and dad about their finances and their plans," says Thomas Anderson, senior director of advanced planning at Northwestern Mutual. "When you have those details, you can start to do some planning and make decisions as a family." 
Below, Anderson provides a few tips for helping parents with limited resources.  
RESEARCH GOVERNMENT PROGRAMS 
Even if you and your siblings are able and willing to help your parents financially, Anderson stresses that you first research income- and age-based programs that may be able to help cover some of their essential costs.  
The most well-known programs are Medicare, which helps cover some medical costs primarily for those over 65, and Medicaid, which provides medical coverage for people of any age with low income — but that's certainly not all. 
"There are also plenty of county, state and other programs that may help provide food, housing assistance, health care, supplemental income, even transportation to bring them to places like the grocery store," Anderson says. "You might be surprised how many options your parents may be eligible for." 
BE DELIBERATE ABOUT FINANCIAL ASSISTANCE  
Most government programs are designed to help those who demonstrate financial need, so if you're considering helping your parents out, make sure you're not hurting their chances for aid — agencies will look at your parents' income and assets to determine eligibility.   
"For example, someone might say, 'Hey Mom and Dad, I'm adding you to my checking account so you can just take out $500 whenever you need. The problem is, now that's counted as assets your parents have," Anderson says. "That might be OK, or it might put them over the top for some programs so they no longer qualify." Direct cash gifts can pose the same problem. 
If you want to help cover their living expenses it might be easier to take on some of your parents' living expenses directly. "You can cover prescription copays, groceries, whatever items they need so cash doesn't exchange hands," Anderson explains. 
CONSIDER OTHER FINANCIAL SOLUTIONS 
If you're willing and able to provide financial support to your parents and are not concerned about eligibility for government aid, then you may want to look into financial solutions that can help provide regular cash flow quickly. One option is an immediate income annuity: You pay an insurance company a lump sum up front, with a parent as the beneficiary. They would receive a pre-determined amount of money, typically for the rest of their lives. 
"It can give Mom and Dad peace of mind that X amount of dollars is coming in every month, and they don't need to come to you every time they need a few bucks," Anderson says. "It can be an easy solution for many years to come." 
If your parents have permanent life insurance policies, they might also consider tapping the cash value as a source of funds for retirement. Doing so will lower the policy's death benefit, but depending on their situation, that tradeoff may make sense. If they own their home and are unable to make ends meet, a reverse mortgage may also be a solution.  
The best option for your parents will depend on your family's situation, and a financial advisor can help make personalized recommendations and help plan for future needs like long-term care. The point, Anderson says, is to coordinate with your family members and create a plan — one that best suits your parents' needs and takes advantage of the best options available to you. 
"When your parents don't have money and you're worried about them as they age, it's tempting just to throw them cash," Anderson says. "But there are so many options and so much support available. You're not alone in this." 
Take the next step
Our advisors will help to answer your questions — and share knowledge you never knew you needed — to get you to your next goal, and the next.
Get started
Want more? Get financial tips, tools, and more with our monthly newsletter.