What's the Difference Between Workers' Comp and Disability Insurance?
---
Tim Stobierski
Feb 24, 2023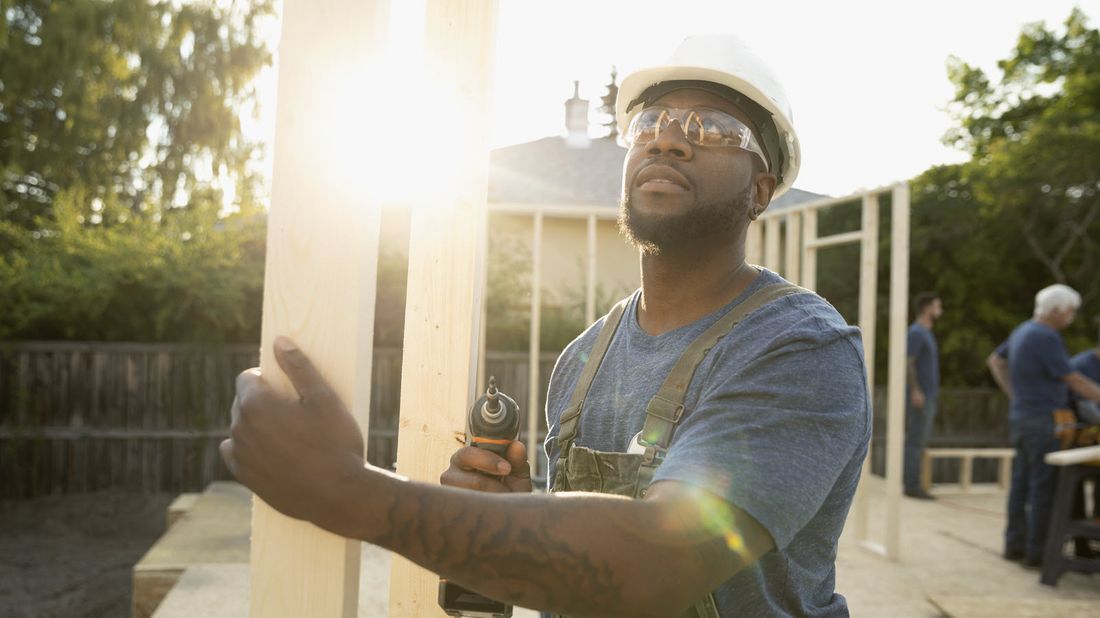 A solid financial plan helps you save for future goals, but it should also include insurance to protect against the things that could get in the way of those goals. Health insurance helps protect against massive, unexpected medical bills. Life insurance protects families financially in the event of death. Car and homeowner's insurance protect against unexpected damage. There's even pet insurance to protect against surprise vet bills.  
Then there's workers' compensation and disability income insurance, which protect your income if an illness or injury prevents you from working. And while they are similar, there's a key difference between the two financial tools.
Here, we explore the similarities and the difference between workers' comp and disability insurance so that you can be sure your family will be covered in the event that an illness or injury prevents you from working.
What is workers' compensation?
Workers' compensation (also called workers' comp or workman's comp) is a type of insurance that is offered through your employer. If you are injured or get sick at work, workers' compensation will:
Cover your medical expenses related to the illness or injury.

Replace a portion of the wages you miss as a result of the incident.
Workers' comp may also cover retraining costs (if you're permanently unable to perform your job after the injury), compensation for permanent injuries (for example, the loss of a limb) and payment to beneficiaries of workers who are killed on the job.
Workers' compensation only covers work-related injuries or illnesses. Injuries or illness that occur outside of working hours, or when you are on personal time, are not covered.
If you do become injured or ill in the course of your employment and qualify to receive workers' compensation benefits, it may be a good idea to speak with an attorney before you accept it.
Who has to carry workers' compensation insurance?
Most businesses are required to carry workers' compensation insurance. However, the rules differ state by state. For the most part businesses that are larger than just a few employees (and in some states nearly all businesses) are required to carry workers' compensation insurance. Employers that fail to get coverage can face hefty fines and lawsuits.
Who is covered by workers' comp?
While there are some exceptions, most states require that companies cover their workers with workers' comp. That means that if you work for a company, you're likely covered. There are some exceptions depending on the state you're in. If you want to check to see whether your employer is required to cover you, you'll need to look up your state's requirements.
What is disability insurance?
Disability insurance, like workers' compensation, replaces a portion of your income in the event an injury or illness prevents you from working. The difference is that disability income insurance covers injuries and illnesses that occur both on and off the job, while workers' compensation, again, only kicks into gear for work-related illnesses or injuries.
Many employers offer short-term disability insurance to their employees, and some offer long-term disability insurance as well.
In cases where this is true, short-term disability insurance will typically replace a percentage of your base salary (excluding bonuses and commissions) for a few weeks or up to a year or more, depending on your coverage. Long-term disability insurance typically replaces a portion of your base pay for longer periods of time.
Disability insurance from a private policy
In addition to coverage through your employer, it is possible to purchase an individual disability income insurance policy, which can help replace a larger percentage of your income if you find yourself unable to work. Another advantage to a personally owned individual disability insurance policy is that it is completely portable, meaning that if you leave your employer, your individual coverage will remain in place.
Social Security disability
If you have worked long enough and have been paying into Social Security, you may be eligible for disability benefits through the Social Security Disability Insurance (SSDI) program. Typically, you must be disabled for five full months to qualify for government benefits. The amount you get is based on how much income you earned while working. It's calculated using a complex formula, similar to how Social Security retirement benefits are derived.
State disability
If you live in one of a handful of states that offers its own disability insurance benefits, you may also be entitled to benefits through the state program. For the most part, these benefits may offer anywhere from less than $100 to slightly more than $1,000 per week. These benefits are payable for six months to a year depending on the state.
Workers' comp vs. disability insurance
Though workers' compensation and disability insurance are different, they are not at odds with each other. While workers' compensation offers protection against work-related injury and illness, disability income insurance extends coverage outside of the workplace. As such, both worker's compensation and disability insurance should form an important part of your personal financial plan.
If you are considering supplemental disability insurance coverage but are unsure of how much you need, a financial advisor can help you determine what is right for your unique financial situation.
To be used with form MN 992-STD, MN 992-LTD, MN 1096 SGSTD, MN 1096 SGLTD, ICC16.TT.DI.IIB.(0916), ICC16.TT.DI.FIB.(0916), ICC16.TT.DI.CAT.(0916), ICC16.TT.NCDI.(0916), ICC16.TT.GRDI.(0916), ICC16.TT.DI.PDB.(0916), ICC16.TT.DI.PDBO.(0916) or state equivalent. Not all contracts and optional benefits are available in all states. Disability insurance policies contain some features and benefits that may not be available in all states. The ability to perform the substantial and material duties of your occupation is only one of the factors that determine eligibility for disability benefits. These policies also contain exclusions, limitations and reduction-of-benefits provisions. Eligibility for disability income insurance, additional policy benefits, and qualification for benefits, is determined on a case-by-case basis. For costs and complete details of coverage, contact your Northwestern Mutual Financial Representative. Disability insurance policies contain exclusions and limitations that could affect individual coverage. For costs and more complete details, consult a Northwestern Mutual financial representative.      
Northwestern Mutual is the marketing name for The Northwestern Mutual Life Insurance Company, Milwaukee, WI (NM) (life insurance, disability insurance, annuities, and life insurance with long-term care benefits)
90-2706-86 (10/21)
Take the next step
Our advisors will help to answer your questions — and share knowledge you never knew you needed — to get you to your next goal, and the next.
Get started
Want more? Get financial tips, tools, and more with our monthly newsletter.