Why COVID-19 Won't Derail This Mission-Focused Business
---
Carl Engelking
Jul 13, 2020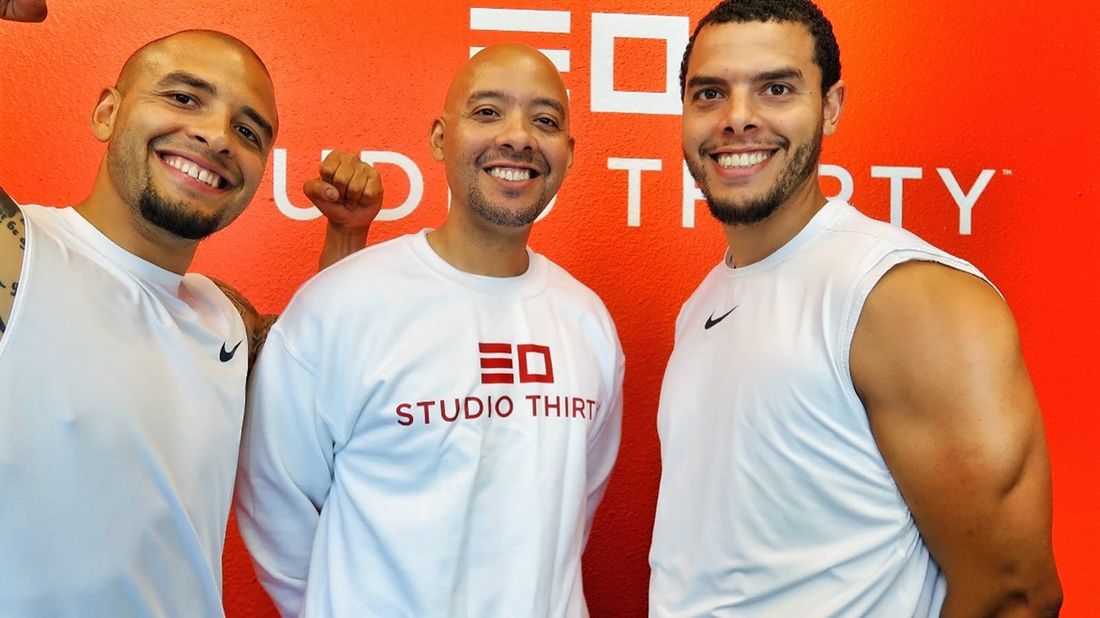 Small business owners have seen their companies change overnight due to the coronavirus. In our #openforbusiness series, we're highlighting Northwestern Mutual clients who have been forced to get creative in order to adapt to these unprecedented times and keep their businesses running. We hope you'll get inspiration from their stories and help support them whenever possible.
Business: StudioThirty
Owners: JT and Jake Peterson
Location: Mill Valley, CA
Phone: (415) 480-9159
Website: https://jakeandjt.com/
JT: We started as trainers holding classes from club to club, but we wanted a permanent home to start building deep relationships with our clients, so we subleased a place in Mill Valley, CA in 2013. StudioThirty was born. We think our deep focus on each client is really what makes us different. We take pride in our role as a support system for them and our community. It goes far beyond business.  Clients don't come into class every day and see a new trainer or new face like you might in a corporate gym setting. It's us. Every day. Rain or shine, we are there. That relationship helps our clients go beyond changing their physical appearance. They're able to dig a little deeper, look within themselves, and discover a renewed sense of self and higher purpose.
That philosophy helped us basically build the business here from zero clients to, in November 2019, having enough clients to move into our own, permanent location just two doors down. In February, were just about to open our new place when COVID-19 hit.
WE ADAPTED, IMMEDIATELY
When that happened, we knew we had to shift our business model to keep serving all the clients who had joined us. Fortunately, we had this great new space to shoot content and post daily workouts. We now do a Zoom workout every day at 8 a.m. We told clients we'll be right there with them every day to keep them strong, healthy and maintain some normalcy in their lives. We're helping our current clients and getting new clients from around the country. Still, business has been slow, but we're seeing this situation as a financial workout for us. It's a hurdle, but one we know we can leap.
WE TREATED OUR FINANCES LIKE TRAINING
Jake: Part of what gives us confidence is the work we've done with Alex (Rosenblatt), our financial advisor. He really helped us build a good financial foundation to take on this challenge for our business.
Alex started as a client at our gym, and we eventually had a conversation about long-term financial planning. It really resonated. Building financial strength is really the same system as physical training. Just like fitness, a lot of people try to aim for instant results with their finances but it's a long-term game. When Alex started talking that kind of language to us, it made a lot of sense and we became clients of his. Now, we've all locked in our insurability at a young age and are contributing to our retirement accounts consistently and building for the future.
Alex helped us build a well thought out planning approach to address short-term, mid-term and long-term goals. He encouraged us to apply for a PPP loan, and reminded us how important it is to keep our portfolios diversified amid all this news about the markets. He's helped us brainstorm ways to stretch our progress toward our goals personally and for the business, even in a challenging environment.
WE KEEP EXPERIMENTING, GIVING BACK
COVID-19 really accelerated our efforts to take some training programs online. We're experimenting, trying different platforms to show the world who we are.
We also plan to keep giving back the best way we know how: Mentoring and coaching kids. We coach basketball, football and support the organization, Zero Breast Cancer, in San Rafael. We've donated thousands to an annual hike, and I've served on the board for ZBC. Sports have been a huge factor in our lives and we truly believe that giving back to this community is just as important as keeping our doors open.
JT: As a business owner you just know there are going to be highs and lows, and we went from the high of opening our new club to the low of COVID-19. But we've done the training with our finances and business, and this just a hurdle we will jump. There's going to be a positive outcome because we're focusing on the positive changes that we're bringing to everyone.
JT and Jake Peterson are clients of Northwestern Mutual. They work with Alex M. Rosenblatt, CLTC® (who is also a devoted StudioThirty client) in San Francisco, CA.
Do you know a Northwestern Mutual client who owns a small business that has had to pivot due to the coronavirus? Click here to share the story with our editorial team.
The testimonials presented may not be representative of the experience of other clients and are not a guarantee of future performance or success.
Take the next step
Our advisors will help to answer your questions — and share knowledge you never knew you needed — to get you to your next goal, and the next.
Get started