Why This Advisor Believes Giving Back Should Be a Part of Everyone's Career
---
Catherine McHugh
Feb 24, 2020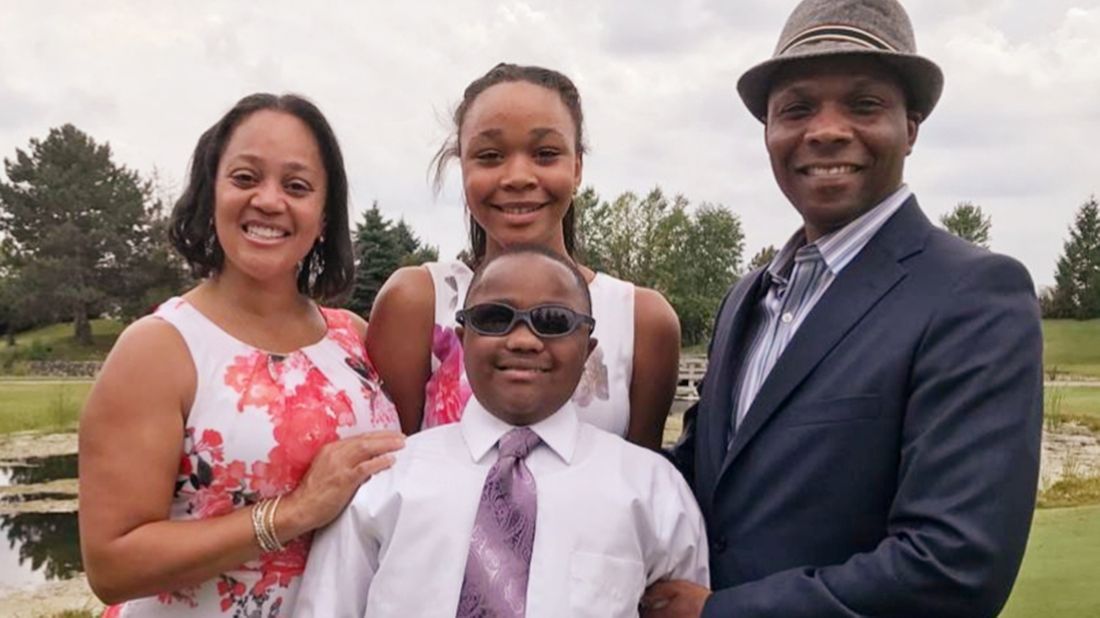 Get to know the people behind the financial advice in our Planner Profiles series.
After working more than 17 years as an engineer at a Fortune 500 telecommunications company, Allan K. Bell spent the last 10 of those years laying the foundation for his own real-estate investment and development firm. But a life-changing event prompted him to rethink his exit strategy and in 2006, Bell, who was a client at the time, began his career as a Northwestern Mutual financial advisor.
Now, he works with clients across the country from his practice in Rosemont, Illinois, while his wife, Alison, serves as the director of Operations and Client Services. Below, Bell describes the personal journey that led to this career, why he devotes so much of his time to mentorship and professional development, and the legacy he intends to leave behind.
Who first taught you about money?
I learned about money from my parents indirectly. My mother would sit down every single Saturday morning and lay out the bills and her checkbook. I'll never forget one Saturday morning when someone said, "All the bills are paid," and I started celebrating — no more bills! And they laughed. Hello? The bills will keep coming. That was a big lesson for me.
You became a financial advisor as a second career. How did that happen?
After college I immediately started working at Motorola. I married my high school sweetheart and, although that marriage didn't work out, we have an intelligent, successful and beautiful 23-year-old daughter. I got remarried to Alison and had two more kids, the second of whom, Kamren, was born in 2005 with Down syndrome. He also needed open-heart surgery when he was five months old. This was pre-Affordable Care Act, which meant that if I became an entrepreneur, I wouldn't have been able to secure health insurance because of the pre-existing condition.
I thought I'd have to stay in corporate America for the rest of my career and felt trapped. Then my Northwestern Mutual advisor and friend, Tom Canale, asked if I'd ever consider doing for others what he had done for me for 10 years. I didn't study finance, so I asked him why. He's known me for as long as almost anybody in my life and said I was ethical, worked hard and had a "decent personality." The best advisors are easy to be around and are good listeners. After six months of prayer and discussion, we prepared to give notice to my employer and work with Northwestern Mutual.
I love the positive impact I can have when someone comes to me for advice and I am able to educate that person.
You also like to mentor and have made that a priority. How do you make time for that?
I've helped recruit about a dozen people through my role as a growth and development director but, informally, I would say I have worked with at least 30 people of color from all over the country. I struggle with saying no even though there is only so much time in the day. I speak at least four times a year at different conferences, and each engagement brings more requests from advisors wanting to get on my calendar.
Maintaining my personal practice is crucial, so I have to balance that with my commitment to mentoring and leadership. Reaching back and helping people is one of the first things that successful people of color stop doing because it takes a lot of time and energy. Our work is hard enough; those of us who have been around a while shouldn't disregard new advisors, but instead share our knowledge and appreciate the unique value proposition that a well-trained professional, who happens to have a diverse background, brings to the table.
Is there anything you learn from being a mentor?
Over the years, I've learned how we tend to get in our own way by accumulating "brain trash" and engaging in self-defeating thinking — for example, when I would constantly think about why certain people didn't want to work with me. I've learned that it's less about me and more about where they are — or, more importantly, where they aren't — in their lives. As a mentor, I have to not only share these lessons with other advisors but also relearn them myself. These advisors look to me to execute as well — not just talk a good game.
How do you like to give back to your larger community?
I've served on several boards, but these days I've narrowed it down to one organization: Aspire Chicago, which is one of the largest and most influential organizations in Chicago serving individuals with different abilities — note I don't use the word disabilities. Our perspective has changed since we were blessed with Kamren. I'm creating a program that partners typically developing high school students with our kids. We believe there is so much shared learning and magic that can occur between the two groups of future leaders, and we just need to create the environment for it to happen organically.
What do you like to teach your children about money?
My kids are probably sick of me talking about money, so I've tried to adjust it and talk about life and freedom, autonomy, deferred gratification and just choices in general. We talk about spending less than what they earn or what I give them, saving the rest and also setting aside a portion they can give to charity. I've found that my kids seem to listen to other adults more than me; it's only natural that they begin to ignore what they hear from their own parents. I try to keep them around other adults who will pour similar values into them.
What do you love most about your job?
Well, I don't consider it a job — I consider it a career, which is something you decide to build. I love the positive impact I can have when someone comes to me for advice and I am able to educate that person. It's a huge confidence builder when a successful professional who has two or three advanced degrees, has advanced medical or legal training, and who may earn significantly more money than I do appreciates my work — it's super exciting and very empowering.
In the near future, I'm planning to launch a Northwestern Mutual practice on the South Side of Chicago. My managing partner, Corey McQuade, who leads our flagship Chicago office, believes it's important that we reflect the entire community, and supports our cause to attract and retain more advisors with a diverse background. This office  would be in a location that serves everyone — not just the African American community — and would help teach people, in an honest and supportive way, how to use their money as a tool. Most people have a poor relationship or no relationship with money.
Let's end on a fun question: What would your clients be surprised to know about you?
My clients would be absolutely shocked to know that I used to ride with a motorcycle club and I served as road captain and vice president in the club. That was another life, lots of fun and before I had my first child.
Take the next step
Our advisors will help to answer your questions — and share knowledge you never knew you needed — to get you to your next goal, and the next.
Get started
Want more? Get financial tips, tools, and more with our monthly newsletter.