Why We're Prioritizing Our Retirement Over Our Children's 529 College Savings 
---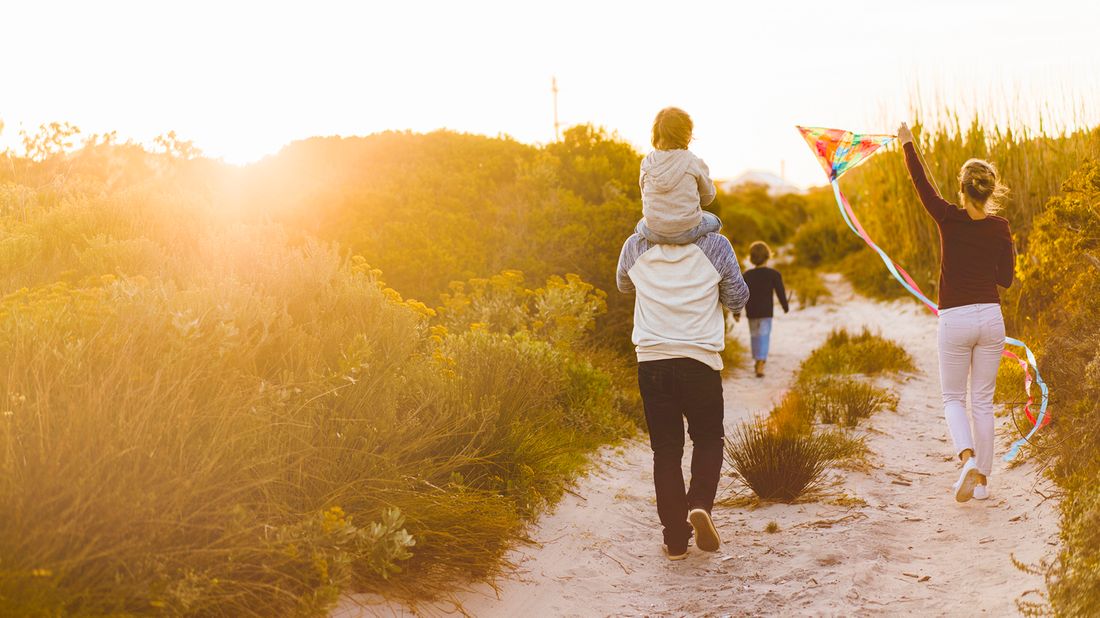 My husband and I have a lot of competing priorities for our money: building and maintaining an emergency fund, saving for retirement and stashing away some cash for family vacations and holidays. Adding kids to the mix adds another savings priority as we consider the daunting task of saving for their college education.  
I graduated from college in 2011 with about $20,000 in student loan debt, which I'm still working to pay off. And while my husband and I want to save for our children's education, deciding just how much to put away and weighing that against our priorities now and in the future has been challenging. Ultimately, we decided to prioritize our retirement over college savings, and here's why. 
IT'S THE ULTIMATE GIFT 
Currently, my husband and I put about $700 a month toward retirement, not counting company matches, and $50 a month to a 529 plan for our two-year-old. We will make equal contributions for his sibling starting this year. At times, it's hard to shake the guilt over this disparity, but we know that securing our financial future is also a gift to our kids. 
"It'd be great if you could pay for your son or daughter's college, but I think the greatest gift you can give your child is not being a threat to live in their basement someday," says Chris Fugman, a Northwestern Mutual wealth management advisor based in Wisconsin. "I'd rather have some student loan debt and a parent who has their financial house in order than a parent who hasn't properly saved, but I graduate from college without any debt." 
Instead of viewing our retirement savings as taking away from our children's college funds, my husband and I now look at it as taking steps to be less of a burden to our children in the future.  
OUR KIDS HAVE OPTIONS 
When it comes to financing higher education, we know our kids have options, whereas when it comes to financing retirement, there isn't much we can do if we haven't properly saved.  
"It feels counterintuitive as a parent to put ourselves first, but I think it all boils down to our kids have loans available for college; we cannot take loans out for retirement," Fugman says.  
At the rate college tuition is increasing, my husband and I know we aren't putting nearly enough away to cover the full cost of college for two kids. While we don't necessarily want our kids to have to take out loans for college, we know they can if they need to — and more than that, we are open to other options beyond a traditional four-year-school. Our kids may choose to go to community college, trade school or somewhere close enough for them to live at home and cut costs. Plus, there's always the possibility of scholarships or grants to further offset the price. 
Securing our financial future is also a gift to our kids.
We can also count on family to help support our children's education, asking them to contribute to their 529's for birthdays or holidays instead of buying toys. This takes some of the pressure off us, and allows other people who love our kids to contribute to their financial future.
Click here to find a financial advisor who can talk through how all the pieces of your financial plan fit together.
"I think a lot of times you can make a nice dent in a college savings goal if you can just coach family members to give money to a 529," Fugman says. "In the long run that is going to be a more meaningful gift. If you can curb some of that present-giving and ask those people, 'Hey, if you are going to give $50 for a toy, that $50 in their 529 would be pretty amazing.'" 
IT CREATES OPPORTUNITIES FOR OPEN COMMUNICATION 
While I wish we could completely fund our children's college educations, I know that isn't likely. But, instead of hiding that reality, I hope to have honest conversations about debt, the cost of higher education and career prospects with my children as they grow up.  
"I think kids are more capable of understanding finances than we give them credit for," Fugman says. "The first time I really talked about debt was at college graduation, when that should have been on my radar earlier on. I think my parents were of the mindset that they didn't want me worrying about that, but if you don't worry about it now, you are going to worry about it later." 
Meanwhile, my husband and I hope to maintain and even increase our retirement savings down the road. It's tough to strike a balance among our financial needs, but ultimately, we know prioritizing our retirement savings is beneficial to our whole family.
Take the next step
Our advisors will help to answer your questions — and share knowledge you never knew you needed — to get you to your next goal, and the next.
Get started
Want more? Get financial tips, tools, and more with our monthly newsletter.