Your Financial Security Is Our Top Priority
As our country continues to navigate and respond to the coronavirus, we wanted to share how we are approaching it here at Northwestern Mutual.
First, we want to assure you that Northwestern Mutual is strong, prepared and ready for whatever comes our way. Your financial security is our top priority; we're here to help you through whatever you need.
And while many things are in question, our financial stability is not one of them. We have the highest financial strength ratings of any life insurer from all major rating agencies.1 This strength gives us the confidence to face any volatility that comes our way. In over 160 years, we've stood strong through it all. This is what we plan for.
As part of our community support, our foundation is providing $1.5 million to support the continuation of critical services — food, medical care and supplies — to individuals and families impacted by the coronavirus pandemic. Learn more
---
We're here to serve you
You can access your accounts 24 hours a day via our mobile app or on Northwesternmutual.com. Here you'll find quick and easy ways to access your information, review product details, securely share documents with your financial professional and pay bills.
Need to register for account access? Follow these steps:
Click here to register.
Have your policy or account number handy, as well as your Social Security or Tax ID number.
Follow the instructions, and you'll be all set in no time.
You can also download our Mobile App:
---
60–Day Grace Period
We know that this is a difficult time for many people, and we're here to help. If you're experiencing financial hardship due to COVID–19, you can defer your insurance premium payment up to 60 days after its due date, without the risk of losing your benefits.2 Any valid claims made during this grace period will be paid. Your policy notice will reflect your regular due date, but you will still have the option of using the 60–day extension.
This grace period is effective March 1, 2020 and applies to individual and group policies for the following products: Individual Whole Life, Term, and DI (including DOE, Buyout, and Key Person), Group Life, Group DI. The extension does not apply to policies that already have a grace period of 60 days or more. We will also comply with any state requirements to extend this period longer, and we'll continue to monitor the situation and reassess as needed.
Please contact your financial advisor for more information and to discuss your options. You can also call Northwestern Mutual at 866-950-4644 Monday—Friday, 7am—6pm CT.
---
FAQs
Is Northwestern Mutual strong enough to pay out claims if there are high numbers of deaths due to coronavirus (COVID–19)?

Yes, Northwestern Mutual is stronger than ever. We recently announced our surplus is now the highest it's ever been, leaving us extremely well prepared. We have the highest financial strength ratings of any life insurer from all major rating agencies.1 In fact, we set the industry standard with over 160+ years of successful claim management, offering help during times of crisis such as the depression, the World Wars and most recently during 9/11. We're here for you. We're here for the unexpected.

Will Northwestern Mutual disability income insurance cover disability due to coronavirus?

Yes. As with any disability claim, we will evaluate each case and cover disability due to sickness as outlined in the policyowner's insurance contract. So far, there have yet to be any indications that coronavirus (COVID–19) causes long-term disability, but we will uphold our policy agreement.

Will Northwestern Mutual be able to sustain business in the event of a quarantine in Milwaukee, New York or a local office?

Yes. Northwestern Mutual is extremely well prepared for the unexpected with management programs to ensure all critical business continues as normal, such as paying claims and transacting investment trades.

How is Northwestern Mutual staying up to date on medical and government developments as information changes rapidly?

Northwestern Mutual has a dedicated Infectious Disease & Environmental Risk Team (IDERT) led by a group of in-house doctors who monitor and meet daily to review developments shared by the Centers for Disease Control (CDC), World Health Organization (WHO) and other major medical outlets. In addition, the company communicates with the Milwaukee Health Department for any changes regarding public health conditions that may affect employees in our Milwaukee campuses.

I'm concerned about market volatility and my returns because of the coronavirus. What are you advising clients to do?

Northwestern Mutual's financial goals for clients are to create portfolios based on individual goals and objectives and build long-term financial plans. These long-term plans are designed to withstand economic downturns. Your financial representative is best suited to help you understand any specific concerns you may have and to reinforce how long-term plans can help keeps goals on track.

Should I be concerned about the company's ability to remain strong amid the market volatility?

No. Northwestern Mutual is here for you and for the unexpected. Our surplus is the highest it has ever been and we were awarded the highest possible financial strength ratings to any U.S. life insurer by the major ratings agencies. Additionally, we recently announced our surplus is now the highest it's ever been, leaving us extremely well prepared. We consider extreme events like recessions or increases in mortality to ensure we are prepared not only to weather an extreme event but to continue as a financially strong enterprise. Based on the latest information, while the novel coronavirus is serious, it is not nearly as severe as the most extreme outbreaks we model.
Our Local Offices Could Experience
an Interruption in Normal Business Operations
Please contact your financial representative with any questions, service requests or confirmation of office closures. If you are unable to reach our local office and require immediate assistance, please call 866-950-4644 for policy owner services, trading or other investment-related inquiries, and we will be able to assist you. As the spread of COVID–19 continues to impact and disrupt daily life, know that we are concerned about the health and public safety impact to your well—being and financial affairs. Be assured that Northwestern Mutual is diligently prepared for this situation and is taking appropriate steps as needed to continue servicing your financial needs during this crisis.
Recognizing that many clients have specific questions or needs, our teams are ready to help — and we thank you, in advance, for your patience while we respond to a higher—than—normal volume of inquiries.
---
Communication by mail

Please refrain from submitting correspondence or checks to your local office. If you need to send documents to your financial representative or advisor, please use email or electronic funds transmittals (EFTs). Contact your representative for assistance with setting up an EFT. In the event that you are unable to send materials by email or electronically, please use the mailing address below.
For non–investment materials:
Please send all correspondence, with the exception of investment checks made payable to Pershing, to Northwestern Mutual headquarters:
Northwestern Mutual
P.O. Box 2958
Milwaukee WI 53201
For investment materials:
Investment related checks can be sent directly to Pershing. Always include the Pershing account number, found on this statement, on the face of each check and any supporting documents:
Non–Retirement Checks — Regular Mail
Pershing LLC
P.O Box 382121
Pittsburgh, PA 15250-8121
Non–Retirement Checks — Express/Tracked Mail
Pershing LLC
Attn: 382121
500 Ross Street 154–190455
Pittsburgh, PA 15262–190001
Retirement Account Contributions — Regular & Express/Tracked Mail
Pershing LLC
400 South Hope Street Suite 500
Los Angeles, CA 90071
Rollover/IRA Contribution Checks — Regular Mail
Pershing LLC
P.O Box 382084
Pittsburgh, PA 15250–8084
Rollover Checks — Express/Tracked Mail
Pershing LLC
Attn: 382084
500 Ross Street 154–0455
Pittsburgh, PA 15262–0001
Our Expert Perspective
We know things are changing rapidly. Our financial professionals are here for you and our experts are monitoring the situation closely. If you'd like to learn more, we've collected the most recent thinking in our Life and Money section.
4 Key Things to Know About the Coronavirus Stimulus Bill
March 26, 2020
To bolster the economy and help Americans impacted by the coronavirus, Congress is working on an historically large relief plan. Here are 4 key things to know about the coronavirus stimulus bill.
Read more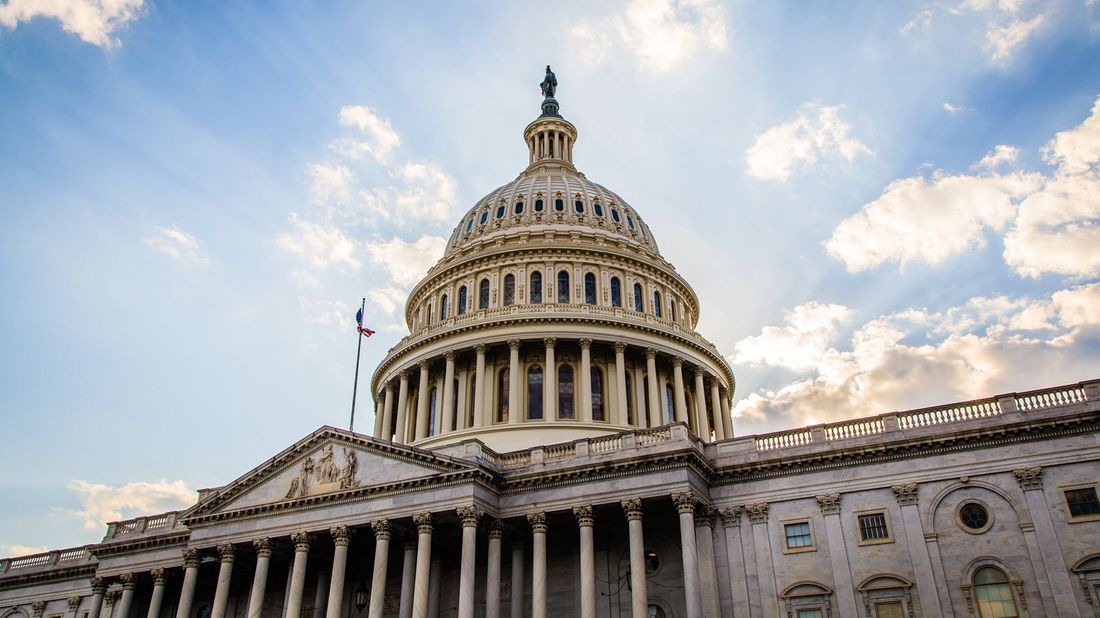 1Northwestern Mutual continues to have the highest financial strength ratings awarded to any U.S. life insurer by all four of the major rating agencies: A.M. Best Company, A++ (highest), May 2019; Fitch Ratings, AAA (highest), October 2019; Moody's Investors Service, Aaa (highest), September 2019; S&P Global Ratings, AA+ (second highest), December 2019. Third‐party ratings are subject to change. Ratings are for The Northwestern Mutual Life Insurance Company and Northwestern Long Term Care Insurance Company.
2This accommodation will be available for those policies entering the grace period on or before June 1, 2020.