Your Financial Security is our Top Priority
As our country continues to navigate and respond to the coronavirus, we wanted to share how we are approaching it here at Northwestern Mutual.
Northwestern Mutual financial stability statement
We want to assure you that Northwestern Mutual is prepared for whatever comes our way, and we're here for you no matter what. Our advisors are ready to answer any questions you have and are equipped with tools like virtual meetings and secure document sharing. If you don't already have an advisor, we can help you get matched with one.
While many things are in question, our financial stability is not one of them. We have the highest financial strength ratings of any life insurer from all major rating agencies,1 allowing us to face volatility with confidence. For over 160 years, we've stood strong through everything. After all, this is what we plan for.
We know that this is a difficult time for many people, and we're here to help. We are extending your insurance premium grace period to 90 days after its due date, without the risk of losing your coverage. Any valid claims made during this grace period will be paid as provided by your policy. This is available for those policies entering the grace period between March 1, 2020 to July 1, 2020.
If you can't pay all past due premiums before the end of the 90-day grace period, call your financial advisor to discuss your options. You can also call Northwestern Mutual at 800-388-8123.
Online account access
See your information, review product details, securely share documents with your financial professional, and pay premiums.
Register your account
Have your policy or account number handy, as well as your Social Security or Tax ID number.
Our expert perspective
Even as a lot is changing in the world around us, our financial professionals are here for you through it all. Our financial experts are monitoring the situation closely as events unfold, and we're collecting the most recent thinking in Life and Money to keep you up to date.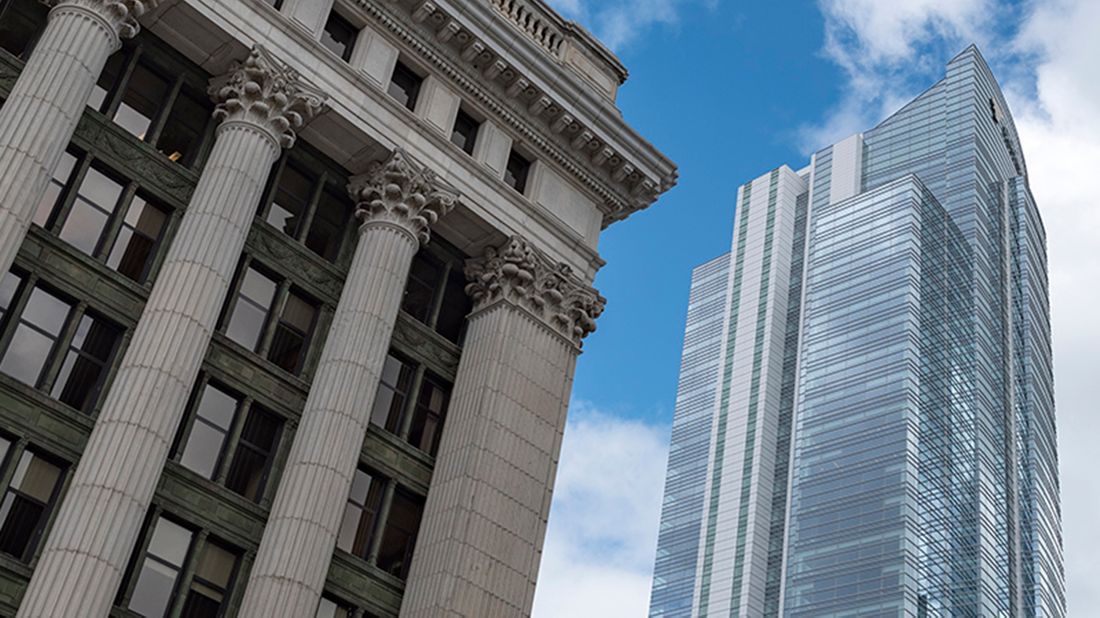 How we're supporting our clients, communities, and employees
These are unprecedented times. As our country continues to navigate and respond to the coronavirus, it's a time of questions—what will happen next, how life will change in the coming days and weeks, what's in store for the economy, and more.
Our Expert Perspective Supporting Articles
Financial strength you can count on
financial strength rating
of our policyowners stay with us year over year.
ranked life insurance provider client satisfaction
Please contact your financial representative with any questions, service requests or confirmation of office closures. If you are unable to reach our local office and require immediate assistance, please call 800-388-8123 Monday–Friday, 7am–6pm CT for policy owner services, trading or other investment-related inquiries, and we will be able to assist you. As the spread of COVID–19 continues to impact and disrupt daily life, know that we are concerned about the health and public safety impact to your well-being and financial affairs. Be assured that Northwestern Mutual is diligently prepared for this situation and is taking appropriate steps as needed to continue servicing your financial needs during this crisis.
How to send correspondence
Please refrain from sending mail correspondence or checks to your local office. If you need to send documents to your advisor, please use email and electronic funds transmittals (ETFs). Your financial representative can help you set up an ETF. In case you are unable to send materials electronically, please use the mailing addresses below.
For non-investment materials
Please send all correspondence, with the exception of investment checks, to Northwestern Mutual headquarters:
Northwestern Mutual
P.O. Box 2958
Milwaukee
,
WI
53201
For investment materials
Investment related checks can be sent directly to Pershing. Always include the Pershing account number (found on your statement) on the face of each check and any supporting documents:
Non-Retirement Checks – Regular Mail
Pershing LLC
P.O. Box 382121
Pittsburgh
,
PA
15250–8121
Non-Retirement Checks – Express/Tracked Mail
Pershing LLC
Attn: 382121
500 Ross Street 154–0455
Pittsburgh
,
PA
15262–0001
Rollover Checks – Express/Tracked Mail
Pershing LLC
Attn: 382084
500 Ross Street 154–0455
Pittsburgh
,
PA
15262–0001
Rollover/IRA Contribution Checks – Regular Mail
Pershing LLC
P.O. Box 382084
Pittsburgh
,
PA
15250–8084
Recognizing that many clients have specific questions or needs, our teams are ready to help—and we thank you, in advance, for your patience while we respond to a higher-than-normal volume of inquiries.