12 Online Side Jobs to Help You Earn Extra Money
---
Jacqueline DeMarco
Aug 19, 2020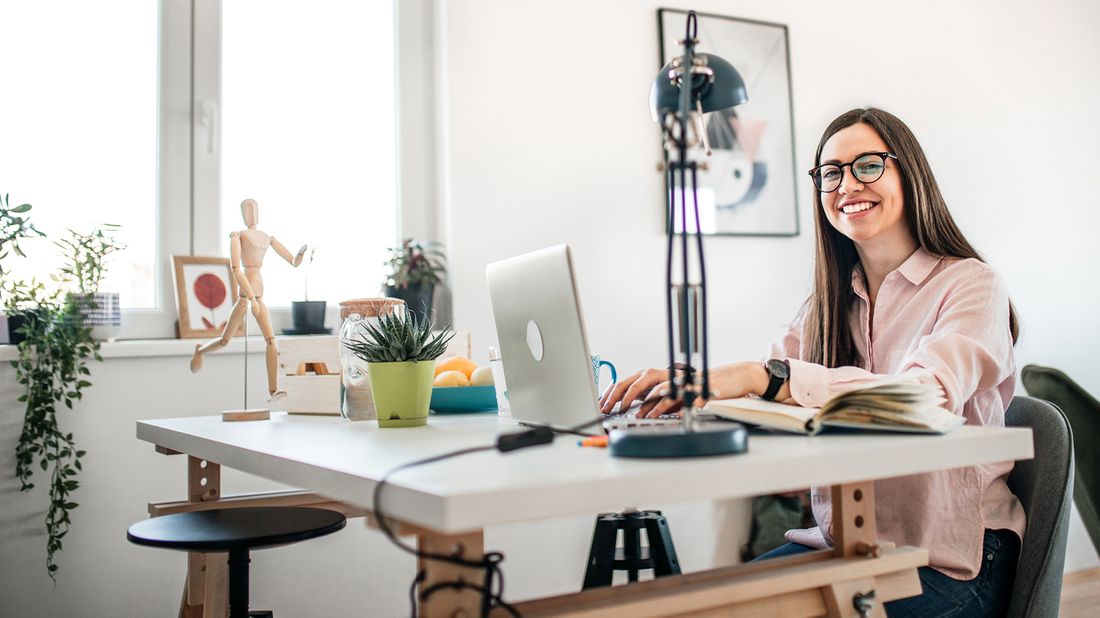 In the age of social distancing and remote work, finding a side job has largely been limited to tasks you can do from home. The good news is that, just the way many full-time jobs have had to adjust to a virtual environment, so have many of your typical side gigs.
"The idea of side hustling isn't new, but technology has made it easier and simpler to get started," says Lola Salvador Akinwunmi, a career rebrand strategist and founder of LolaSal, a digital platform that helps women find part-time career opportunities. "In some cases you can successfully transition a side hustle to being your main source of income."
So if you're the type who always likes to have a side hustle, or if you're in between jobs and looking for ways to make money until your next full-time gig,  we've compiled a list of 12 ideas, all of which can be done remotely.
Customer support: Many customer-support roles are needed at off hours, which can make it an ideal side job if you already work 9 to 5. You can search for these roles directly on the career section of a company's website or look on job boards like LinkedIn and Monster.

Etsy shop owner: If you have a passion for crafting or have an array of antiques to offer, Etsy may be the digital marketplace for you. If you're looking to keep things manageable, consider making custom products, like one-of-a-kind jewelry pieces, which you can create and ship from your home on your schedule.

Fitness instructor: Many people like to take workout classes outside of typical work hours or during the weekend, which makes virtual fitness instruction a pretty flexible side job. 

Consider joining an existing gym's roster of instructors, or checking out sites like Pretzel Kids, where you can become certified to teach yoga to kids.

Freelance writer: For many people, freelance writing is a full-time career. But you can turn it into a side hustle by scaling your workload and taking on a few content projects a month. This might be writing articles for a publication or crafting product descriptions for a small brand.

Graphic designer: If you have design skills, put them to good use by creating logos, business cards or stationary templates for small businesses. You might even consider offering branding packages to help clients bring their brand's vision to life.

Proofreader: Good proofreading is crucial for the endless amount of copy that appears on both print and digital business materials. If you have limited hours, look for clients who are able to give you work ahead of time, rather than same-day deadlines.

Social media manager: If you have social media savviness, consider offering your services to small businesses who aren't ready to hire a full-time social media manager. Show off your ability to connect with followers by politely responding to comments and messages, mastering the perfect time of day to post and creating unique and engaging content.

Survey taker: Filling out surveys can be a stress-free way to earn some extra money. The surveys are usually fairly quick (and mindless) to complete, and sites like Survey Junkie, SurveySavvy or Swagbucks can help you get started.

Tutor: If you're well-versed in a certain subject, virtual tutoring is more feasible than ever thanks to screensharing. Plus, it allows you to connect with students around the world. You can join an existing service that hires tutors or offer your services independently for added flexibility.

Transcriber: If you're a good listener, can type and want flexible hours, transcribing can be a good fit. Check out services like Transcribe, Athreon, and Scribie to get started.

User tester: Web developers who are looking to fine-tune their apps or websites will sometimes hire testers on sites like UserTesting and Userlytics. So if you don't mind appearing on camera (you'll typically have to record yourself), providing feedback on your experience can be an easy (and helpful) way to earn a little extra money.

Virtual assistant: While any sort of assistant job will require attention-to-detail and organizational skills, if you have a particular skill set such as email marketing, bookkeeping or video editing, you can market yourself as someone who can help with both admin and skill-specific tasks. Facebook has numerous virtual assistant communities, so join a few groups that cater to small businesses to find potential opportunities.
FINDING YOUR NEXT CLIENT 
Once you've figured out what skills you can offer up through an online side job, Salvador Akinwunmi recommends you start by making sure your online presence is up to date. This might include refreshing your LinkedIn profile or creating a website or digital portfolio that highlights why someone would want to hire you. 
Also, take a look at industry-specific directories and job boards, which are a good place to apply for open positions and connect with potential clients. Consider posting on sites like Craigslist and Facebook Groups to help spread the word about what you can offer. 
Take the next step
Our advisors will help to answer your questions — and share knowledge you never knew you needed — to get you to your next goal, and the next.
Get started
Want more? Get financial tips, tools, and more with our monthly newsletter.