4 Unexpected Spring Break Trips Your Family Will Remember
---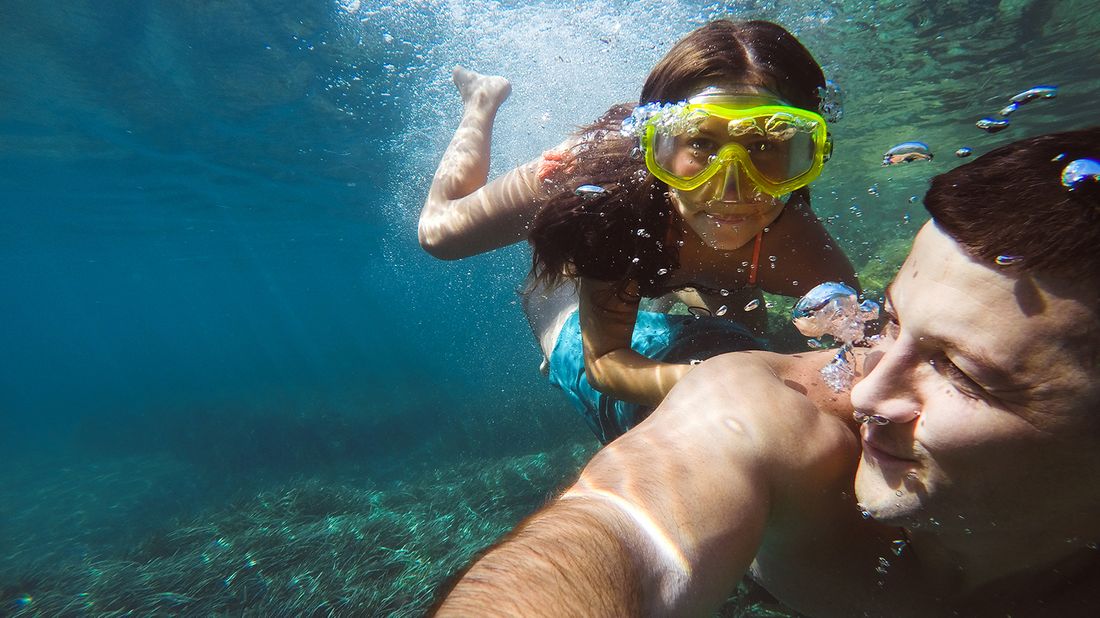 For many parents, spring break is synonymous with a trip to Disney World. But between the intense crowds and high prices, it just hasn't been on top of my family's wish list.  
We love getting away, and experiencing new places together is a priority for us. But it can be challenging to come up with ideas for the perfect vacation while accounting for costs and managing each family member's expectations, interests, ages and personality types. Fortunately, through lots of research and trial and error, we discovered a number of wonderful spring break alternatives that entertained our kiddos and created the lasting memories we were after.  
Here's a list of our favorite unexpected gems that you can visit, depending on how long you want to spend away, along with our family's tips on what to do there. 
Nosara, Costa Rica
Located on the Nicoya Peninsula, Nosara offers kayaking, horseback riding, bird watching, hiking, zip lining and, of course, lying on the beach. Just two and a half hours from the Liberia airport — a direct flight from many U.S. cities — Nosara feels like a small town that has tourism down to a science. 
Insider tips: Tour operators offer everything from ATV rides to sunset cruises. We saw waterfalls and nesting turtles and went snorkeling on our customized tour with Monkey Quads. Older kids in our group had a blast paddle-boarding with Experience Nosara. Our favorite authentic dinner spot was Rancho Tico. 
No need to rent a car while there — shuttle services are available from the Liberia airport to Nosara. Home rentals, Airbnbs, hotels, restaurants and cafes abound, and many are walkable from the charming Playa Guiones. Taxis are easily accessible, too. 
National parks offer endless activities for all ages, but deciding which to visit is overwhelming.
Bryce Canyon and Zion National Parks
National parks offer endless activities for all ages, but deciding which to visit is overwhelming. Our two favorites are Bryce Canyon and Zion, just under two hours apart. Visiting in April means fewer crowds, but you'll want to bundle up.  
Bryce Canyon is famous for its hoodoos: unique rock formations that create a dramatic landscape. We attended a ranger-led Hoodoo Geology Talk (30 minutes) and a one-hour Rim Walk before exploring on our own.  
Zion is smaller but equally spectacular. We took the ranger-led two-mile hike that happens every morning at 8 along the Watchman Trail, which gave us a lay of the land and its wildlife.  
Insider tips: Fly into Salt Lake City to visit Bryce Canyon first, or through Las Vegas to prioritize Zion. Both offer accommodations right inside the park, but reservations are required months in advance. Staying inside the parks is ideal but can be pricey. There are also basic hotels and motels near park gates — many with swimming pools.  
Our favorite hike at Bryce is the Navajo to Queens Garden loop, which goes down into Bryce Canyon. Ruby's Inn at Bryce has an awesome indoor pool and a laundry room.  
Kolob Canyon at Zion is also not to be missed. Red Canyon between Bryce and Zion is lovely spot to break up the trip. (Note: The visitor center is open only Friday through Monday until May.)  
Miami to the Florida Keys
By April, many of us are in desperate need of warmth. The cure: a week in Miami, Everglades National Park and the Keys archipelago.  
The 150-mile drive from Miami to Key West takes three hours. One can make several overnight stops along the way or explore the Keys from a home base — once on the Keys, most destinations are a short car ride away.  
Insider tips: Miami is a vibrant city with many cool sights and activities, and South Beach is a highlight. The Miami Children's Museum is a respite from the heat. Call Swoop Ride for an eco-friendly electric car service to take you around Miami for free. Ours took us to Mr. Bing's shaved ice cream shop.  
After two full days in Miami, we headed to the Everglades National Park for a day of exploration, best done via kayak.   
From there, we drove through the Keys, making stops along the way to take in the spectacular water and wildlife. Most sightseeing in the Keys involves swimming, boating, kayaking, biking, hiking and snorkeling (only requirement at most places is that your child can swim). Our favorites included the John Pennekamp Coral Reef State Park in Key Largo, where we joined a glass-bottom boat tour and learned about efforts to save the diminishing reefs, and Bahia Honda State Park on the southern side of the incredible Seven Mile Bridge.  
For an off-the-beaten path experience, try Robbies of Islamorada, where $4 gets you a bucket of bait to feed the massive Tarpon that swarm the docks. Join one of the educational programs at the Turtle Hospital in Marathon, where turtles are rescued and rehabilitated.  
No trip to the Keys is complete without a stop to Key West. The kids fell in love with the dozens of cats that roamed the Ernest Hemingway House (tours are free) and seeing the Old Town Key West by trolley. 
Gettysburg, Pennsylvania 
If a week away doesn't fit your schedule or budget, one of our unexpected favorites for a long weekend is Gettysburg, home of the Gettysburg National Military Park. The park and museum will fascinate visitors of all ages (even young children) because what they do best is make history fun and accessible, from ranger-led walks to horseback riding. 
Insider tips: Plan your visit to the Military Park in advance. One excellent tour option is hiring a licensed guide to drive your car for a two-hour exploration of the battlefield for $75. These fill up fast. At the Visitor Center, spring for tickets that include a brief film about the Battle of Gettysburg, plus entrance into both the Museum and the Cyclorama Painting, which take about two hours total.  
Don't miss the free hour-long ranger-led walks each day on battle sites. Have a picnic lunch at Devil's Den, a rock formation just beneath Little Round Top. At the Shriver House Museum, outside of the Military Park, actors in period costume portray civilian life during the Civil War.  
If travel is one of your goals, a financial professional can help you see how it fits into your financial plan.
Take the next step
Our advisors will help to answer your questions — and share knowledge you never knew you needed — to get you to your next goal, and the next.
Get started