4 Ways to Keep Your Staff Employed While Reducing Costs
---
Cathie Ericson
Jun 08, 2020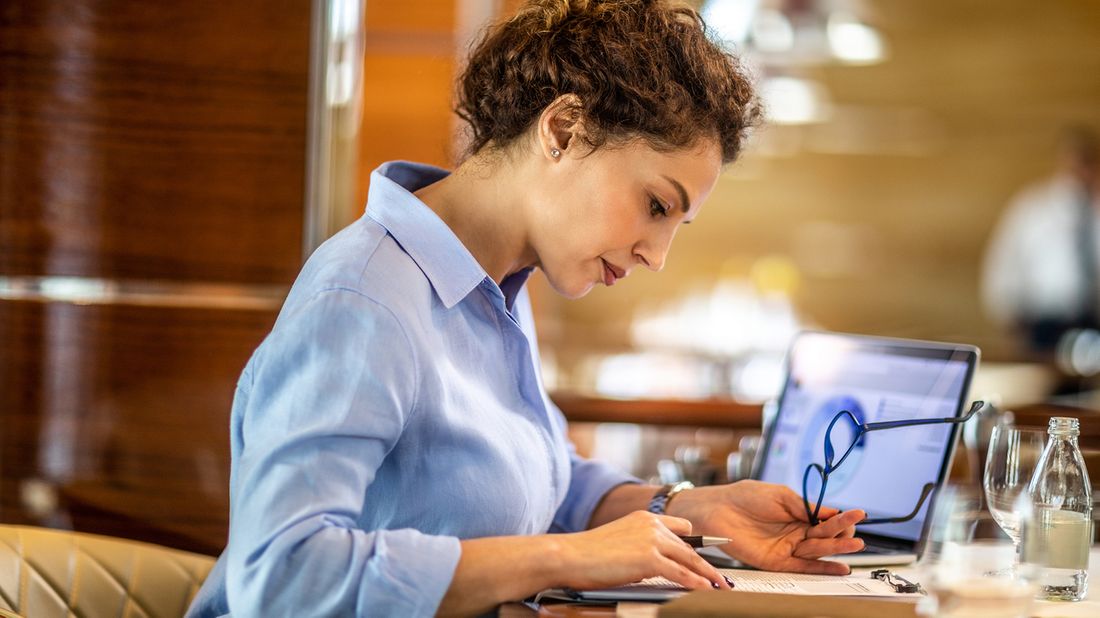 The headlines around rising unemployment figures reflect how businesses have been downsizing in response to the coronavirus crisis — one recent survey found that 31 percent of companies have laid off workers. But a layoff isn't the only option for business owners trying to address workforce challenges right now. Here are four alternatives to keep your staff employed while reducing costs. 
FURLOUGHS 
When an employee is furloughed, one of two things will occur: The employee will either take a temporary leave from work without pay or will work a reduced schedule, such as a four-day, 30-hour work week, with their pay adjusted accordingly. 

Furloughing employees can help reduce your payroll costs while your revenue is being impacted, but it also helps you bring team members back more easily once conditions improve because you're not cutting ties, says Deanna Baumgardner, president of HR consultancy Employers Advantage LLC. In most states, furloughed employees can still collect unemployment along with an additional $600 in weekly federal unemployment benefits as part of the recently passed stimulus bill. "Any loss of income means employees could be eligible for unemployment to fill the gap," Baumgardner says.

Furloughed employees typically get to keep their employee benefits, such as health insurance. This is still a cost you would have to cover, and keep in mind your employees may struggle to cover their contributions with a loss of income (if you're able to, you might consider letting a furloughed employee defer their contribution until they start working again). But about 27 million people have lost their employer-sponsored health insurance since the beginning of the pandemic, so this may be a key way to continue to support your workers even if you have to temporarily reduce their pay.

SALARY CUTS 
Cutting salaries can help provide immediate relief for your payroll obligations and may help you retain more of your team. If you choose to slash salaries across the board, it can also be a way to inject a sense of fairness into a necessary cost-cutting move.

However, don't lose sight of the damage it can do to morale and the challenges it can present to employees who are juggling tight budgets. So if you decide to reduce your employees' salaries, Baumgardner recommends you do everything you can to be transparent in your communication. "This is an easier pill to swallow if your team understands the 'why,' and that this is a short-term cut that will lead to a long-term benefit," she says.

Baumgardner has found that salary cuts are best received if they start at the top to truly show a "we're all in this together" mentality. Communicate as early as you can to give your employees time to adjust their personal budget.

WORK-SHARING PROGRAMS 
In work-sharing programs, also known as shared-work programs or short-time compensation (STC), employees work on a reduced schedule to account for a decrease in business activity and receive unemployment benefits for the hours they don't work. Today, 26 states offer these types of programs.

Work-sharing programs are often used when two or more employees have similar roles, but you can still use them even if that's not the case. In fact, this can be appealing to employees who are looking to up their skillsets or add some variety to their roles, Baumgardner says. Companies have used this type of arrangement for employees who sought schedule flexibility even before the coronavirus pandemic began.

However, know that these programs often don't cover benefits for part-time roles. If this is an issue and will be important for retention, consider revisiting the program details with your benefits broker and redesigning your plan to accommodate for fewer hours.

If you decide to go this route, Baumgardner recommends setting expectations and performance standards, along with a designated schedule for check-ins. This will allow you to reevaluate the arrangement every 30 or 60 days to ensure it's still working for all parties involved.

BENEFIT CUTS
Whether it's suspending a company match for a 401(k) plan, reducing medical offerings or cutting back on tuition reimbursement or gym memberships, benefits are being increasingly scrutinized when trimming costs becomes necessary.

That said, depending on how many employees you have and how generous your benefits program is, this strategy might not make as significant of a change to your cash flow, Baumgardner says. But when every penny counts, you may find extraneous aspects that are worth cutting back, especially if it will help lessen the impact to employee pay.

If you do decide to make a significant change, discuss all your options with your benefits provider. Then, work with them to announce the changes in a way that provides clarity about what employees can expect going forward.
Take the next step
Our advisors will help to answer your questions — and share knowledge you never knew you needed — to get you to your next goal, and the next.
Get started
Want more? Get financial tips, tools, and more with our monthly newsletter.