4 Ways to Use Your PTO During a Pandemic
---
Natasha Burton
Nov 05, 2020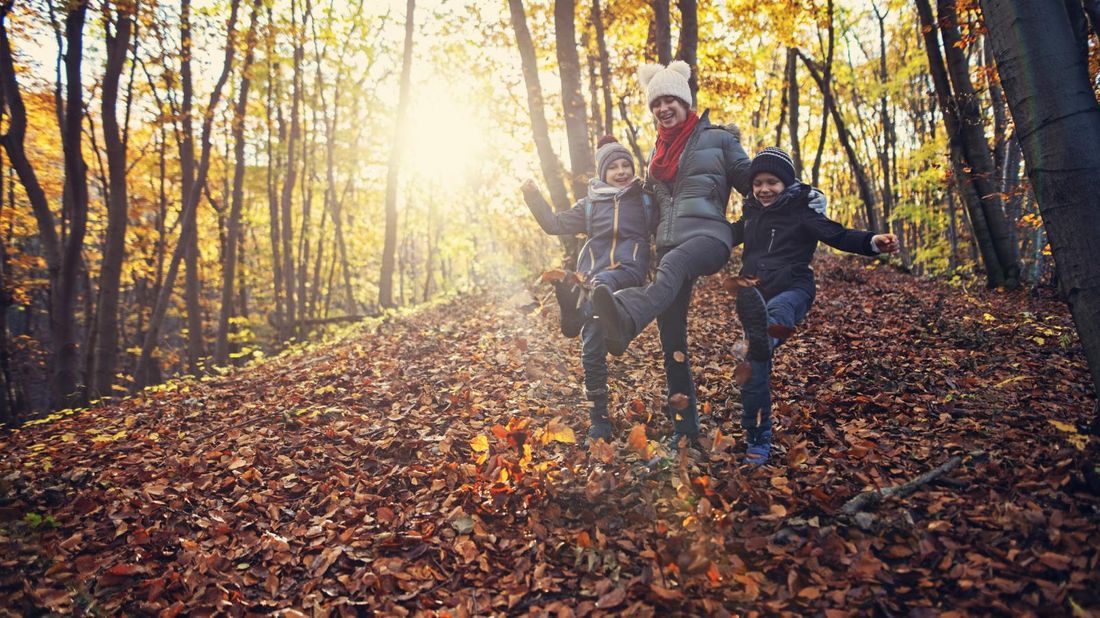 If your vacation plans were quashed by the coronavirus this year, you may be steadily racking up your paid time off. But it may be some time before you can reschedule your big trip, and you're probably in dire need of a mental break — even if that time is spent closer to home.
Even in normal times, Americans have never been good about taking vacations. But time off, particularly during a difficult year like this one, can go a long way toward minimizing burnout. Not only that, research has consistently shown that overworking actually hurts your work performance.
"Especially in a pandemic when everyone is working from home, there are no boundaries to when one should start and stop working," says therapist Amanda Levison of the Neurofeedback & Counseling Center in Harrisburg, Pennsylvania. "Someone who is overworking and feeling burned out can impact an entire household negatively."
Looking for inspiration for how to use your PTO in a pandemic? Here are a few ideas to help you recharge.
CELEBRATE BIRTHDAYS
For past birthdays, you might have looked forward to a party on the weekend or a nice dinner after hours. But why not take the day to celebrate your birthday or a loved one's without the stress of work?
"My 2-year-old turned 3 in September, so my husband and I both took it off so that we could spend the day with him," says Salt Lake City-based blogger and boutique owner Angela Burks. "It made it feel special from the rest of the days since he's used to us working throughout the week. I also threw a surprise party for him, even though it was just the three of us and my mom."
For her own upcoming birthday, Burks has planned a staycation with her husband while her mom babysits. "It will give me a break from 'mommy duties' since working at home and being with our son full-time is a lot to juggle," she says.
PLAN A DATE NIGHT
As a strategic marketing manager and dad to an 18-month-old, Richard Dedor can attest to the benefits of a break. He and his husband, who live in Urbandale, Iowa, took a Friday off together just to feel some normalcy.
"It's hard when you can't go on dates like you used to because that would require a babysitter," he says. "So we went to one of our favorite restaurants, which was basically empty in the middle of the day, and had food and a beverage and exhaled. It was so refreshing to be able to relax in a way we haven't in months."
Similarly, Nathan Rice of Maple Grove, Minnesota, has taken a day or two off each month for daytime dates with his wife. "We ate on outdoor patios, took long drives to areas we had not visited and took long outdoor walks," he says.
TAKE A NEARBY 'MICRO-CATION'
The latest travel trend to take off in recent years is the micro-cation, defined as trips of four days or less, because they are more budget-friendly, allow you to spread out your vacation days, and help reduce the anxiety over being out of the office for too long. And they could be the perfect way to give yourself a mental and physical break during a pandemic.
Toronto-based mental health expert Garret Gottlieb, creator of journaling app Think Smart Journal, took a camping micro-cation with friends. It was a perfect retreat for social distancing, as everyone slept in separate tents, played outdoor games like bocce and could maintain safe distances from each other around the campfire. "We took a boat out in Algonquin Park to a private site on a small lake, set up lights, speakers and tents, and had a blast," he says.
TAKE CARE OF PERSONAL BUSINESS
If you have some personal tasks you've been trying to finish to no avail, consider using a few PTO days to complete them without the stress of work.
When her family closed on a new house in May, Boston resident Marie Buharin of career site Modernesse took off a few days for the move. "In a typical year, I would have minimized the amount of PTO I used to move so that I could use it for a vacation instead," she says. "But that would have made the move more stressful. Instead, I had a relatively stress-free move and plenty of time to pack and unpack."
The pandemic has also inspired a lot of families to declutter their homes. What was once a weekend activity could be worth spending some PTO on because it can contribute to your peace of mind.
"Since we spend a lot of time in our home's public spaces, seeing clutter is stressful," says Denise B. Lee, founder of Clear Spaces, a professional organizing and coaching service. "Tackling those areas can feel very empowering."
Take the next step
Our advisors will help to answer your questions — and share knowledge you never knew you needed — to get you to your next goal, and the next.
Get started
Want more? Get financial tips, tools, and more with our monthly newsletter.