5 Boat Costs to Keep in Mind Before You Buy One
---
Cathie Ericson
Aug 20, 2021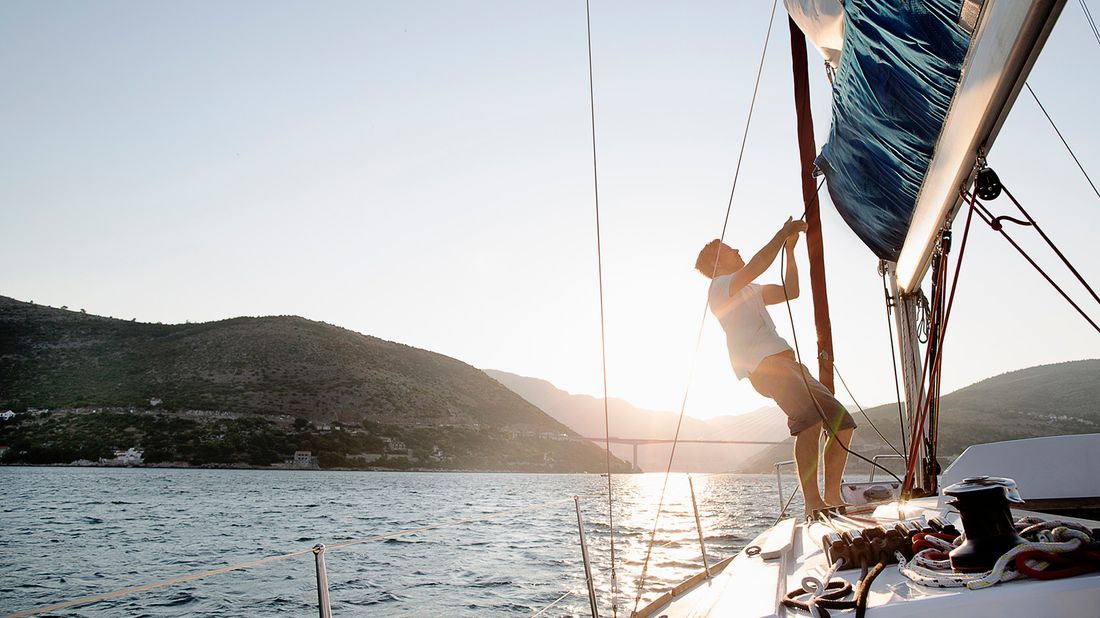 Summer may be the peak season to enjoy being out on a boat, but if you're thinking of purchasing one, fall may actually be the better time — manufacturers start offering discounts in September and October. 
After you've determined the type of watercraft you want and how much you can afford to spend, remember that the price of boat ownership extends beyond its initial purchase. Here are five boat costs you'll have to budget for before you buy one.  
ACCESSORIES 
To ensure you and your family get the most out of your boat, you'll need some additional equipment. Safety gear, including anchors, life jackets, fire extinguishers, paddles, horns and signal flares, should be prioritized. Check with your local waterway or the U.S. Coast Guard, which has a general list of requirements. 
Other items that accompany water sports, as well as lights and speakers, can make your boat experience even more enjoyable. Just remember that you don't need to purchase everything right away. "Aftermarket accessories are plentiful and available, but you don't need it all on day one," says Robert Newsome, senior vice president of operations at the National Marine Manufacturers Association. As you ease into boat ownership, consider purchasing a new gadget each season. 
FUEL 
As with any vehicle, a boat needs fuel, which you'll need to factor in as a recurring expense. While most boats use the same fuel as what you put in your car, you could end up paying a premium if you purchase it at the marina — something to keep in mind when deciding where to store your watercraft. 
Your level of activity will also be a factor in your fuel usage. If your goal is to speed around the open water all day, you're obviously going to burn through fuel much faster than if you keep your boat at a standstill while you picnic and swim. 
MAINTENANCE 
To keep your boat running smoothly year after year, you'll need to adequately maintain it all year long. While there are some tasks that can be done on your own, like keeping your boat clean and dry, others are best left to a trained marine technician, particularly if your watercraft is newer. Many modern boats have systems that are controlled by a computer and require a professional to troubleshoot. 
"For long-term reliability and enduring quality, it's vital to maintain the boat and engine as the manufacturer suggests," Newsome says. It's also important from a safety perspective. "You want someone looking over your system regularly to assess that everything is how it should be, such as the motor and fuel lines." 
STORAGE 
If you don't have the option of keeping your boat in your garage or driveway, you have three options for storage: 
In-water storage 

Dry outdoor storage (covered or uncovered) 

Dry indoor storage  
While cost is certainly a factor — outdoor storage is cheaper, whereas indoor coverage offers the most protection — you'll also want to consider how you plan to use your boat. For instance, while in-water storage is the priciest, it's often the most convenient, especially if you plan to go out on the same waterway and don't want to have to tow and launch your watercraft. "But if you're in a location where there are lakes everywhere and you want to regularly experience something new, you might want to keep it on the trailer," Newsome says.  
Expect to spend anywhere from $50 to $200 per square foot for indoor storage, and $20 to $50 per foot for outdoor storage, per season. 
INSURANCE AND LICENSING 
Boat insurance prices vary based on a number of factors, including the type of boat you have and its length, value and horsepower, among other things. But it can often be bundled with auto insurance for a better price. And while rules about boating licenses vary by state, you may need additional ones if you intend to use your vehicle for water sports or to tow inflatables. Check with your local waterway to ensure you have the proper certifications. 
Take the next step
Our advisors will help to answer your questions — and share knowledge you never knew you needed — to get you to your next goal, and the next.
Get started
Want more? Get financial tips, tools, and more with our monthly newsletter.