5 Mistakes to Avoid When Buying a House
---
Daniel Bortz
Mar 14, 2018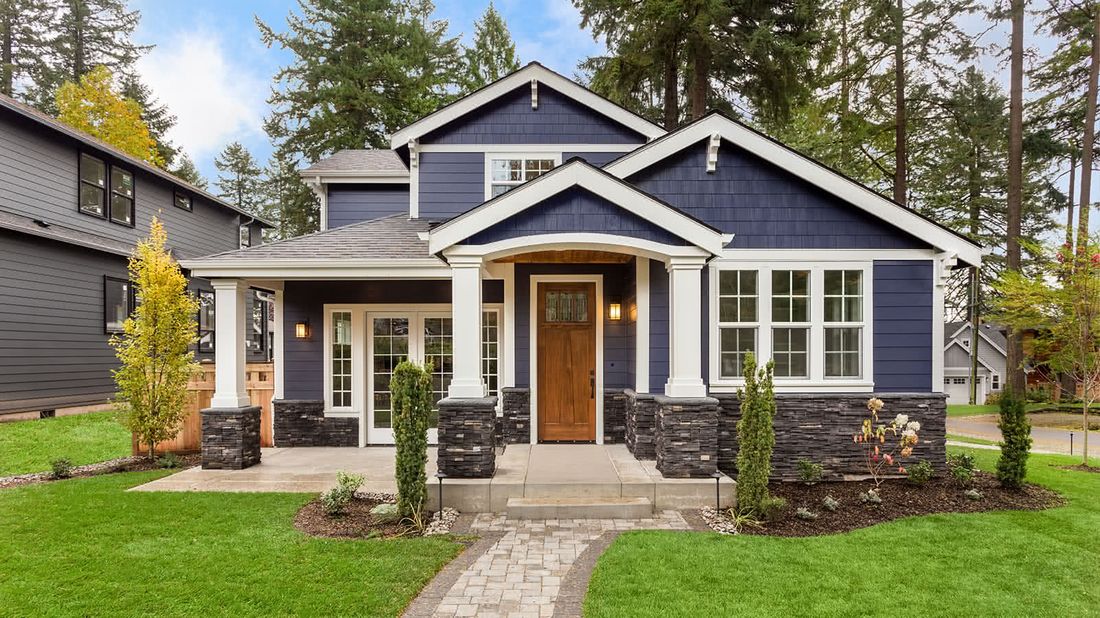 Anyone who's ever overpaid for a house, worked with a bad real estate agent or uncovered foundational issues during a home inspection of a seemingly "perfect" house will tell you: A lot can go wrong when buying a home.
Many homebuyers, even experienced ones, can make costly mistakes. So, whether you're purchasing your first home or your fifth, be aware of these mistakes to avoid when buying a house.
About one in five homebuyers said they regret their choice of mortgage lender.
INTERVIEWING ONLY ONE AGENT

With online property listings right at your fingertips, you have unfettered access to homes for sale. While you should do a little online window-shopping on your own, you should have a real estate agent by your side before you start seeing homes in person. There's generally no upfront cost to use a buyer's agent, since the seller typically pays the commission for both the seller's agent and the buyer's agent. Plus, an experienced one can help you set realistic expectations, hone your search criteria and guide you along on the path to finding your dream home.

But don't stop at the first agent you find. About seven in 10 homebuyers made the mistake of interviewing only one agent, a recent National Association of Realtors report found. Meet with at least three agents before deciding who you'll partner with for this journey.

There are roughly 2 million active real estate agents nationwide, so how do you find the one that's right for you? Ask these questions when interviewing prospective agents:

How many years have you been in the business? The more experience agents have under their belt, the better they'll be at identifying and solving problems.
Do you work as a real estate agent full-time? Many agents practice real estate as a side job. You want someone who's squarely focused on helping people buy homes.
What neighborhoods do you specialize in? Eying a particular neighborhood? Make sure your agent has experience in that community.

NOT RESEARCHING YOUR FINANCING OPTIONS

Once you've found a real estate agent, your next step should be to meet with a mortgage lender to find out how much home you can afford. After all, you don't want to waste time looking at houses that are outside your price range. Your mission is to get a pre-approval letter — a written commitment from a lender for a certain loan amount that's generally conditional on a home appraisal and underwriting (two steps that happen after you sign a purchase agreement on a home).

Click here to find a financial advisor who can talk through how all the pieces of your financial plan fit together.

However, in a recent J.D. Power survey, about one in five homebuyers said they regret their choice of mortgage lender. Among those customers, 72 percent said they were pressured into choosing a particular mortgage product. So, do your due diligence by meeting with at least three lenders. To make sure you're getting an apples-to-apples comparison, obtain a Loan Estimate from each lender — a three-page document that outlines the loan amount, interest rate and other financial terms of the mortgage.

MAKING LOWBALL OFFERS IN A SELLER'S MARKET

Every homebuyer wants to score a deal but, alas, that's not always possible — especially in a market where demand exceeds supply. When there are more buyers looking to purchase homes than there are available homes on the market, multiple buyers are often competing for a single property. Welcome to a bidding war.

To compete in a seller's market, be prepared to offer full, or potentially even above list price, for a home. Another way to win a bidding war is to make a "clean offer" with as few contingencies as possible to reassure the seller that you'll reach closing. And tugging on the seller's heartstrings can pay off — writing a personal letter about why you love the home can give your offer an edge.

UNDER-BUDGETING FOR CLOSING COSTS

Mortgage lenders must provide borrowers with a Closing Disclosure, or CD, at least three days before settlement. This statement will show your final loan terms and closing costs. Although the seller is responsible for some closing costs, the buyer typically shoulders the lion's share. Closing costs can vary widely depending on where you live, but generally will be 2 to 4 percent of the home's purchase price. So, on a $200,000 home, you can expect to pay somewhere between $4,000 to $8,000 in closing costs.

The good news is your mortgage lender can give you a rough estimate of your closing costs once a seller accepts your offer on a home — enabling you to budget accordingly in the four- to six-week interim between acceptance and closing.

SABOTAGING YOUR CREDIT WHILE YOU'RE UNDER CONTRACT

Your lender's underwriter will re-evaluate your credit shortly before closing to make sure your finances haven't changed since you were pre-approved. That means taking on new debt or opening new credit accounts while you're under contract on a home can raise your interest rate — or even get your mortgage application rejected.

Wait until after you sign the final paperwork and get the keys to your new home before you make any large purchases on credit or apply for a new type of loan.
Take the next step
Our advisors will help to answer your questions — and share knowledge you never knew you needed — to get you to your next goal, and the next.
Get started
Want more? Get financial tips, tools, and more with our monthly newsletter.