5 Questions to Ask Yourself Before You Downsize Your Home
---
Daniel Bortz
May 20, 2019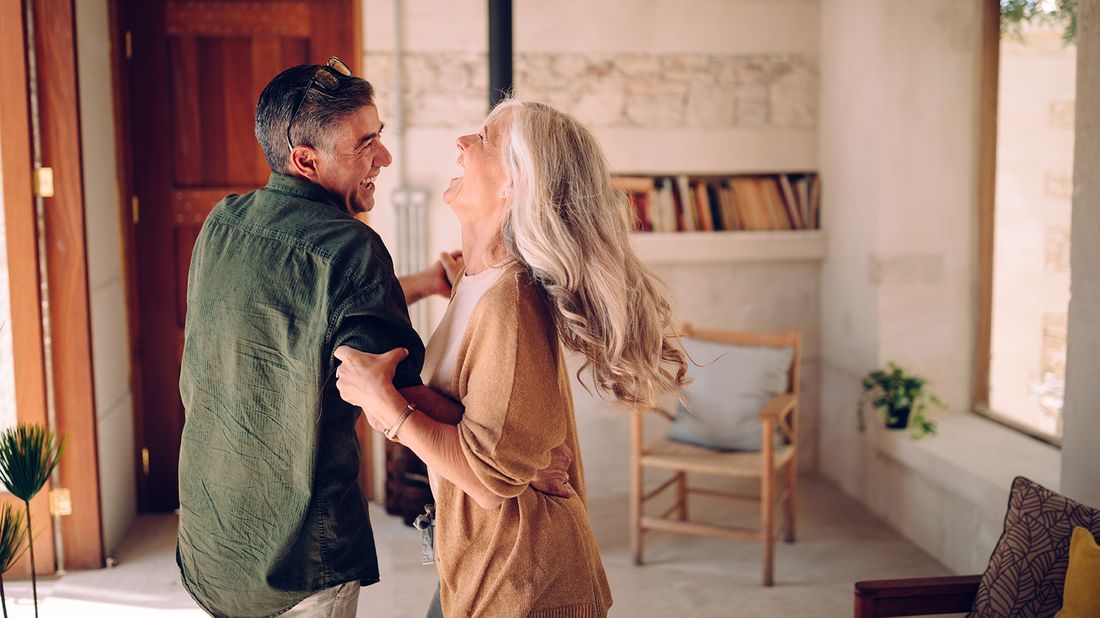 Should I downsize? It's a natural question for many people approaching or beginning retirement — and it can be a difficult question to answer. 
A move is a move, even if it's into a smaller space, so you want to be sure you're prepared for both the lifestyle as well as the financial change. Here are five questions worth asking yourself to evaluate whether you're ready to downsize your home. 
Can I part with my things?
Downsizing requires paring down your possessions, which can be a nightmare for some homeowners, says Sarah Findel, a real estate agent and founder of The Lifestyle Group in Colts Neck, New Jersey. For other people, though, getting rid of old stuff that you won't miss (your adult son's once-beloved Lego set, for example) can be a huge relief.  
Whether you want to declutter your current space or to prepare for a move, there are a number of companies, such as Everything But the House, that will come to your home and help you decide what items you're ready to sell, donate or throw out. Or, if you're simply not ready to sell or donate your personal effects, you could still downsize by putting some of your belongings in storage. 
Can I continue doing home maintenance and repairs?
Routine home maintenance tasks, like mowing the lawn or clearing snow from the driveway, can become more difficult as you age. "Sometimes you have to face reality, and you have to be honest with yourself when assessing your physical stamina," says Linda Sanderfoot, a real estate agent at Coldwell Banker in Neenah, Wisconsin. 
Ready to take the next step? A financial advisor can show you how all the pieces of your financial plan fit together.
Downsizing to a smaller house, then, would reduce how much home maintenance work you have to do yourself, or it can cut down the cost of paying for housework services. If you no longer can or want to handle physical housework altogether, moving to a community or building where property maintenance is taken care of for you may be a good decision.  
Can I grow old in my home?
A survey from the National Conference of State Legislatures and the AARP Public Policy Institute found that nearly 90 percent of people over age 65 want to stay in their home for as long as possible. However, growing old in your home — a process often referred to as "aging in place" — may be difficult depending on your house's layout. Climbing stairs, for instance, can become more challenging as you get older. So, if your house doesn't have an accessible master bedroom and bathroom on the first floor, moving to a home that does might be a smart move down the road. 
Clinging onto your house simply because it's spacious or because you love having a ton of storage isn't always reason enough to stay.
Can I afford to sell my house? 
Many people, even folks who have owned and sold several homes before, underestimate the cost of selling a house, Sanderfoot says. Covering your real estate agent's and the buyer's agent's commission can cost up to 6 percent of your home's sale price. On a $200,000 home, that means forking over as much as $12,000 at closing.  
Selling your house might also require you to shell out a decent sum of money to pay for repairs and home staging, says Katie Wethman, a Washington, D.C.-based real estate agent and founder of the Wethman Group. "Most homebuyers are looking for a home that's move-in ready that looks like it's been featured on HGTV," Wethman says. "So, if you've owned your house for a while, which is often the case for older homeowners, you might have to dig into your bank account to get your home ready to sell if you want to get top dollar for it." 
The cost of professional home staging services run between $433 and $909, according to ImproveNet, but expenses can vary significantly depending on the size of your house and how many rooms you're staging. The upshot? About half of sellers' agents said staging a home increased its dollar value by up to 10 percent, according to a National Association of Realtors report. 
Am I really utilizing my extra space? 
Downsizing entails losing some of the perks of living in a larger house. For instance, if you love hosting barbecues in your backyard, moving from a house with a large outdoor space into a condo could mean no longer flipping burgers on July 4th. But clinging onto your house simply because it's spacious or because you love having a ton of storage isn't always reason enough to stay.  
There's a good chance you're not using all that extra space in your house anyway. Nancy Newquist-Nolan, a real estate agent with Berkshire Hathaway in Santa Barbara, California, recommends prospective home sellers walk through room by room and ask themselves: "When's the last time I spent time in this room?" If a lot of areas are left unused, it may be a good time to pack up and move to a smaller home, where you can fully utilize your space in a way that suits the lifestyle you envision growing into. 
Take the next step
Our advisors will help to answer your questions — and share knowledge you never knew you needed — to get you to your next goal, and the next.
Get started
Want more? Get financial tips, tools, and more with our monthly newsletter.