Renée Ruggeri
Jan 06, 2022
5 Ways to Improve Your Finances in January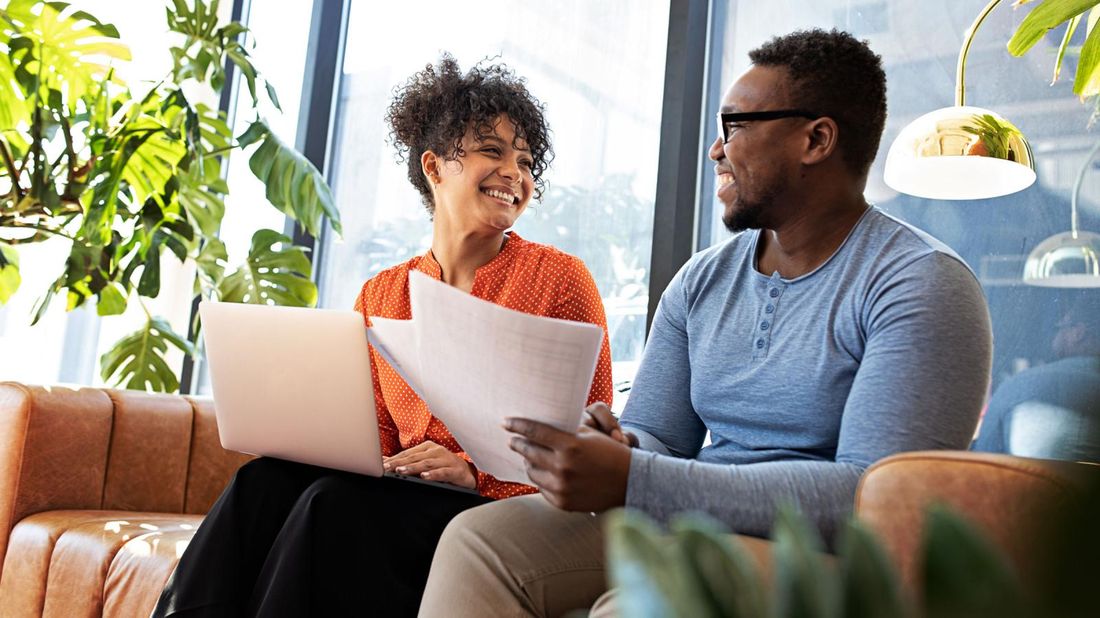 The ball has dropped, the champagne toasts are behind us and now it's time to dive into 2022. Most of us are setting goals for the new year. And since financial goals tend to be near the top, we're going to get right back to our monthly financial checklist to help you achieve them one step at a time. Here are five ways to improve your finances in January. 
Start your tax prep 
While you technically have until April 15 to file your taxes, getting a jump on this annual task can pay off in a number of ways. Start things off by making an appointment with your tax preparer. Not only will you have your pick of time slots, but having a date on the calendar will encourage you to start gathering your documents (W-2 and 1099 forms as they arrive and any receipts you'll need to get deductions). It will also give you a push to review the latest tax bracket changes for 2022 and prepare any questions you might have for your tax pro. 
Revisit your 2022 financial plan 
What better time to review your financial plan to ensure it aligns with your goals than the start of the new year? While your financial situation is unique to you, everyone can benefit from some level of planning, whether you're in your 20s or 60s. 
A financial plan can help with a number of things, including how to save and invest for future goals, manage your debt and protect your finances. If you're starting from scratch and are wondering what's in a financial plan, this quiz can help. Once you have a plan in place, you can focus on some more concrete money tasks, such as creating a budget or checking on your credit report — this checklist of financial to-do's can get you started. 
Consider an IRA 
If one of your goals this year is to invest and/or save more for retirement, an individual retirement account (IRA) is a great way to accomplish both.  
There are two types of IRAs to know: With a traditional IRA, contributions are made pre-tax. When you're ready to withdraw the money in retirement, you'll have to pay taxes on it. A Roth IRA is funded with after-tax dollars, but you'll typically get to withdraw it tax-free come retirement. While there's no one answer to how much you should contribute to an IRA, know that you can save up to $6,000 ($7,000 if you're 50 or older) for the 2022 tax year from now until April 15, 2023. And if you didn't max out your 2021 contribution, you have until Tax Day to do so.
Take stock of your credit cards 
New year, new credit card? With overall debt levels on the decline, nearly 27 percent of U.S. consumers applied for a card last year. While the perks of a new credit card can be lucrative — think sign-up bonuses or a 0 percent introductory rate — you'll want to make sure having another credit card is in line with your spending and savings goals before opening a new account. 
Map out your career goals 
In addition to being financially motivated, your 2022 aspirations might also be career related.  Whether that means getting ahead in your current role or changing jobs all together, this annual career checklist has tips for each month to help you snag that promotion or secure your dream job. 
Take the next step
Our advisors will help to answer your questions — and share knowledge you never knew you needed — to get you to your next goal, and the next.
Get started