6 Ways to Feel Less Stressed About Your Finances
---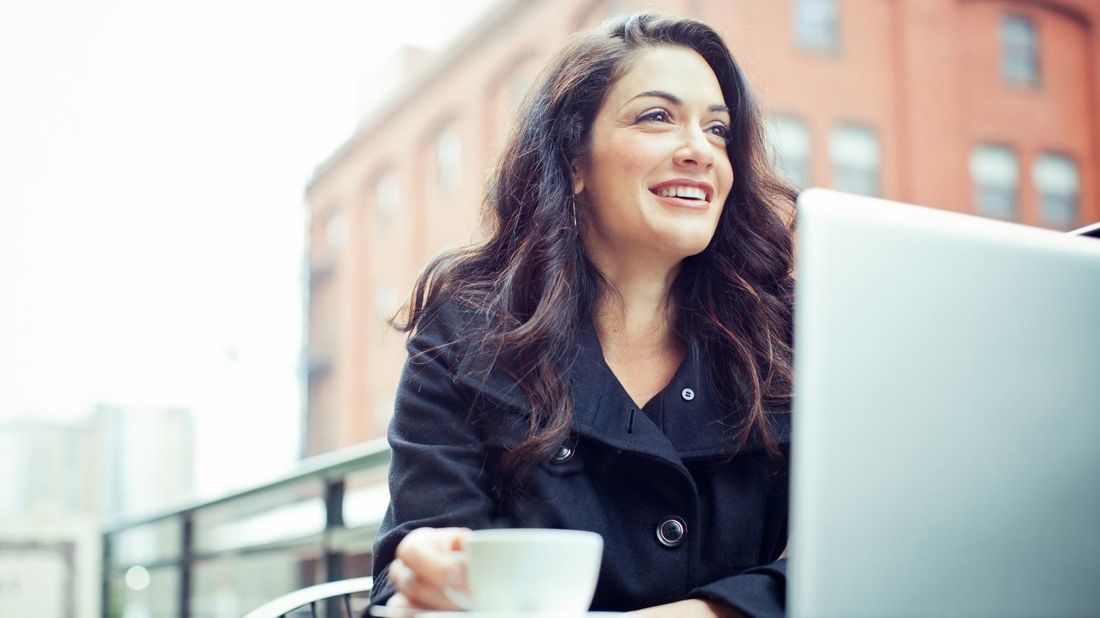 When you think about money, how does it make you feel? If you're like most Americans, the answer is probably closer to "stressed out" than "elated": 54 percent of people say thinking about their finances makes them feel anxious, according to our 2018 Planning & Progress study.
The good news is that it's likely your stress has less to do with your actual financial situation and more to do with how confident you feel about managing your money: Almost 9 in 10 people say that nothing makes them feel happier and more confident than knowing their finances are in order. With that said, these six tips can help you take the reins on your money — and feel less stressed about your finances.
1. Focus on the goals that are most important to you
Sure, there are probably a hundred things that you'd like to do with your money, but trying to juggle all of them can feel overwhelming.
Rather than feel like you're not making progress on anything because you're focused on everything, consider narrowing your attention down to your most important goals — while balancing what makes you happy today with what will make you feel secure in the future.
For instance, if you've been dying to upgrade your car but are in dire need of a week in the Caribbean, then it might make sense to squeeze a few more miles out of your wheels so you can take a much-needed getaway. Or if the stress over not saving enough for retirement keeps you up at night, then it might be time to up your retirement contributions, even if it's just by 1 percent.
Thinking about your financial goals should make you feel happy, not anxious. Focusing on a few that spark the most joy can make you all the more motivated to achieve them.
2. Break down your goals into bite-sized steps
What feels less overwhelming: Knowing that you'd need to save $5,000 to turn your spare room into a home theater, or knowing that setting aside $417 a month means you'll have a new place this time next year to spend quality time with your family and neighbors?
That's the beauty of breaking down your goals — it makes them feel more attainable and helps you figure out exactly what you need to do to reach them. Whether you're trying to save for a family reunion trip or finish paying off debt, knowing the smaller steps you have to take to get there can help that larger number feel more manageable.
3. Automate savings and bills
Now that you're focused on your favorite goals and have broken them down, it's time to give yourself some extra help to reach them. The easiest way? Automate. Set up an automatic transfer from your checking to a high-yield savings account for whatever amount you're trying to save each month. That way you won't use up that money before you have a chance to set it aside, and you're letting it grow with the help of compound interest.
Ready to take the next step? A financial advisor can show you how all the pieces of your financial plan fit together.
Same goes with paying off debt. If you've been chipping away at a credit card balance, figure out the timeline by which you want to pay it off, and then automate a set payment amount to put toward that figure each month (just make sure you're not undoing your progress by adding to your balance).
Sure, you don't want to set and forget everything about your finances — but for the big goals that require tiny steps to meet, automation can help you get there with less stress. Check out these other tips to make saving easier, too.
4. Protect yourself
Part of feeling secure about your money includes knowing that you and your family are protected and prepared for a financial emergency. Here's what you can do to help give you that extra peace of mind.
Build an emergency fund. For most people, having six months of expenses in an emergency savings account should be enough to make sure you're covered in the event a bum transmission or job loss throws your budget off balance. Here's how to start one.
Get the right insurance coverage. Hopefully you have auto and homeowners insurance (or renters insurance). But do you have disability insurance to protect your income in case illness or injury sidelines you for a while? Do you have the life insurance you need to cover your family's expenses, now and in the future?  Assess your current insurance coverage to see if it's enough — this calculator can help you get started.
Start an estate plan. Lots of people think putting together an estate plan is complicated or only for the super wealthy. Simply put, an estate plan is simply making sure that your wishes for your health, your kids and your assets are spelled out so that there's no confusion over what to do should something happen to you. Here are five important things that make up an estate plan.
5. Drown out the noise
Are you the type that gets nervous about your portfolio every time the financial headlines talk about stock market volatility? Do all those flash-sale notifications in your inbox tempt you to spend more than you'd like? If your constant connectivity is causing you money stress, it may be time to filter out the noise.
If you know you're investing with a long-term plan in mind, for instance, there's no need to watch your investments every time the headlines become alarmist. Simply check in once or twice a year and rebalance if you need to — set a calendar reminder if that helps. Or if you're an impulse online shopper, pare down your email alerts to only those brands you love the most.
The key here is to not get distracted from your most important priorities, even if that means you might have to keep some things out of sight, out of mind.
6. Get a financial plan
Guess what — if you've done any of the above, then you've already taken steps toward putting together a financial plan. A financial plan is your roadmap to achieving the goals you have for yourself, along with the steps you need to put in place to protect the life you're building. Once you have a plan in place you can stress less, knowing you've accounted for your financial priorities.
If you're not sure where to go from here, consider talking to a financial professional. He or she can help talk you through your priorities, work with you as they change — and help you feel happy knowing you're making progress on your goals.
Take the next step
Our advisors will help to answer your questions — and share knowledge you never knew you needed — to get you to your next goal, and the next.
Get started
Want more? Get financial tips, tools, and more with our monthly newsletter.