7 Year-End Financial Moves to Help You Start Fresh in 2021
---
Jacqueline DeMarco
Dec 11, 2020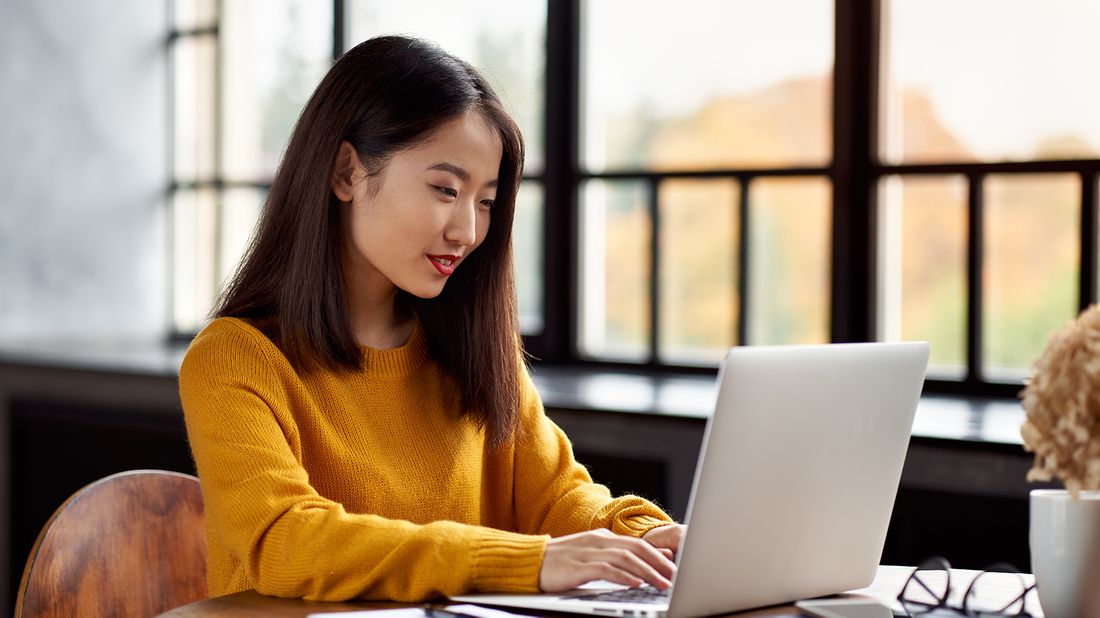 It was a year full of challenges and change, but the good news is that we're all more than ready to make a fresh start.
But before you get gung-ho on new resolutions, it's worth doing a little check-in with your finances to see where you stand. This past year was unprecedented in so many ways that it likely had a trickle-down effect on every part of your life, including your money.
These year-end financial moves can help you figure out where you might need to recalibrate so that you enter 2021 with your best foot forward, financially speaking.  
CHECK IN ON YOUR EMERGENCY FUND
Is your emergency fund padded with six months' worth of living expenses? If not, make this a priority, because an emergency fund can help you cover anything from a surprise medical bill to a loss of income without having to go into debt. If your emergency savings is not where you want it to be, figure out how much you can set aside each month to help it get there.

UP YOUR RETIREMENT SAVINGS
How's your 401(k) looking? Can you raise your contribution by 1 percent or more this year, or at least enough to qualify for your company match? If you're not taking advantage of your 401(k) match you're leaving retirement money on the table, so try to meet it if your employer offers one.  

MAKE ROOM FOR A SPLURGE
Your financial goals are important — but after a year as stressful as 2020, so is making sure you can work splurges into your budget. After all, you probably saved some extra money by not doing all the things you wanted to do this year, right? So whether that means saving for a future vacation or budgeting for a weekly fancy take-out night, pick splurges that are important to you and earmark some of your dollars for them.

MAKE A PLAN TO PAY DOWN DEBT
If you have credit card or loan balances that are weighing on you, start by writing down all the debts you have, including how much you owe, the minimum payments due and the interest rates they carry. Prioritize your payments and consider the different repayment strategies to help pay your balances down quicker. Debt doesn't disappear overnight, but having a plan to tackle it can help ease your mind as you head into the new year.

RETHINK YOUR BUDGET
You can't do all of the above unless you know what's coming in and going out each month. As you start to create a monthly budget for 2021, think about how your everyday budget may have been impacted this year. You may find places where you were able to cut costs, but also areas that you want to devote more dollars to because they're important to you. Your budget helps you balance living your life now with reaching your long-term goals, so don't be afraid to readjust as necessary.  

MAKE SURE YOU HAVE ENOUGH INSURANCE
One way to give yourself financial peace of mind is to consider your insurance needs. Disability insurance protects your income should you become sick or injured and can no longer work, and life insurance is essential to protecting your family's financial future. If you're not sure which types of policies are right for you and how much coverage you'll need — or if your coverage needs have changed because your financial situation has changed — a financial advisor can help walk you through your options.

UPDATE YOUR ESTATE PLAN
Estate plans aren't just for wealthy or elderly people. Everyone over the age of 18 should have an estate plan that includes important documents like your will, powers of attorney and letter of intent. If you have one in place, take time now to review it to see if it still reflects your wishes. If you don't have one, now's a good a time as any to get started. 
Take the next step
Our advisors will help to answer your questions — and share knowledge you never knew you needed — to get you to your next goal, and the next.
Get started
Want more? Get financial tips, tools, and more with our monthly newsletter.