Is Life Insurance Affordable?
---
Northwestern Mutual
Nov 11, 2021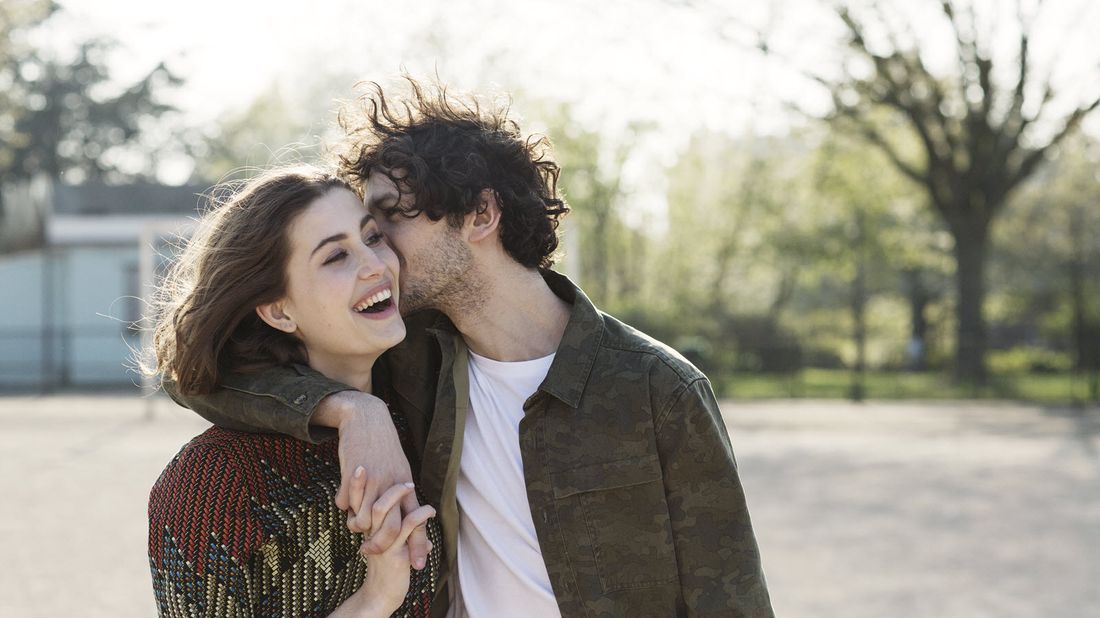 There are a number of misconceptions about life insurance. One is that it's not affordable. A 2021 study by the life insurance industry group LIMRA found that 44 percent of Millennials overestimate the cost of life insurance.
The reality is that if you have people who depend on you, life insurance is the most affordable way to be sure they'll have their financial needs taken care of if you unexpectedly die. And, life insurance policies can be tailored to fit your budget.
How do you plan your budget to afford life insurance?
If you're not sure whether you'll be able to afford life insurance, it may be worth taking a look at your budget to see how you're prioritizing spending. A good way to think about your budget is to break your spending into three categories:
Fixed expenses, which are recurring monthly costs like your mortgage, groceries, car payments and such. In general, fixed expenses should be about 60 percent of your budget

Goal contributions, which is money that you set aside for financial goals like retirement, college savings and things like life insurance. Goal contributions should be about 20 percent of your budget.

Discretionary spending is money that you use for fun things like going out or that splurge at the salon. This should be about 20 percent of your spending.
When you're young and starting out, term life insurance can be an affordable way to get a large death benefit to protect your loved ones. As your income grows, it may be a good idea to revisit your budget and add additional coverage. A good budget can help you prioritize the spending that's most important to you, which may include protecting your family with life insurance.
As your budget grows, you may find that a whole life insurance policy is a strong addition to your financial plan. With its lifelong death benefit in addition to a cash value component that you can access at any time during your life, whole life insurance can become one of the most flexible parts of your financial plan.
Is term life insurance more affordable than whole life insurance?
Term life insurance is more affordable than whole life insurance, because term life covers a specified term and has no cash value component. Whole life insurance does not expire and has a cash value that you can access, so the premiums are more expensive.
How to reduce the cost of your monthly insurance premium
There are steps you can take to make sure your life insurance premium is affordable, and you can choose the ones that work best for you.
Get life insurance while you're young
The best way to get an affordable life insurance policy is to get it when you're young. Premiums are based on your age and health, so locking in a low premium at a young age can help to ensure that your costs remain affordable. For example, a $500,000 20-year term life insurance policy might cost about $25 per month for a woman who gets her policy at age 25, and the same policy might cost $63 per month for an equally healthy woman who gets her policy at age 45.
Consider what you want cover with your life insurance
When you're getting life insurance, you'll need to consider what you want to cover. Do you want your family to be able to pay off the mortgage, to pay for some or all of college, or to cover living expenses for a period of time? If budget is a concern, you may start with a policy that covers some of your needs, and plan to add additional coverage later, when a rising income makes it more affordable. The Northwestern Mutual life insurance calculator can help you decide what level of coverage works best for you.
Determine whether you need term life or whole life insurance
When budget is a concern, a term life insurance policy can be the most affordable way to get a large death benefit. But as your income grows, you may want to consider adding whole life insurance. While the cost of whole life insurance is higher than term for the same death benefit, whole life insurance has two key benefits that can make it more valuable than a term policy.
First, whole life insurance is lifelong coverage as long a you pay required premiums. While term life insurance will expire someday and likely never pay a death benefit, whole life insurance will pay a death benefit someday. That can make it an important part of your plan to leave a legacy.
Second, whole life insurance accumulates cash value over time. The cash value is guaranteed to grow and is not tied to the markets. This becomes a source of funding that you can access throughout your life for any need (although doing so will reduce your death benefit and may affect other aspects of your plan).
The combination of its lifelong death benefit and cash value component can make whole life insurance one of the most flexible parts of your overall financial plan.
Combine a term life policy with a whole life policy
You don't have to limit yourself to one type of policy. You might need more coverage for a set term, but also want to take advantage of the additional benefits you can get with whole life. Combining two types of policies can maximize your coverage and benefits, while keeping the cost affordable.
Northwestern Mutual's term life policies can also include an option that allows you to convert to a whole life policy in the future with no additional health check.
Maintain a healthy lifestyle
The better your health, the longer you're likely to live. That can translate into lower life insurance rates. On the flip side, smoking, obesity, and any number of health conditions can result in a higher cost for your life insurance. A history of reckless driving may also raise your premiums. Maintaining a healthy lifestyle and driving safely are habits that are both good for you and can save you money when selecting your insurance plan.
Choose a payment method with a discount
Some life insurance companies may give you a discount if you pay in a preferred way, such as automated payments from a checking account or paying premiums annually instead of monthly.
How to choose an affordable life insurance policy
Once you've determined whether you need term life, whole life or both, it's important to find a company that you trust. That's because life insurance is a long-term financial product. It's a good idea to look for a company with a long history of paying claims and a solid financial foundation.
If you choose a mutual company (like Northwestern Mutual), you may be eligible for dividends. Although they aren't guaranteed, Northwestern Mutual has paid a dividend every year since 1872. Dividends can make your policy more affordable (as you could choose to use them to pay your premiums), or with whole life insurance, you could use dividends to purchase additional paid-up life insurance. This can help you grow the value of your policy more quickly.
Speaking to a financial advisor can help you determine the best way to set up a long-term financial plan that includes effective and affordable life insurance.
RELATED CONTENT: Our Life Insurance Guide can help you learn more about life insurance and how it can benefit your financial plan.
Life Insurance Calculator
Get an estimate of how much coverage makes sense for you.
Take the next step
Our advisors will help to answer your questions — and share knowledge you never knew you needed — to get you to your next goal, and the next.
Get started
Want more? Get financial tips, tools, and more with our monthly newsletter.