Educational Websites and Apps for Kids That Can Help You With Home-Schooling
---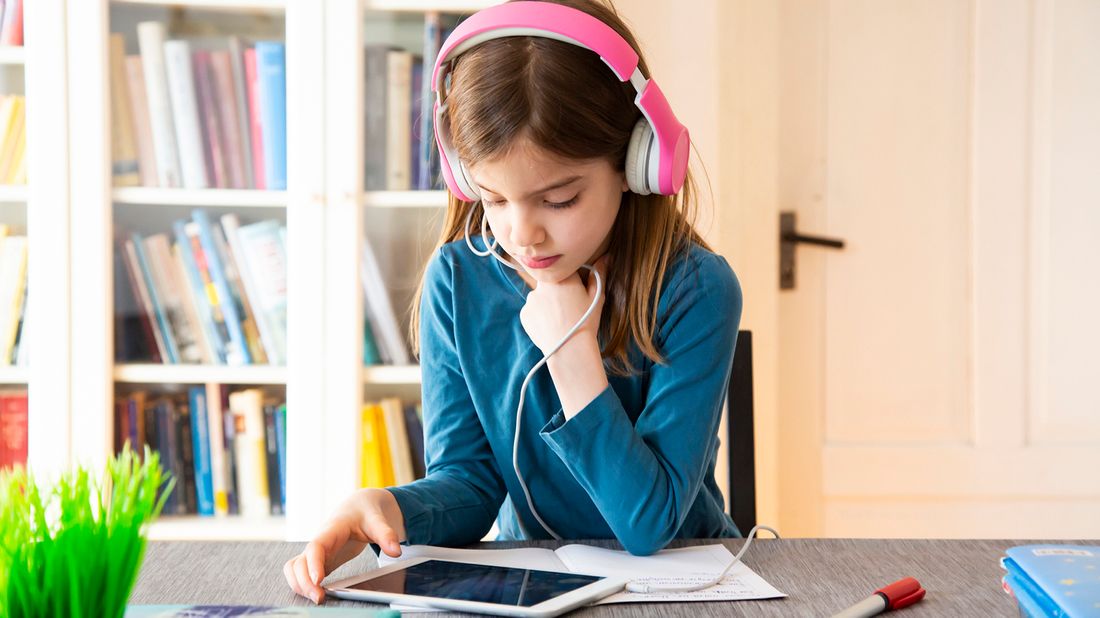 Your kids' schools are likely closed by now, so you may be looking to bridge the education gap they are experiencing or want to augment the homeschooling they've already started.  
In either case, now may be a good time to turn to technology. After all, not many parents have the time or resources to create lesson plans from scratch — especially when so many are trying to work from home simultaneously.  
"I suspect in this 'new normal,' many of us will rely on screens more than we did before," says Eleanor Strumolo, a teacher and math department chair for a New York City private school. "I think as long as we're doing it thoughtfully, that's OK."  
To start, follow the advice of your children's teachers if they're providing suggestions for remote learning. Then look to other educational experts to know which digital resources are the most reputable, Strumolo suggests. 
And as with all good things, moderation is key. "My general rule of thumb is that 30 minutes at a time on a screen is probably a good limit for anyone at any age, no matter how positive the resource," Strumolo says. 
Here are some educational websites and apps for kids to help them learn while school's out for the foreseeable future. 
Finally, amid all the formal lessons, don't underestimate using apps like FaceTime, Skype or Zoom to create more informal ways to learn and connect. Maybe it's a group lesson with friends over videoconferencing, or a grandparent reading your kids a story. "Any screen time that promotes community is perhaps the most important way to deploy these devices — and is the greatest benefit to living in a digital era during a time of high stress and social isolation," Strumolo says. So don't hesitate to turn on those computers, phones or tablets and reach out.  
Take the next step
Our advisors will help to answer your questions — and share knowledge you never knew you needed — to get you to your next goal, and the next.
Get started
Want more? Get financial tips, tools, and more with our monthly newsletter.