Financial Planning for Couples
---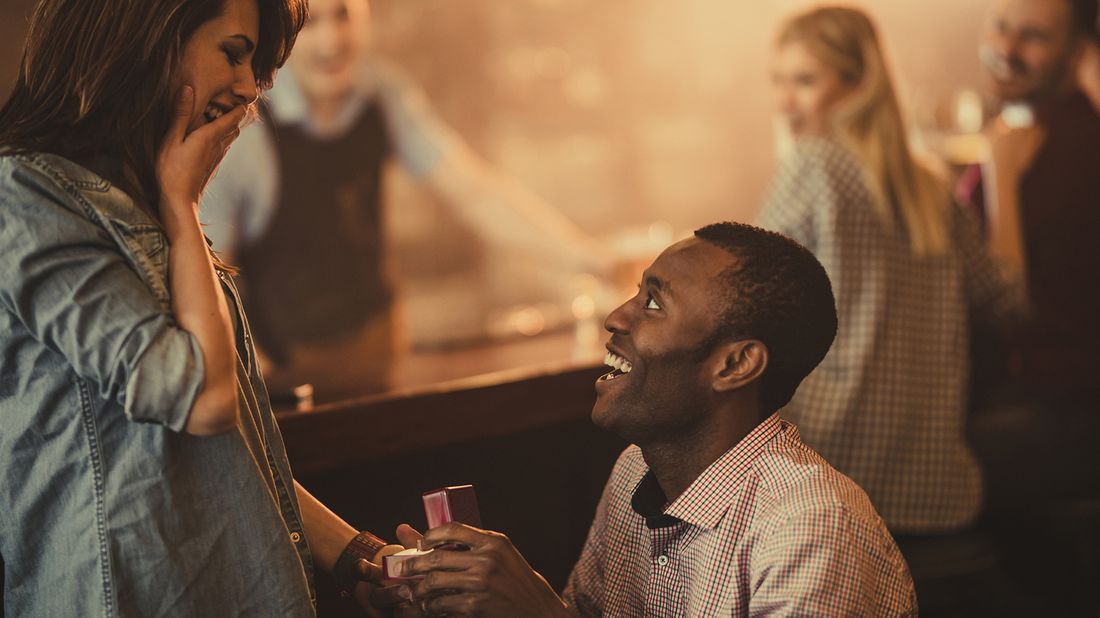 It's one of the happiest times of your life — you've said "yes" to your best friend, and now you're ready to start a new chapter together.  
But planning a future as a couple means you've got to think beyond the wedding day. Between the cake tastings, dress fittings and meetings with the florist, it's a good idea to talk with a financial advisor. That's because starting a financial plan now can help ensure that you and your fiancé get a jumpstart on all your goals, whether that's taking a dream one-year anniversary trip or starting a family.  
If you're recently engaged, get the money conversation started by talking to a financial advisor about these four things — so your happily ever after can start now.  
4 steps to build a financial plan as a couple
Marry your finances 
Soon you'll be sharing everything, and we're not just talking closet space. A financial advisor can start reviewing your current spending and saving now to help you understand where you're both at financially, and so that you can start turning your two budgets into one.  
This conversation could include how you want to split the bills and combine your money (or not). Perhaps it's commingling all your income, contributing separately to a joint account for household bills and shared costs, or maintaining individual accounts while divvying up expenses between the two of you.  
There isn't one right way, but there may be one way that's right for you as a couple. A financial advisor can help you figure out what method feels comfortable based on your personal money habits and the roles each of you wants to take on. For instance, perhaps you're great at keeping tabs on monthly costs, while your spouse likes to focus on saving and investing. An advisor can work with you on both of those things. 
It's also a good idea to reach out to a tax advisor to learn how getting married will impact your tax situation, as your filing status will change as soon as you get married.  
Share financial goals as a couple
What do the two of you hope to accomplish together, whether it's a year out, five years out or decades away? And what are the life milestones you want to reach, like buying a home or growing your family?  
If you've got big plans, you'll need an objective eye to help you see all the ways you can make those joint goals and dreams happen. A financial advisor may be able to see wiggle room in your budget that you never noticed and help you grow your money over time. An advisor can also put together the plan in a way that shows you how you'll reach those goals; they might even use technology that allows you to track your progress in real-time. That way, you're able to see how you're making the big anniversary trip and the dream retirement happen. 
Insure your future as a couple  
There are certain bases you should cover to protect the life that you and your fiancé are building together. You've got a big future ahead of you and being prepared can only help make the journey better. 
For example, do you have an emergency fund so that a surprise expense doesn't catch you off guard? Do you have enough life insurance to cover your family's current and future expenses? Does it make sense to get disability coverage to protect your paycheck? A financial advisor can talk you through each of these areas to figure out what the right amount of coverage is for you. 
They can also go through which documents you'll need to create or update as newlyweds. You may need to update the beneficiary forms on your retirement and other financial accounts to include your spouse. It's also a good idea to start thinking about a will or trust, and to complete health and financial powers of attorney.  
Shrink the debt you now share
If you're debt-free, that's great. But if you're not, there's no reason debt should stop you from reaching other financial goals. An advisor can help you think through strategies to help pay down your debt while still saving for the future and paying for the things you want today.  
Saying "I do" is the most exciting time of your life, but it adds a lot of items to your to-do list. Just remember that the best is yet to come — and the sooner you start a conversation with a financial advisor, the better prepared you and your spouse will be to make your dreams a reality.  
Questions to ask your financial advisor for a couple's financial plan 
If you're planning to meet with an advisor as a couple, here are a few questions that can help guide your conversation.  
What are the benefits/risks of sharing accounts? 
In addition to information about your checking or savings accounts, bring the details of other types of accounts you have, such as investment accounts, to discuss whether it makes sense to keep them joint or separate.  
Are we liable for our partner's debts? 
Whether you are liable for your spouse's debts relies heavily on your state laws and the type of debt you have. Bringing a list of each of your debts can help give your advisor a bigger picture of what you're trying to pay down as a couple and how to prioritize paying them down. 
What if we have different spending habits? How can we manage a shared budget? 
The cliché that opposites attract can carry over to your financial habits, too. And while money can feel like a taboo topic, having the money talk will be key to keeping the lines of communication open with your partner. Your advisor may be able to show you how your financial differences can complement each other as strengths.  
Take the next step
Our advisors will help to answer your questions — and share knowledge you never knew you needed — to get you to your next goal, and the next.
Get started
Want more? Get financial tips, tools, and more with our monthly newsletter.