How I'm Saving $15K a Year With Everyday Tweaks
---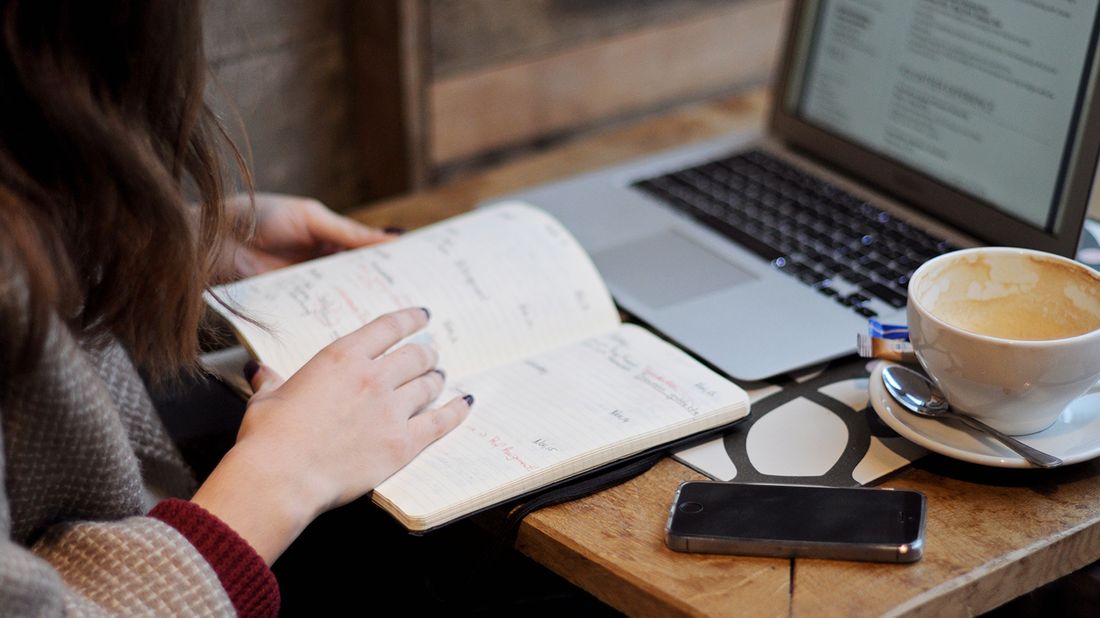 All you have to do is peek into my purse — which holds everything from bottles of bubble solution to receipts from 2011 — to realize organization isn't my strong suit.
And I never minded — until I became a full-time freelancer and realized my disorganized lifestyle was costing me time, money and sanity.
The tipping point came recently on a weeklong vacation. Our first day away, I got a text: A food subscription box had arrived. Seconds later, my phone vibrated again. A second food subscription box from a different company had also been delivered. I thought I had skipped the week, but apparently I hadn't.
Each was $60, and I couldn't help but think of the $120 wasted. While I was eventually able to pass along the boxes to neighbors, I realized I needed to shore up my money strategy. Here's what I did — and how much I saved.
I CUT UNUSED SUBSCRIPTIONS
As soon as I got home from that vacation, I did what many financial pros suggest: I printed out my credit and debit statements for the past month, took out a highlighter, and marked every auto-charge. I finally saw that with two $60-subscriptions a week, I was spending a $480 a month on meal delivery!
Instead of skipping weeks (I was unreliable about that, clearly) I nixed them altogether.
I also cut all the smaller charges that added up: an $8.99 subscription to a TV channel I never watched, a $15 subscription to a music-streaming channel, and a $20 subscription to a dating service I hadn't used in over a year.
Amount Saved: $524 a month
I SIGNED UP FOR REWARDS PROGRAMS 
Every time I ran to my local pharmacy for toilet paper or milk, I was asked to sign up for their rewards program — $5 off every $50 spent. I always said no because I was in a hurry, but with my newfound "get my finances in order" mindset, I finally opted in. I could easily pocket $5 each week.
I signed up for a few other rewards programs around town and realized that "just" $5 could lead to significant savings by month's end. I also appreciated the in-store discounts — why spend $5 on cereal when the customer-card price is $2.50?
Amount Saved: $50 a month
I BOUGHT IN BULK 
I'd already gotten savvy to bulk-buying diapers, but I realized so much of my spending was going to the same items all the time. Instead of making a weekly run for Cheddar Bunnies, apple sauce pouches, paper towels and seltzer, I bought in bulk via Amazon Fresh and PrimePantry and saved $5 to $10 on each item vs. buying á la carte.
Amount Saved: $50 a month
I DOWNLOADED MONEY-SAVING APPS AND BROWSER EXTENSIONS 
As a writer who covers personal finance, I reported on many of the "best money-saving apps" — but never used them. So I spent one solid afternoon downloading and becoming familiar with how they work.
One I loved is Honey, a Chrome extension that automatically applies coupons and promo codes at checkout. Using it on one $100+ gift purchase saved me nearly $40. I also love Digit, which automatically "pulls" money from your checking account into savings. RetailMeNot is also helpful to find coupons for occasional in-store purchases; a quick check before a Bed Bath and Beyond run saved me 20 percent.
Amount Saved: $40 a month
I MADE A SPLURGE BUDGET 
I love iced coffee. Love, love, love it. Love it so much I can easily drop $20 a day on it. I didn't want to cut it completely, so I made a budget for it and bought a weekly gift card from my favorite coffee place. Now, I spend $50 a week on coffee (which I know is still an indulgence) but once it's gone, it's gone.
Amount Saved: $100 a month
I USED (AND PAID OFF) MY CREDIT CARD FOR BIG PURCHASES
In the past, I'd use my debit and credit cards interchangeably. But since I always paid off my balance in full, I was missing out on rewards.
Amount Saved: In my three months of solely using and paying off my credit card, I accrued enough travel reward points to cover a $773 three-day hotel stay to visit old friends.
I DID A WEEKEND PURGE 
Anyone with a kid knows: Babies come with a ton of stuff. Now that my daughter is 2, there's so much we don't use, including a stroller, travel gear and clothes that no longer fit. I resisted posting to "Swap and Sell" Facebook groups thinking I didn't have the time.
But with a free weekend looming, I listed my stuff with the caveat it must be picked up by Sunday evening. People responded, and I made quick cash and freed up space in my apartment.
Amount Earned: $200
I MADE AN APPOINTMENT WITH AN ACCOUNTANT 
Before I became a full-time freelancer, I simply set up a 15-minute appointment at tax time. Now that I have several long-term clients and my revenue and expenses changed, I needed a longer conversation. My accountant helped me learn what was tax-deductible, what wasn't (for example, if I was using babysitters to get work done, it was best to pay on the books so I could use it as child care expenses), and how best to invoice. I also set my freelance writing up as a business with a separate tax ID and bank account.
The appointment required money upfront as well as some legwork, but it was worth it.
Amount Earned: Tax-time peace of mind
I RETOOLED MY INVESTMENT STRATEGY 
My full-time job 401(k)s ended up dormant after I began freelancing. I rolled all into a Roth IRA so they were in one place and I could get back to actively investing.
I devised a long- and short-term investment strategy and opened two funds: one for retirement and one for shorter-term investing with an eye toward buying property within five years. This is in addition to my savings accounts and emergency funds.
Amount Saved: The best strategy for you depends on research or consulting a financial professional. For me, getting serious about my savings and investing was the right decision.
TOTAL MONTHLY SAVINGS: $1,222
Sounds crazy, but these tiny tweaks add up to nearly $15,000 in savings a year. That's without factoring in the larger-term moves, like working with an accountant and retooling an investment strategy.
Bottom line: Organization pays off — literally. My purse still may not look pristine, but my accounts are flawless, and I couldn't be happier.
No investment strategy can guarantee a profit or protect against loss.
Take the next step
Our advisors will help to answer your questions — and share knowledge you never knew you needed — to get you to your next goal, and the next.
Get started
Want more? Get financial tips, tools, and more with our monthly newsletter.