How Much Can I Draw on Disability Insurance?
---
Megan Hoefler
Apr 30, 2021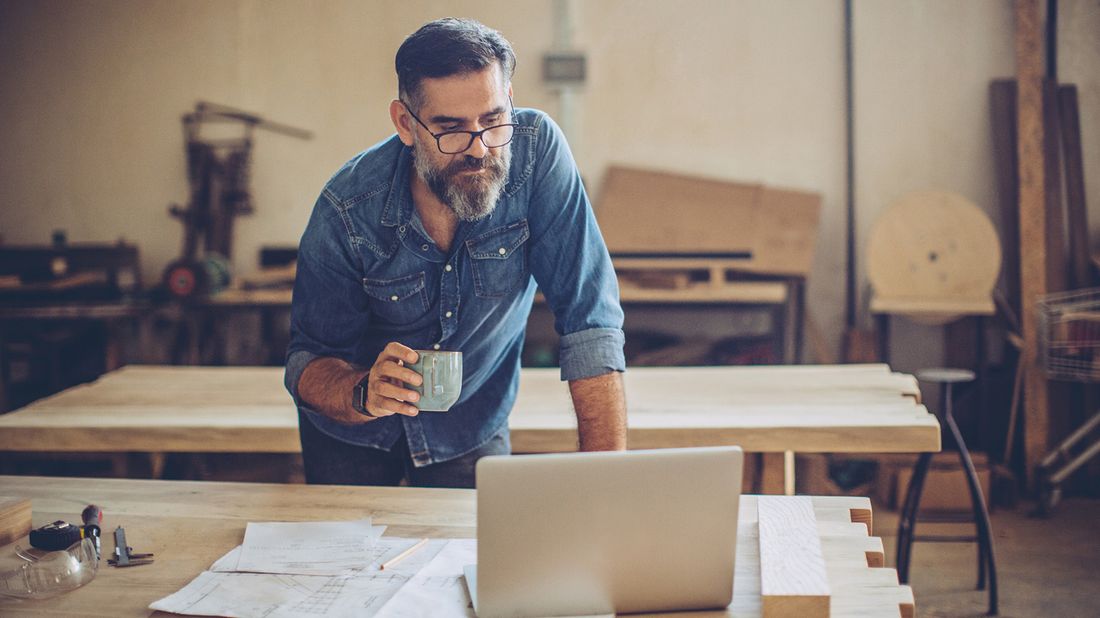 Disability insurance protects your paycheck if an injury or illness leaves you unable to work. It's a critical part of any financial plan because being disabled for even a year or two can have a substantial impact on your long-term goals.
If you're asking questions about disability insurance, you're already on the right track. One you may have is, how much can I draw on disability? By that you likely mean, how would you get your benefit if you ever become disabled? Ultimately, your disability insurance contract will determine the answer, and it can vary from company to company. But here are the main factors that determine how much you can draw on disability. 
SHORT-TERM DISABILITY VS. LONG-TERM DISABILITY
Before we get into how much you can draw on disability insurance, it's important to note that there are two types of disability insurance that provide coverage for different lengths of time. Short-term disability policies are often provided by an employer's group disability insurance plan and usually cover you for three to six months following the start of a disability. Long-term disability insurance is for disabilities that last longer than a few months. 
Only 35 percent of U.S. employees have access to employer-sponsored long-term disability insurance benefits, and those that do often only have a certain percentage of their salary covered. For that reason, many people buy private supplemental disability insurance to make up the difference.  
HOW MUCH CAN I DRAW ON SHORT-TERM DISABILITY INSURANCE?
Short-term disability insurance will typically pay a weekly or monthly benefit based on the terms of your policy. If you get short-term disability through work, your benefit is likely to be a percentage of your salary (such as 80 percent) and you will owe tax on it.
HOW MUCH CAN I DRAW ON LONG-TERM DISABILITY INSURANCE?
If you make a claim for long-term disability, the amount you're able to draw is based on your lost income up to the maximum coverage you purchased. For instance, if you are fully disabled, your employer plan may pay only 60 percent of your salary, and that benefit is likely to be taxed. If you have your own plan, meaning you pay for the premium yourself rather than your employer, your insurance will pay a monthly benefit amount (usually a dollar amount that's spelled out in your contract), and that benefit will not be taxed.
DO YOU HAVE A FULL OR PARTIAL CLAIM?
How much you can draw on your disability insurance will depend on if you are still able to perform a portion of your job, or if you are completely unable to work. If you can still perform some aspects of your job, you will file a partial claim, meaning you will get a percentage of your full benefit. If you're unable to work at all, then you'll receive your full benefit.
HOW LONG DOES YOUR DISABILITY INSURANCE CLAIM LAST?  
The length of time you can draw from your benefit depends on the language in your policy. With long-term disability insurance, your benefit will typically last as long as you are considered to be disabled, or until you reach the maximum benefit period (usually when you reach a certain age like 65). 
If it feels like there's a lot to consider when looking for a disability insurance policy, a financial advisor can help by reviewing your situation and recommending the best fit for your needs.
To be used with form ICC16.TT.DI.IIB.(0916), ICC16.TT.DI.FIB.(0916), ICC16.TT.DI.CAT.(0916), ICC16.TT.NCDI.(0916), ICC16.TT.GRDI.(0916), ICC16.TT.DI.PDB.(0916), ICC16.TT.DI.PDBO.(0916) or state equivalent. Not all contracts and optional benefits are available in all states. Disability insurance policies contain some features and benefits that may not be available in all states. The ability to perform the substantial and material duties of your occupation is only one of the factors that determine eligibility for disability benefits. These policies also contain exclusions, limitations and reduction-of-benefits provisions. Eligibility for disability income insurance, additional policy benefits, and qualification for benefits, is determined on a case-by-case basis. For costs and complete details of coverage, contact your Northwestern Mutual Financial Representative.
90-2696-86 (0421)
Take the next step
Our advisors will help to answer your questions — and share knowledge you never knew you needed — to get you to your next goal, and the next.
Get started