How Much Is Life and Disability Insurance?
---
Megan Hoefler
Aug 09, 2021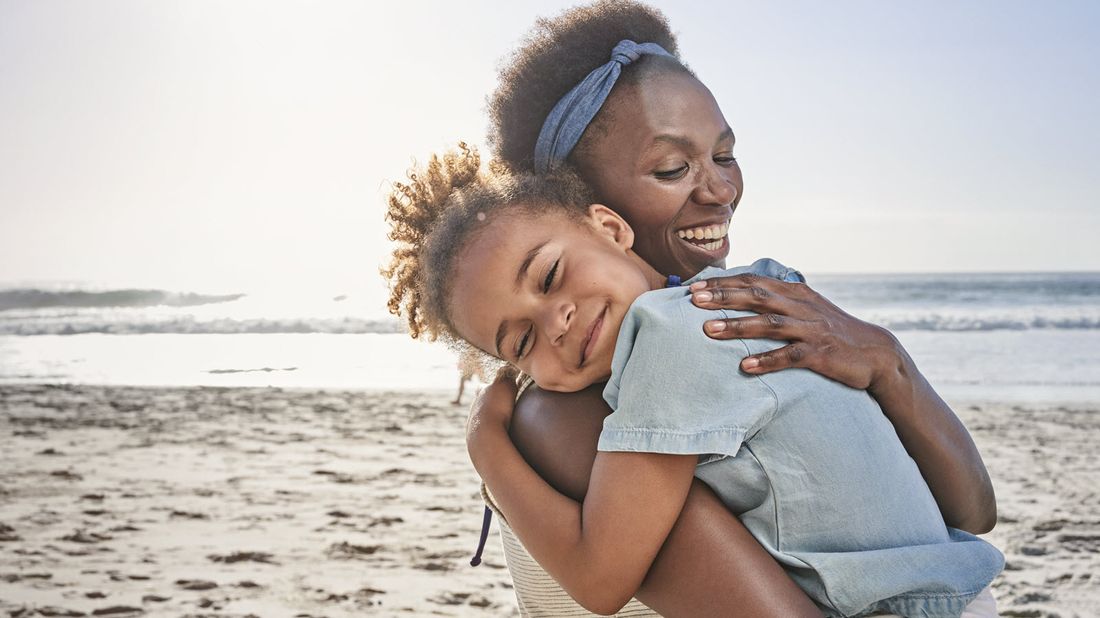 Both life and disability insurance are important parts of your financial plan because they protect your family and your income. The money you earn over time is the bedrock of your financial plan. And if something happens to you, these policies can help make up that income.
So how much is life and disability insurance? Let's take a look at the main factors that determine the cost and how you can apply for these two types of policies.
HOW MUCH IS LIFE AND DISABILITY INSURANCE?
The cost of life and disability insurance is dependent on three main things: personal factors like your age and health, your preferred type of insurance policy, and how much coverage you get. The cost of a disability insurance policy can be less than a daily cup of coffee.1 For life insurance, at many companies, a healthy 22-year-old woman could get a $500,000 term policy for less than $22 per month. But life insurance is something you're likely to have for many years, so this is a case when it's a good idea to talk to a financial advisor, who can get to know you and explain how different solutions could work for your needs.
PERSONAL INFORMATION THAT DETERMINES COST
When applying for either life or disability insurance, you'll start by filling out an application that asks questions about your age, health, career and more. In many cases, you'll also take a health assessment and allow access to your medical records. In some instances, if you're a little older or have a more complex case, you may be required to do an in-person visit that includes a blood draw and/or urine sample. Generally, the younger and healthier you are when you apply, the lower your rates will be. Your occupation may also be taken into consideration, particularly when you apply for disability insurance.
PERMANENT VS. TERM LIFE INSURANCE
The cost of life insurance also depends on which type of policy best fits your financial goals. There are two primary types of life insurance:
Because permanent life insurance offers greater benefits, it costs more to get the same amount of death benefit compared to a term policy. That's why some people — particularly when they're young — have a mix of some permanent and term life insurance. This mix allows you to get a large death benefit and also get to take advantage of the benefits of permanent life insurance.
HOW MUCH LIFE AND DISABILITY INSURANCE DO I NEED?
Many experts estimate getting a life insurance benefit that is six to 10 times your annual salary. Of course, this number will vary depending on your needs. For instance, if you're the sole breadwinner of your family and have five kids, you might need more insurance. Or, if you and your spouse both work, have substantial savings and have only one child, you may not need as much.
As a general rule, you'll want to have enough insurance to replace any lost income or future income potential as well as to pay for your expenses, including mortgage debt, medical expenses or funeral costs. You may also want a death benefit that covers future expenses like a child's college or wedding. Our life insurance calculator can give you an idea of how much you'll need.
For disability insurance, you want to insure as much of your earned income as possible. This way, if you do ever become disabled, you'll have one less thing to worry about knowing that you have disability insurance set up to help cover your monthly expenses.
YOUR INSURANCE OVER TIME
Life and disability insurance is protection for you and your loved ones now and into the future, so you'll want to consider how your policies could change over time. For instance:
Will the cost increase or stay the same?

This will depend on the type of policy you get. Some policies have level premiums while others may increase in the future.

How long will the policy last?

As long as you pay your premium, a permanent life insurance policy will last forever (and at some point you won't owe anymore premium — the policy becomes paid up). Term life insurance will end based on the type of policy you get. Disability insurance typically lasts until you reach a certain age like 67.

Can I convert my policy?

With term life insurance, you can usually convert the policy into permanent life insurance based on your current age and your health at the time that you took out your term policy. This can be a great benefit if you're young and aren't ready to pay for a permanent policy just yet but think you may want to add one in the future as changes in your health won't impact the price if you convert.

Can I add to my policy?

As you go through life, you may find that you need to increase your insurance coverage. If your insurance has an additional purchase benefit, you will be able to add additional coverage based on your health when you initially took out the policy, and the same goes for many disability insurance policies.
If you're wondering how much life and disability insurance costs and want to know which policies are best for you, our financial advisors are here to help. Meeting with an advisor is free, and can help you learn more about both life and disability insurance and how they fit into your overall financial plan.
To be used with form ICC16.TT.DI.IIB.(0916), ICC16.TT.DI.FIB.(0916), ICC16.TT.DI.CAT.(0916), ICC16.TT.NCDI.(0916), ICC16.TT.GRDI.(0916), ICC16.TT.DI.PDB.(0916), ICC16.TT.DI.PDBO.(0916),  ICC16.TT.DI.APB.(0916) or state equivalent. Not all contracts and optional benefits are available in all states. Disability insurance policies contain some features and benefits that may not be available in all states. The ability to perform the substantial and material duties of your occupation is only one of the factors that determine eligibility for disability benefits. These policies also contain exclusions, limitations and reduction-of-benefits provisions. Eligibility for disability income insurance, additional policy benefits, and qualification for benefits, is determined on a case-by-case basis. For costs and complete details of coverage, contact your Northwestern Mutual Financial Representative.
Northwestern Mutual is the marketing name for The Northwestern Mutual Life Insurance Company, Milwaukee, WI (NM) (life insurance, disability insurance, annuities, and life insurance with long-term care benefits).
1An average Northwestern Mutual individual disability income insurance policy (Form ICC16.TT.NCDI.(0916)) with a $2,000 monthly benefit costs males $25.63/month and females $36.68/month. Typical coffee costs $72.52/month. Eligibility for individual disability income insurance, additional policy benefits and qualifications for benefits is subject to underwriting and determined on a case-by-case basis. 
90-2718-86
Life Insurance Calculator
Get an estimate of how much coverage makes sense for you.
Take the next step
Our advisors will help to answer your questions — and share knowledge you never knew you needed — to get you to your next goal, and the next.
Get started
Want more? Get financial tips, tools, and more with our monthly newsletter.