What to Expect When Applying for Disability Insurance
---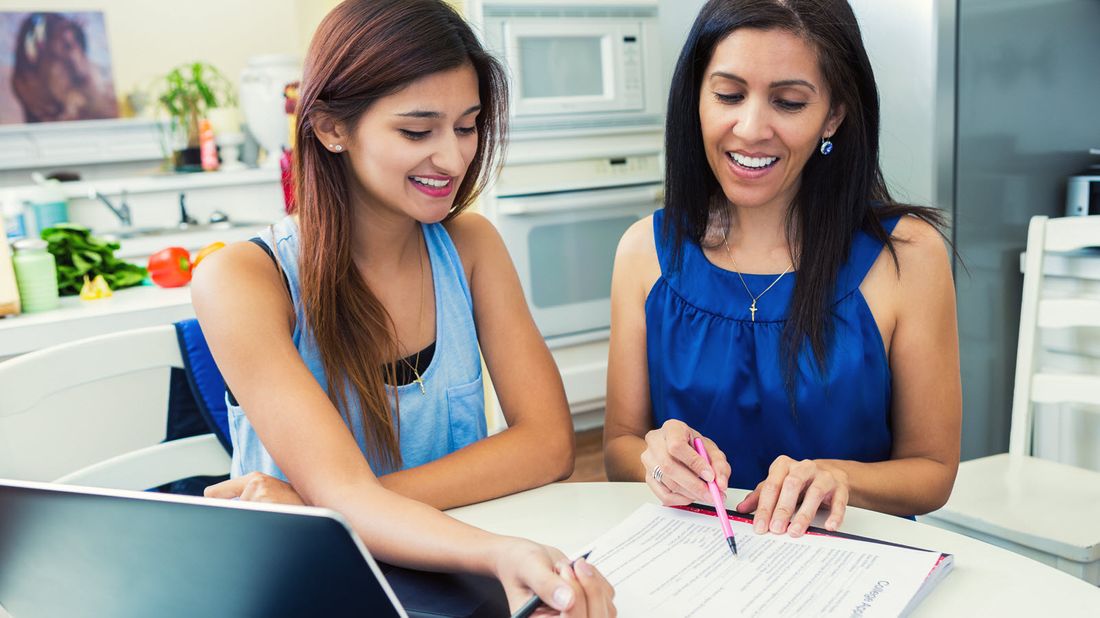 So, you're adding individual disability income insurance to your financial plan. That's an incredibly smart move because you're going to protect what is likely your largest asset: your income. Now that you've made the decision, what comes next? It's a natural question as there are a few steps to go before getting insured. Here's what to expect when applying for disability insurance.
FIGURE OUT HOW MUCH DISABILITY INSURANCE YOU NEED
Typically, you want to insure as much of your income as possible (would you only want car insurance that replaces 60 percent of your car?). While this is something that you can do on your own, a financial advisor can help you get a sense of what you may already have in place through work and then look at all your sources of income to make sure that you apply for the right amount of coverage for your situation. This is where you can also begin to get a sense of what your policy might cost.
FILL OUT THE APPLICATION
If you're working with an advisor, he or she can help you with this process and may even prepare much of the application for you. The application has several questions that help the insurance company figure out how much coverage you can get and how much you'll have to pay for it.
Questions include:
General information. 

This is info like your name and address.

Your annual income.

Insurance companies ask about and verify income (usually with a pay stub). That's because the maximum benefit that you can get is based on your earnings. For the same reason, you'll also have to list whether you have any other insurance.

Your occupation.

Some jobs present more risk than others, which could make your policy more expensive or even lead to a company denying your ability to get coverage.

Your hobbies.

Someone who spends time crafting tends to be a lower risk than someone who enters amateur car races.
While some of the questions may seem intrusive, the goal is to get you a policy tailored to you at a fair cost.
A HEALTH ASSESSMENT
Typically, when you buy individual disability insurance, you'll take a health assessment. Sometimes it's just a simple online questionnaire. However, depending on how much insurance you're applying for, the health assessment may be more involved — the bigger a policy or the older you are when you apply, the more rigorous it gets. That could include a nurse drawing blood, a urine sample and/or getting medical records from your doctor.
RELATED CONTENT: What Is Disability Insurance? Our disability insurance guide can help you learn more about disability insurance and how it can benefit your financial plan. 
UNDERWRITING
Underwriting is a fancy word, but it's simply when the insurance company reviews your application and other data, such as your health assessment, to determine whether to extend an offer of insurance to you and if so, how much coverage you can get as well as the final cost. Historically, underwriting has been a human review, but today it may be conducted, at least in part, by a computer. Humans get more involved for larger or more complicated policies. Once the underwriter approves your policy and extends the offer of insurance to you, if you review and accept it then it's ready to go into effect. Depending on the complexity of your situation, underwriting could be completed in a few minutes or make take as long as several weeks.
YOUR FIRST PAYMENT
Assuming the price and coverage amount is what you want, you can typically pay your first premium (that's insurance speak for "your bill") and your policy will be in force — you're officially covered. From this point, so long as you continue paying your premiums, your policy will remain in force, typically through your working years.1 Should you ever have a qualifying disability, the insurance company will then pay your benefit according to the terms of your contract. At this point, you can move on with the knowledge that if you ever are unable to work due to a qualifying disability, you'll have money coming in the door.
1 Policies remain in force so long as premiums are paid, based on the length of your selected contract.
To be used with form ICC16.TT.DI.IIB.(0916), ICC16.TT.DI.FIB.(0916), ICC16.TT.DI.CAT.(0916), ICC16.TT.NCDI.(0916), ICC16.TT.GRDI.(0916), ICC16.TT.DI.PDB.(0916), ICC16.TT.DI.PDBO.(0916) or state equivalent. Not all contracts and optional benefits are available in all states. Disability insurance policies contain some features and benefits that may not be available in all states. The ability to perform the substantial and material duties of your occupation is only one of the factors that determine eligibility for disability benefits. These policies also contain exclusions, limitations and reduction-of-benefits provisions. Eligibility for disability income insurance, additional policy benefits, and qualification for benefits, is determined on a case-by-case basis. For costs and complete details of coverage, contact your Northwestern Mutual Financial Representative.  
 
Northwestern Mutual is the marketing name for The Northwestern Mutual Life Insurance Company, Milwaukee, WI (NM) (life insurance, disability insurance, annuities, and life insurance with long-term care benefits) 
90-2710-86 (05/21) 
Take the next step
Our advisors will help to answer your questions — and share knowledge you never knew you needed — to get you to your next goal, and the next.
Get started
Want more? Get financial tips, tools, and more with our monthly newsletter.