Small business owners have seen their companies change overnight due to the coronavirus. In our #OpenforBusiness series, we're highlighting Northwestern Mutual clients who have been forced to get creative in order to adapt to these unprecedented times and keep their businesses running. We hope you'll get inspiration from their stories and help support them whenever possible.
Business: Beloved Bath
Owners: Pam Kattouf and Pat Miller
Location: Maplewood, New Jersey
Website: belovedbath.com
Beloved Bath's mission is to provide meaningful employment to people with autism. The company makes soap, candles and other body products. We started the company because we both have sons who have autism, and we realized that lavender salt baths helped calm them and make them happy. Today we make candles and bath products that we sell in local stores and online.
The coronavirus has impacted certain parts of our business and changed how we're approaching other areas. Here are several things we have had to do in response to the coronavirus.
We're finding unique ways for our employees to keep working. Given our mission, we are doing everything we can to give our employees a way to contribute while maintaining social distance. A good example is our employee Kelly. Kelly is an amazing photographer and we're having her take pictures that we're using on social media and including with our products. It's a win-win because it gives us the opportunity to showcase her beautiful photography while also giving her a way to stay working and busy. Here is an example of Kelly's photography: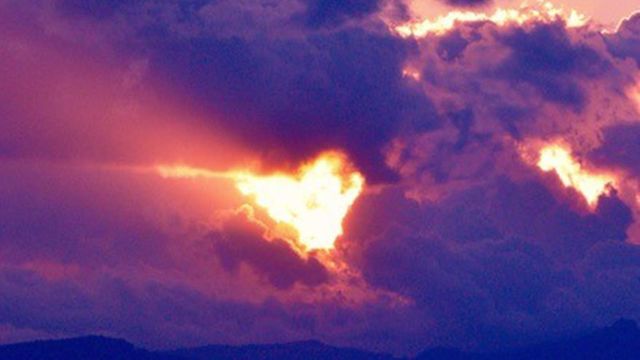 We put expansion plans on hold. Beloved Bath currently operates out of our homes and the homes of some of our employees. For instance, we have employees who cut ribbon and prepare boxes in their homes. Luckily that work has been able to continue. But we were close to signing a lease for a new space that would bring all our operations together in one place. Unfortunately, given the uncertainty, we have put these plans on hold and we're continuing to operate (as much as possible) as we have been.
We're changing up our products based on current market needs. Usually at this time of year, we'd be producing products for baby and bridal showers. But the needs this year have been very different from the norm. We've been making more home-comfort based products than usual, as that's what customers are buying. I have one customer who has told us that our home-based candle scents like vanilla, bed and breakfast and lavender are one of the few things keeping her sane.
We are also making soap for nursing homes. We delivered 600 bars of soap to workers at a local nursing home — each one was individually wrapped with an inspirational message that says, "Kindness is caring for others, now it's time to take care of you." We were getting wonderful pictures of folks in masks and protective gear holding their soaps. It was so inspirational.
In addition, we have started a hero's giveaway for as long as the quarantine lasts. Each week we are asking people on social media to nominate an essential worker. We're sharing the light and giving away one candle each week to someone who is nominated.
Luckily, we are doing ok right now, but we want to keep as many of our employees as possible working. Some of the stores that we sell in are still doing online sales. And you can always buy our products from our website.
Pam Kattouf and Pat Miller are clients of Northwestern Mutual, they work with Wealth Management Advisor Tom Canale.
Do you know a Northwestern Mutual client who owns a small business that has had to pivot due to the coronavirus? Click here to share the story with our editorial team.