How to Choose a Wealth Manager
---
Tim Stobierski
Nov 29, 2021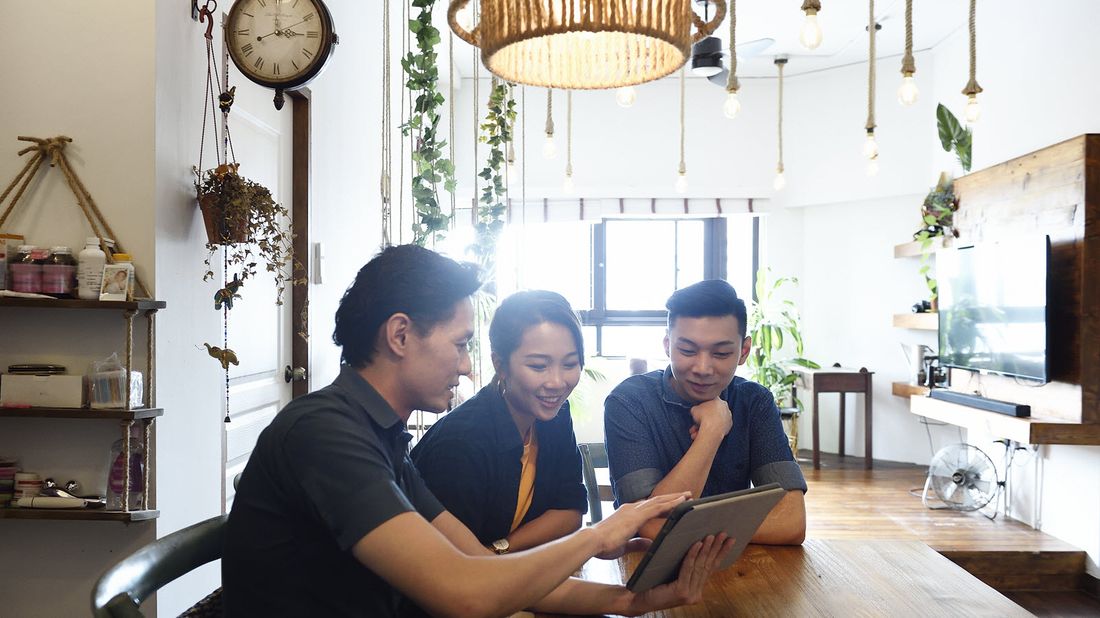 A good wealth manager can help give you peace of mind that someone is looking out for your money — helping you to protect what you have while growing your wealth for future goals and generations.  
But looking for the right person can naturally lead to questions about how to choose a wealth manager. This will likely be a person that you will work with for many years to come. They will help you grow your wealth over time to achieve your life goals, so making sure you find the right partner is key. 
Here are a few aspects you may want to home in on as you meet with potential wealth managers. 
Qualities of a good wealth manager 
Trustworthiness. This is key when hiring anyone who will be handling your money, whether it is a wealth manager, a financial planner, a financial advisor, a tax professional, or someone else entirely. Simply put, without trust there is nothing. You need to feel comfortable and confident that the individual will always do what is in the best interest for you and your money. 
Trust your own instincts, but don't be afraid to ask for references. A good wealth manager will be happy to connect you with clients who will sing their praises.  
Communication skills. A good wealth manager will start by listening. They will get to know you and your goals — which is critical to providing good wealth management. Equally as important, they should be able to communicate in a way that helps you understand what they're recommending and why. 
If you are going to work with a wealth manager, you want to make sure that they have strong communication skills. Poor communication can lead to misunderstanding, misalignment and a financial plan that doesn't actually cater to your needs. Simply put, you don't want to work with someone who is a poor communicator, especially when you're dealing with something as important as money. 
Approach to wealth management. Wealth management is about looking at your entire financial picture in the context of your goals in life. A good wealth manager will have a comprehensive approach. They will bring investment strategies, but also talk about estate planning, giving strategies, life insurance and annuities, and be able to talk about how it all fits together. They will be able to show you how Social Security will work with your savings to help you generate reliable income in retirement.  
By bringing everything together in one picture, a wealth manager will help you be more efficient with all the parts of your financial life so you can get more out of your wealth. 
 
Experience and credentials. Finally, anyone can call themselves a wealth manager. Experience and credentials can give you a good sense of someone's qualifications and areas where they may focus. For instance, someone with a CFP® or ChFC® has completed rigorous requirements to learn about financial planning. Someone with an RICP credential has studied retirement planning. A CLU® is someone with expertise in life insurance. And a CPA is an expert at accounting. There are many different credentials a wealth manager may have.  
It is very unlikely that a single advisor will carry all of these different credentials, and that's okay. What is more important is that they are aligned with your primary objectives, and that they have access to other professionals who they can bring into the mix when necessary. 
Evaluating your choices
 
At the end of the day, it's important to find someone aligned to you. He or she should have the right expertise for your situation and be someone you will be comfortable working with for many years. If you're starting a search for a wealth manager, we can help you get started. 
Are you on track for retirement?
See how much monthly retirement income you may have based on what you're saving now.
Take the next step
Our advisors will help to answer your questions — and share knowledge you never knew you needed — to get you to your next goal, and the next.
Get started
Want more? Get financial tips, tools, and more with our monthly newsletter.