How to Conduct Business Virtually
---
Jacqueline DeMarco
May 19, 2020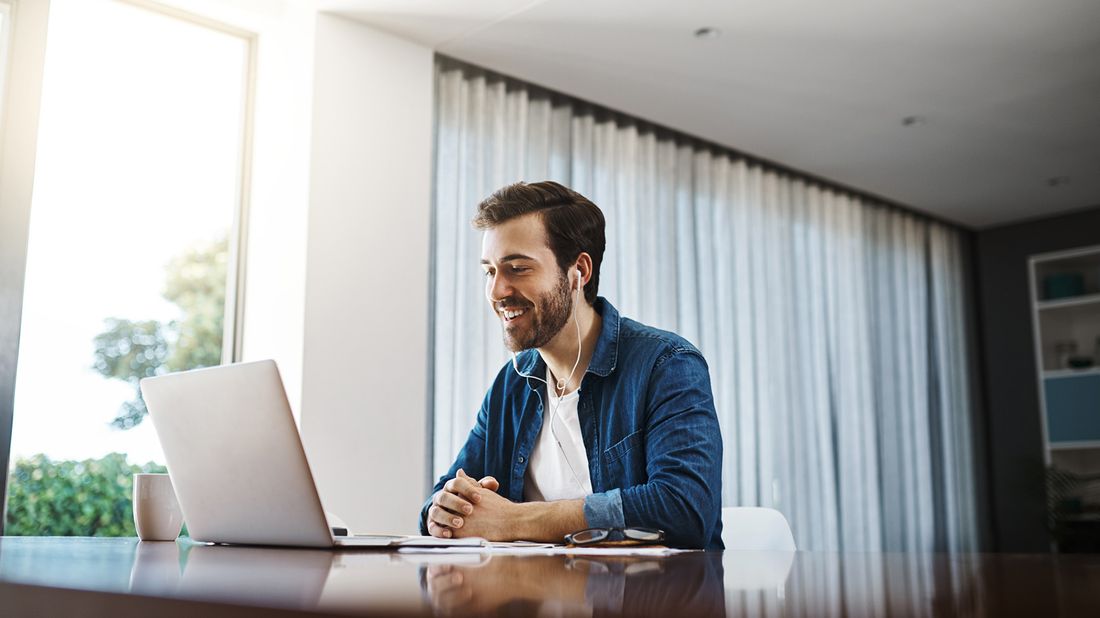 Trying to find business in 2020 is certainly not business as usual, with companies operating remotely more than ever before. If you work in a profession where face-to-face interactions and personal client relationships have been key to success, then you might be finding it hard to adapt to this new normal. Here are some tips on how to conduct business virtually when you're used to meeting people in person.
BOOST YOUR ONLINE PRESENCE AND NETWORK 
Virtual and in-person businesses are truly no different from each other in strategy, steps or needs, says Kara Duffy, a business coach and consultant. All that's changed are your platforms. 
To start, make sure your online presence is up to par. While you do not need social media to win in virtual business, you do need a website to serve as home base and a place for clients to find and, hopefully, bring referrals to you. In your home office, create a setup that's camera-friendly for when it comes time for face-to-face video calls. 
When it comes to networking, take advantage of how many more ways you can connect online than in person. "There are so many online communities that existed before social distancing, and have popped up since," Duffy says. "Make sure you're a member of as many as possible." Sites like Eventbrite or Meetup list virtual events, and you can filter to find the type you're looking for. Online community business forums are geared toward specific sectors of the professional world, such as Startup Nation for entrepreneurs. If you're using LinkedIn to stay in touch, ask your network about any events they've attended or can recommend. 
Make sure you treat these online opportunities just as you would an in-person event, Duffy says. Begin by introducing yourself to other members, tell everyone what you're up to, and share what you have to offer. 
MASTER THE COLD CALL 
More remote work means more emails, meaning it's more likely for your message to get lost in the fray. While it may feel a little old-school to pick up the phone and initiate a cold call, right now the extra connection may be appreciated. "I think that calling is 100 percent better than emailing," Duffy says. "Always start with a phone call and follow up with an email. Depending on your business, sending an Instagram direct message is also a great lead generator. I'm also a huge fan of making new connections through LinkedIn and Facebook. If there's someone you know you can be of service to, reach out and let them know."   
Even if you feel uneasy pursuing new business right now, Duffy believes you should still be going after new work. "There is absolutely still work out there, and there are people who have more work now than ever," she says. "Even businesses who are paused right now are either still working in the areas they can, or are taking advantage of this time to complete things on their 'someday' to-do lists."
USE ALTERNATIVES TO 'WINE AND DINE' 
If your prospect meetings often involve dinner, drinks, a round of golf or tickets to a hot event, pivot to making those IRL connections digitally. "Wining and dining clients is all about building relationships outside of business talk," Duffy says. "This is easily translatable to our current virtual business setting. Call your clients, check in on them and send them care packages." 
You can still host events for clients, Duffy says. "Invite them to virtual activities where they can take a break from the stresses they're dealing with," she says. "Now is a perfect time to remind your clients that you 'get them' and you're always looking out for them."
LEARN TO LOSE CLIENTS GRACEFULLY 
You may lose business during this challenging economic time, which can be a difficult pill to swallow. But Duffy believes that being flexible can help you to retain a client or customer. "Look for ways you can meet them where they are. Can you cut costs? Delay payment terms? Offer them free support?"  
If the client ends up needing to pause or end their business with you, keep them in your communication circle. "What's going to set you apart from your competition is if you're committed to them and their business, or if you're just committed to them as a sale," Duffy says.
KEEP YOUR OPTIONS OPEN 
Making new connections, introducing yourself and sharing what you have to offer is always a good use of your time.
"You never know where something will lead — should you be strategic, of course," she says. "Work your dream client list and follow up with people in your pipeline. Just remember to lead with your humanity, as you always should."
Take the next step
Our advisors will help to answer your questions — and share knowledge you never knew you needed — to get you to your next goal, and the next.
Get started
Want more? Get financial tips, tools, and more with our monthly newsletter.