How to Have a Staycation With Your Family When You Can't Travel
---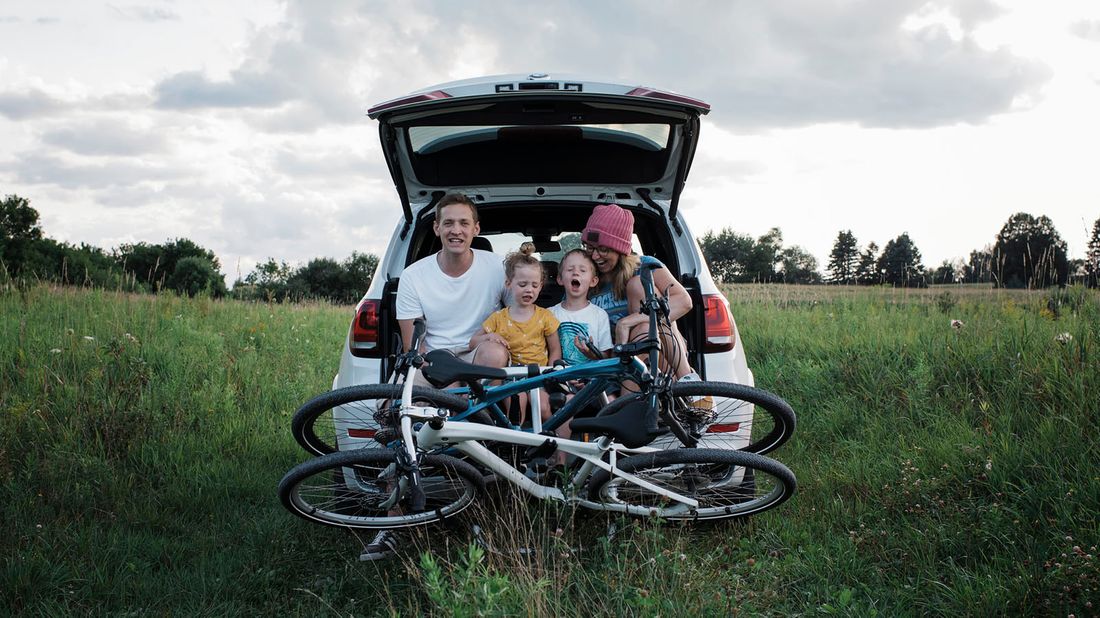 With international and domestic travel alike pretty much grinding to a halt, many families have had to cancel their spring break vacation plans in the name of safety.  
But that doesn't mean the time that you would have spent hitting the beach, hiking or exploring a new city can't still feel special. In the spirit of rethinking everyday life during these unprecedented times, here's how to have a staycation with your family when you can't travel, while teaching your children about resilience and gratitude during their spring break at home. 
FIRST, PRACTICE COMPASSION 
Before you plan any activities, first acknowledge that canceling a vacation isn't fun for anyone. Kids are often hit the hardest, so give them time to process the disappointment, which will likely last beyond the scheduled vacation time.  
"I encourage parents to support their children in grieving all the losses of this moment: spring vacations and graduations, not being able to see their friends and having to spend more time with their parents," says Laura Markham, founder of Aha! Parenting. "We don't have to have answers. We just have to show up and listen and acknowledge the loss." 
Remind the kids, however, that canceling the vacation is something the family is doing for the greater good. "I think the best possible solution is to turn one's attention away from oneself and outward to those in need," says Lisa Arnone, a clinical psychotherapist. "Reframe the necessity to miss a vacation into an act of love and compassion and responsible action that contributes to stopping the spread of disease." 
BOOK A VIRTUAL VISIT 
Thanks to an abundance of virtual tour options, you and your family can create an itinerary that caters to varied interests. Pick a place — or many places — you've never been to together but have always wanted to visit. Here are some ideas to get you started:
If you have kids with specific hobbies, options abound that cater to all types of interests. Budding astronauts can visit Virginia's NASA Langley Research Center; adrenaline junkies can ride the rollercoasters virtually at Canada's Wonderland amusement park; and Potterheads can explore the Harry Potter: A History of Magic exhibit that's currently housed at the British Library. Pro tip: An inexpensive projector can help you make the most of your virtual adventures and costs far less than a plane ticket. 
IMMERSE YOURSELF IN A NEW CULTURE 
Another way to get your wanderlust fix is to create your own culturally immersive experience at home. As a family, choose a country and celebrate that nation's food, traditions and culture. Assign tasks to each family member to research recipes, films, books and music. Maybe it's the country you were planning to visit originally, or just a culture that piques everyone's interest and curiosity.  
You might even pair a nation with an upcoming festival or holiday to make it all the more timely. If you need inspiration, the United Nations has a calendar of international days listed out by month, some of which tie to specific countries or cultures. For example, Spanish Language Day is April 23. You could pick a Spanish-speaking country to celebrate, learn a few Spanish phrases, research the country's history, and pick a national dish to make together. 
GET OUTDOORS 
With many people working from home and attending school remotely, your idea of a spring break might be a "screen break." According to the Child Mind Institute, kids who spend time in nature are more confident, creative and experience less stress. But while hitting up the playground or taking hikes with friends isn't possible right now because of social distancing, you can still make an effort to visit outdoor spaces that aren't crowded. Take more opportunities during your staycation spring break to go on long walks or bike rides as a family, and if you can find a deserted spot, have a picnic.  
You can also find ways to be outdoors right at home. With warm weather arriving, consider taking up gardening – biodegradable grow bags are perfect for small spaces and are ideal for planting vegetables (think potatoes) and herbs if raised beds are not realistic or you don't have a backyard. Flower gardens and container gardens are also good options for outdoor areas, and creating a butterfly garden can be a fun and memorable project. Bonus: You can have everything you need delivered right to your doorstep.
Take the next step
Our advisors will help to answer your questions — and share knowledge you never knew you needed — to get you to your next goal, and the next.
Get started
Want more? Get financial tips, tools, and more with our monthly newsletter.