How We Saved $50K By Selling Our Home Without an Agent
---
Genevieve Field
Jul 31, 2018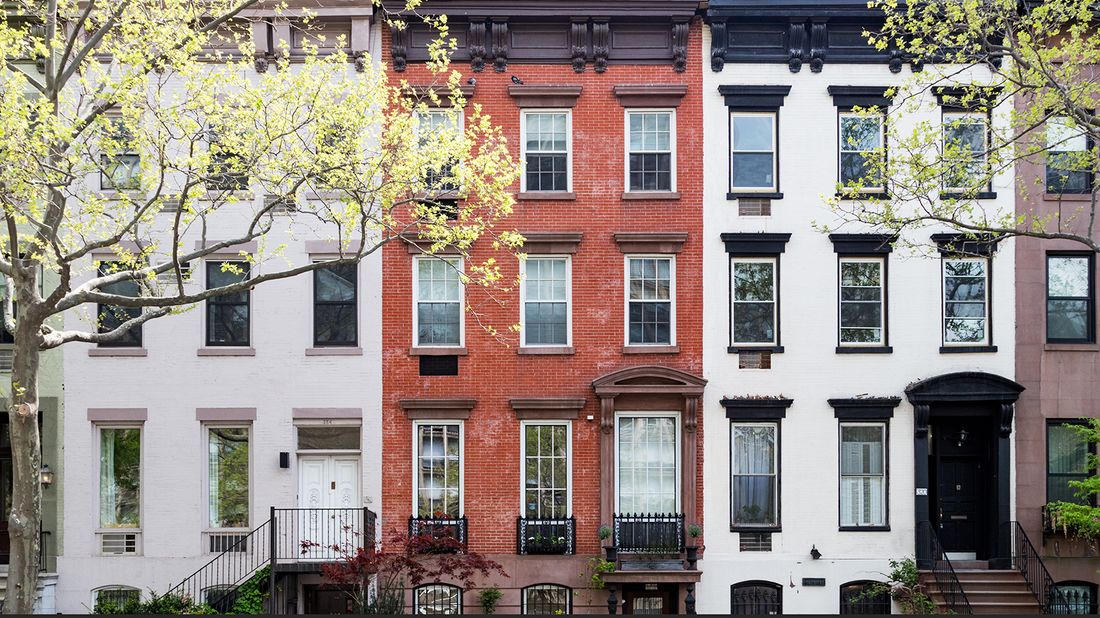 My family was making a big move from New York City to Northern California, and it was time to sell our beloved, creaky-floored, pre-war apartment. I'd already scheduled a walk-through and interview with a potential real estate agent when my husband, Ted, came to me with a big idea: "What if we sell it ourselves?"  
I balked. We were both working full-time, the kids were off for the summer (and restless), and we had a lot of packing to do. Three years earlier, we'd sold a summer cottage, so I was well aware that a good real estate agent does more than show your home to prospective buyers. They also list and market the house, host open houses, act as an advisor and intermediary during negotiations and handle my least favorite thing: paperwork. "Where will we find the time?" I all but sobbed.  
But Ted had done his homework. "Our neighborhood is in demand. The average listing sells in less than a week. It will take some extra work, but we could save tens of thousands of dollars by not paying an agent." Once he put it that way, I was in. 
Without a doubt, selling a home as a novice comes with risks. "This is may be most important financial decision you'll ever make," says Jessie Culbert, a Seattle listing specialist with Redfin. "As an agent, I'm biased, but I believe that going into a sale without professional expertise can mean making less money overall, not more."  
If Ted and I hadn't been selling in a hot market, I don't know if we would've risked it. But we did — and here's how it panned out. 
1. WE PRICED IT RIGHT  
"If you don't get the pricing right from the get-go," Culbert says, "you could lose money."  
Why? "A home listing will get more views in the first seven days on the market than at any other time," she explains. If you list too high, you could scare off your ideal buyer. List too low, and you could be leaving money on the table.  
Get a professional's opinion or study recent sales figures in your area to help you find that sweet spot. 
2. WE TOOK PROFESSIONAL PHOTOS 
This step was an absolute must. According to the National Association of Realtors, 90 percent of home searches start online. And a Redfin study found that homes with professional photos sold for $3,400 to $11,200 more than homes without them.  
"In the business we always say, 'location, location, location,'" Culbert says. "But even the most amazing location can't offset the bad impression made by dark, grainy cellphone photos."  
Culbert recommends removing personal knick-knacks from your home before photographing it and — unless you're blessed with a stellar design sense — hiring a staging company to trade out your worn furniture with rented upgrades.  
3. WE GOT THE WORD OUT 
Experts recommend listing on the Multiple Listing Service (MLS), the definitive resource for real estate listings in the United States. We Googled "Flat Fee MLS" to list our property for a few hundred dollars.  
It's important to note that when you list on the MLS, you're essentially inviting buyers' agents to show their clients your home. Typically, this will mean giving the buyer's agent a 3 percent commission on the sale price. (You'll pocket the seller's agent's typical 3 percent.)  
Other ways to market your property: Put ads on Craigslist, post "For Sale" signs, build a website or market the property on FSBO.com. 
4. WE SHOWED, SHOWED AND SHOWED SOME MORE 
This was hardest part for me — the idea of strangers poking around in my home. So, Ted and I made a deal: I prepared the apartment by deep cleaning and de-cluttering, and he hosted the showings. Because we had so much interest through word of mouth, we committed what most real estate professionals would consider a cardinal sin and opted not to host an open house.   
5. WE HIRED AN ATTORNEY 
My dad, a firm believer in leaving all money matters in life "to the professionals," was justifiably concerned that if Ted and I made some rookie mistake, we could end up blowing a good deal. Or worse, unknowingly breaking the law.  
Unless you're a legal whiz, you'll need an expert to help you comply with the laws governing real estate transactions in your area. My dad calmed down when I assured him we would hire a real estate attorney to handle the fine print and legal details of the sale. Not that we had a choice: Some states, like New York, mandate the involvement of a licensed attorney in real estate transactions.   
6. WE JUMPED ON THE RIGHT OFFER 
One week after we began showing our apartment, with three strong offers in hand, we felt ready to make our decision. Culbert says we were smart not to hold out: "Most often, the first offer is going to be the strongest one because the buyer is excited and engaged. The longer you're on the market, the more likely it is that an offer will come in below list price or with contingencies." 
Ted and I accepted the highest offer, which looked good all around: It was about 10 percent higher than what a similar apartment in our building fetched months earlier; the buyer was pre-approved for a mortgage; they asked for no contingencies; and they seemed like the kind of engaged, responsible people our co-op board would approve.  
It's not always so simple, though. What if our highest offer had come from buyers with shaky financials or a lower pre-approved loan amount? Says Culbert: "As your agent, I would have reviewed your offers with a fine-toothed comb and advised you accordingly."  
7. WE CLOSED IT OUT 
Once you've agreed on terms with your seller, your lawyer will help you hire an escrow or title insurance company to take care of the closing process. 
In the end, my husband and I couldn't have been happier about our decision to sell our own home. Was it stressful at times? Sure — but no more than selling our vacation cottage through an agent had been two years earlier. Thanks to a hot sellers' market and the fact that we were able to act as our own agents on both sides of the transaction, we pocketed about $50,000 extra on the sale. 
Take the next step
Our advisors will help to answer your questions — and share knowledge you never knew you needed — to get you to your next goal, and the next.
Get started
Want more? Get financial tips, tools, and more with our monthly newsletter.