Tim Stobierski
Jul 08, 2021
Is It Worth Paying a Wealth Manager?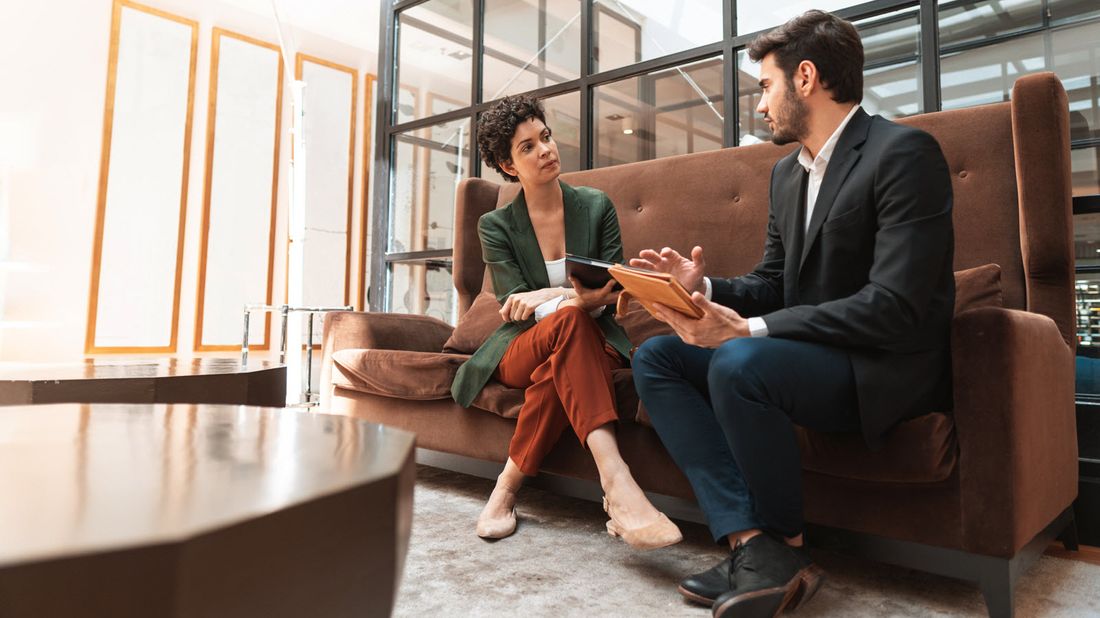 Wealth management is about protecting what you've accumulated while also finding opportunities for growth. Accomplishing all of that on your own can be difficult, especially if you lack the know-how, interest, or time to keep track of it all.  
At a certain point, it makes sense to hand the reins over to a wealth manager. However, the fees associated with wealth management may dissuade some from taking the next step. While it's wise to keep an eye on fees, remember you're paying for experience, expertise, and perspective that you might not otherwise have.
If you're wondering if it's worth paying a wealth manager, you should understand the various ways wealth managers are paid. The good news is that you have several options—and not all of them involve paying out of pocket. Below is a look at the different ways wealth managers get paid and value they bring.
HOW DO WEALTH MANAGERS GET PAID?
Here are three more common ways wealth managers earn their money (in some cases, a wealth manager may combine one or more of these).
Fee-based planning: Instead of being charged hourly, you'll pay various fees as required. That may include a set-up fee for new clients, an implementation fee, an annual retainer fee or other fees charged on a per-service basis. Each wealth manager or wealth management firm that pursues fee-based planning will have a fee schedule for your reference.
A percentage of assets under management (AUM): When wealth management involves investments (as it typically does), some wealth managers will forgo fees in lieu of retaining a percentage of your assets under management. This fee will often be paid annually or quarterly, depending on the agreement. Rather than paying out of pocket, the money is simply withdrawn from your investment portfolio at an agreed upon date. The percentage will vary significantly from advisor to advisor and can range from a fraction of a percent to 3 percent or more. Of course, it's important to understand the fee structure before you agree to work with a wealth manager.
Product commissions: Finally, some wealth managers don't require any out-of-pocket payments from clients whatsoever, because they are compensated by earning product commissions whenever they make a sale. This can include insurance policies, investment products, or other financial products.
If you are particularly concerned about limiting your wealth management fees, working with a commission-only advisor can be an excellent option for you. While you might understandably be skeptical about taking advice from someone who profits when they make a sale, there are ways that you can ensure you're getting good advice from your advisor. For example, you might look for an advisor with their Certified Financial Planner (CFP) certification, which carries its own code of ethics.
IS IT WORTH PAYING A WEALTH MANAGER?
Keep in mind, other fees may apply outside of the three we've listed above. That's why it's important to have a complete understanding of a wealth manager's fee structure beforehand. Still, at the end of the day, a wealth manager can provide value in a lot of different ways regardless of your goals, financial savviness, and how hands-on you wish to be in your financial planning.
For those who have a limited understanding of finances or who want to be relatively hands-off, a wealth manager or financial advisor can execute your plan for you while educating you along the way.
For those who do want to be hands-on with their money, a wealth manager can still provide value by ensuring you keep an eye on the big picture. For example, if you're an active trader but aren't exactly a tax expert, a wealth manager can help fill that niche. They can also act as a sounding board to help you think through your goals or decisions and educate you on new developments that you might not be aware of.
Finally, it's worth noting that the best wealth managers will have a firm sense of the micro- and macro-economic trends that may impact your portfolio at any given time. This will allow them to anticipate changes in the market, and "tilt" your portfolio toward certain industries or market caps with a goal of capitalizing on trends. This understanding is especially important in volatile markets or amid periods of political, economic or social change.
Regardless of your specific approach to money, the good news is that you should be able to find a wealth manager or financial advisor that falls within your budget.
Take the next step
Our advisors will help to answer your questions — and share knowledge you never knew you needed — to get you to your next goal, and the next.
Get started