Life Insurance for Veterans
---
Northwestern Mutual
Nov 01, 2023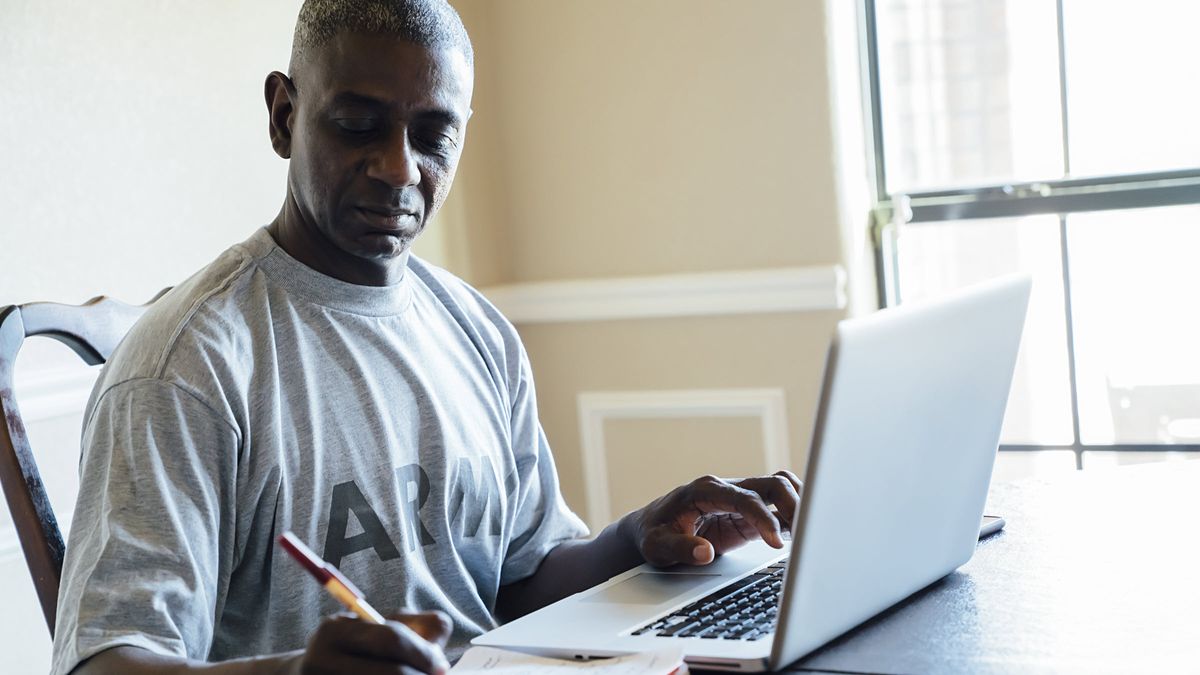 Key takeaways
After leaving the service, veterans can convert coverage they receive as a service member, Servicemembers' Group Life Insurance (SGLI), to Veteran's Group Life Insurance (VGLI). 

Veterans with a service-related disability can apply for Veterans Affairs Life Insurance (VALI), which offers guaranteed-acceptance whole life insurance (provided they meet the age requirements).  

Some veterans may consider adding additional private insurance—like whole life insurance—to fully cover their needs and the needs of their families.   
Whether you've already left the military or you've just started to make plans for the end of your military service, you may want to consider how to protect your family financially with life insurance. The options you choose will depend on your age, your health and your personal circumstances. 
You might assume that life insurance provided by the federal government is the best and most affordable option, but that's not always the case. For some veterans, a private whole life insurance policy or a term life policy might be a better option. 
When should veterans apply for life insurance? 
Life insurance is an important component of your financial plan, and it's best to apply as early as you can. Your age and health will normally determine your premiums, so applying at a younger age gives you the opportunity to lock in lower premiums than you might get if you wait until you're older to apply. 
If you're applying for coverage through federal programs for veterans, it's important to be aware of the deadlines. 
What kind of life insurance can I get as a veteran? 
Veterans are typically eligible to receive veterans' life insurance through the U.S. Department of Veterans Affairs. As a veteran, you may also consider private policies as well, depending on your personal situation.    
Veterans can also purchase a policy to protect their pension in the event that they die through another U.S. Department of Defense program called the Survivor Benefit Plan. With this plan, the veteran pays a monthly premium, and when the veteran dies, approximately 55 percent of the retired pay would be provided to the spouse. Though it's an available option, in many cases, life insurance provides better value for a veteran.  
Our financial advisors are here to guide you.
Our advisors can provide personalized advice to suit your situation—no matter how unique or specific it may be—and show you the right financial steps to take today and down the road.
Find an advisor
Veterans' life insurance through governmental programs 
While service members are eligible for group term life insurance, this ends shortly after you leave the military, and you have a limited time period to convert to Veterans' Group Life Insurance. 
Veterans' Group Life Insurance 
The group life insurance you get as a service member, Servicemembers' Group Life Insurance (SGLI), can be converted to Veterans' Group Life Insurance (VGLI). You have 240 days after leaving the military to convert your insurance without the need to prove that you're in good health; there is a longer deadline if you can show good health. Once you have a VGLI policy, you're eligible to convert it to a private insurance policy without a medical exam. 
Service-disabled veterans' life insurance 
As of January 1, 2023, veterans are now eligible for Veterans Affairs Life Insurance (VALI), which offers guaranteed-acceptance whole life insurance to veterans who have a service-related disability and meet age requirements. The new program will has a two-year waiting period, which means that if a policyholder dies less than two years after enrolling, the beneficiaries will not receive the death benefit but will only receive an amount equal to the premiums that have been paid. 
Prior to 2023, veterans may have been able to enroll in service-disabled veterans insurance (S-DVI). S-DVI differs from VALI in that it generally has lower coverage amounts, a premium waiver for eligible veterans and no waiting period. With the opening on VALI, S-DVI stopped accepting new applicants as of December 31, 2022.   
Can veterans get free life insurance? 
Disabled veterans who are unable to work at all may be eligible to have their life insurance premiums waived for certain Veterans Affairs (VA) policies. Servicemembers' Group Life Insurance (SGLI) and Veterans' Group Life Insurance (VGLI) are excluded from this program, but policyholders with Service-Disabled Veterans Insurance (S-DVI) may qualify. 
Private life insurance for veterans 
Some veterans may benefit from private life insurance. The maximum coverage available with Veterans' Group Life Insurance is $400,000, which may not be enough for a veteran with a young family or many dependents.   
S-DVI basic coverage is only $10,000, with $30,000 available as supplemental coverage for veterans who meet additional requirements, such as becoming totally disabled and unable to work at all. Many veterans would find the maximum S-DVI coverage insufficient to meet their family's needs. 
For many veterans, a private life insurance policy may be necessary to obtain the amount of coverage needed. 
In addition, VGLI is a renewable term life policy with premiums that rise every five years as you get older and no benefits beyond the death benefit. With private life insurance, veterans can choose a whole life policy, which includes a cash value that builds over time and can be accessed for any purpose—and has premiums that don't increase.
Life Insurance Quiz
How much do you know about life insurance? Test your knowledge with this quiz. 
Can disabled veterans get private life insurance? 
Depending on the disability, being disabled might not affect your life insurance eligibility at all, or it might disqualify you. Unlike disability insurance, life insurance eligibility is not affected by health issues that prevent you from doing a particular job, only those that might shorten your lifespan. 
It's very possible to be disabled in a way that limits your ability to serve in the military but does not affect your life insurance eligibility. 
When would disabled veterans be denied life insurance policies? 
There are some circumstances when a disabled veteran might be denied a life insurance policy, but if a veteran is not eligible for one type of policy, they might qualify for another type of policy. A Northwestern Mutual financial advisor will usually be able to tell you what type of policy you may qualify for before you apply. 
Any veteran who meets the eligibility requirements for Veterans Affairs Life Insurance should not be denied for an S-DVI policy. 
Talk to a financial expert about life insurance for disabled veterans 
When you're planning your transition from your military service to civilian life, it's best to start thinking about your financial plan as soon as you can. A Northwestern Mutual financial advisor can help you choose the best type of life insurance policy for your situation. 
RELATED CONTENT: Our Life Insurance Guide can help you learn more about life insurance and how it can benefit your financial plan. 
Want more? Get financial tips, tools, and more with our monthly newsletter.