More Americans Are Considering a Financial Plan Because of the Pandemic
---
Tim Stobierski
Jun 17, 2020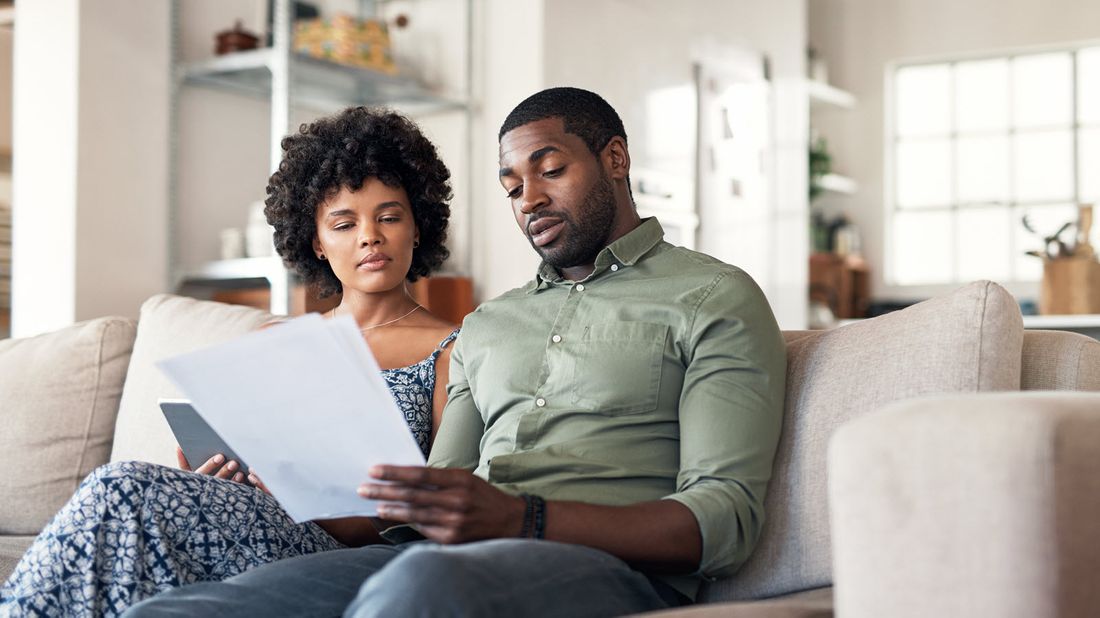 Think back, if you can, to early February of this year.  
January's resolutions were either still going strong or long forgotten. The stock market was at all-time highs and unemployment was at its lowest point in half a century. Maybe you were planning to take a trip, buy a home or send your child to college. 
Then the novel coronavirus hit American shores, and the country went into lockdown. 
Effectively overnight, huge swaths of the economy were turned off. The S&P 500, typically seen to represent the broader stock market, fell by 34 percent in little more than a month. By the end of May, nearly 40 million people had lost their jobs.  
Overnight, each and every one of us was forced to take a long hard look at the state of our finances and our ability to weather the economic storm caused by this pandemic.  
HOW COVID-19 CHANGED THE WAY WE THINK ABOUT MONEY 
There's no question the coronavirus has changed many people's financial situations. In fact, according to Northwestern Mutual's 2020 Planning and Progress Study, fewer people feel financially secure: 35 percent of respondents rate themselves as "financially secure" right now, down from 45 percent before the pandemic. Nearly 20 percent rated themselves as "not financially secure," up 7 percentage points from pre-pandemic responses. 
The good news is that the pandemic has more Americans considering financial planning: 15 percent of respondents who didn't have a financial plan before the pandemic now plan to create one.  
That's great news, because financial planning can help you prepare for situations like this. Here's how. 
THE COMPONENTS OF A FINANCIAL PLAN 
At its core, financial planning is about dreaming of all the things you want to do in life — over the coming weeks and many years into the future. Once you know what you want to do, your plan can help you create a budget that lets you live the life you want today while setting money aside for goals that are a little further off. A solid financial plan will also consider the ups and downs of life to protect you from unexpected events and prepare you in case you want to change your goals in the future. The result is a plan that focuses on three key areas of your financial life. 
PROTECT 
The basis of any financial plan is the money that you earn to fund it. An important part of financial planning is being prepared should you lose that income or experience a financial shock like covering a large, unexpected bill. Protecting your income can help you be more confident that your plan will hold up in any economic season. Components of a plan that help protect it typically include: 
An Emergency Fund. An emergency fund is money that you set aside specifically to help you cover unexpected expenses — like a surprise trip to the dentist, an emergency car repair, or job loss due to a global pandemic. Most experts recommend that your emergency fund includes six months' worth of expenses, though yours may be larger or smaller depending on your situation.  
Disability Insurance. Disability is more common than you might think. According to the Social Security Administration, there is a one in four chance that a 20-year-old will become disabled during their lifetime. Disability income insurance helps to protect your income in the event that you are sick or injured and can no longer work. If you become disabled, your policy will pay a monthly benefit that will help you make up lost income. 
Life Insurance. Life Insurance helps you financially protect your loved ones if you die. In addition, some forms of life insurance accumulate cash value during your life. That cash value can also serve other purposes in your plan — perhaps as emergency funding or even helping to grow funds that you can use to create income in retirement. 
OPTIMIZE 
Debt is common — don't worry if you have some. Your financial plan will consider your debt and make recommendations about the most efficient ways to pay it off, while considering all the other pieces of your plan like saving for retirement or paying insurance premiums. 
GROW 
Finally, you'll need to set aside money for future goals. That may include buying a home, starting a business, getting married, saving for your child's education, investing for retirement or leaving a legacy. But your plan can also include smaller financial goals as well, such as buying a car or taking a trip. Anything that is important to you can, and should, be accounted for. 
Once you've identified your financial goals and your timeline for reaching each one, you can create a plan and budget that will empower you to pay for the things you need today and what you want in the future.  
The good news is that you don't need to have a degree in financial planning or accounting to create a financial plan: Working with a financial advisor is an excellent alternative to going it alone. An advisor is trained to ask the right kinds of questions to help you understand your goals and create a plan that will help you achieve them, while protecting you from the things that might get in your way. Your plan can give you confidence that you'll be able to reach your goals, even when life takes an unexpected turn. 
Life Insurance Calculator
Get an estimate of how much coverage makes sense for you.
Take the next step
Our advisors will help to answer your questions — and share knowledge you never knew you needed — to get you to your next goal, and the next.
Get started
Want more? Get financial tips, tools, and more with our monthly newsletter.