What Is a Qualified Charitable Distribution (QCD)?
---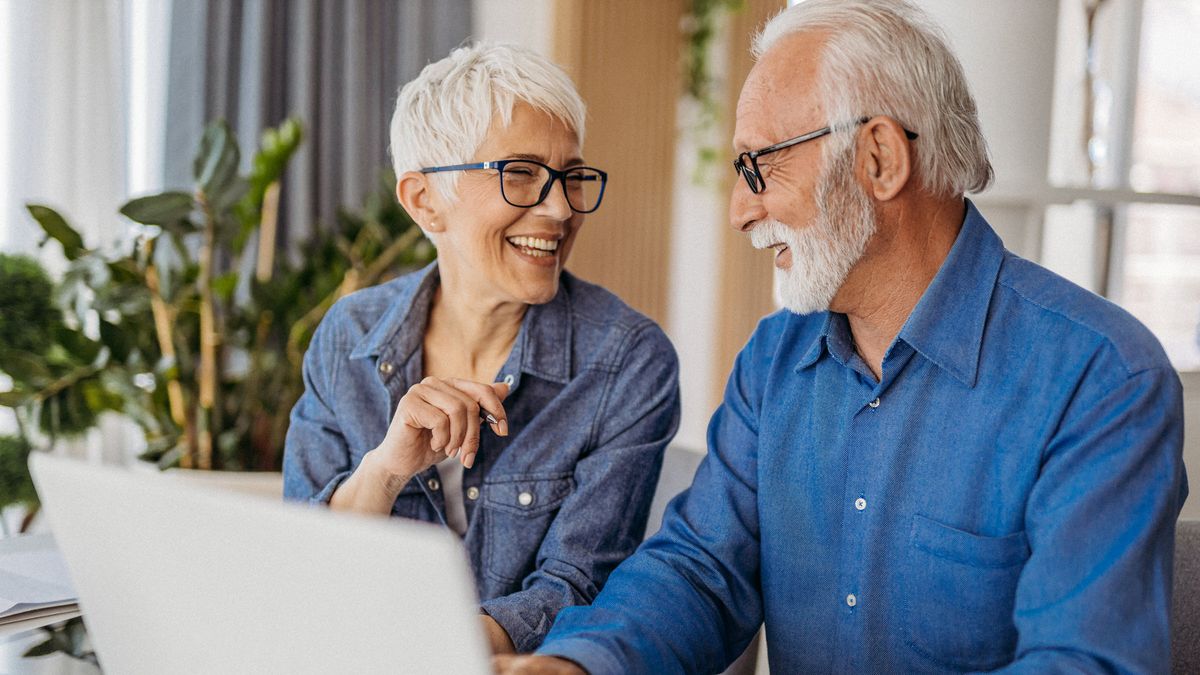 Key takeaways
A qualified charitable distribution (QCD) is a donation made directly from your IRA to a qualified charity.  

Individuals 70½ or older are eligible to make a QCD of up to $100,000 per year. QCDs also satisfy RMD requirements for those 72 and older. 

A QCD is not taxed and does not count toward your taxable income in the year it is distributed.
One of the perks of donating to a charity is knowing you're supporting a good cause, but there are other benefits to supporting charities. Certain donations could also help lower your taxable income and satisfy those required minimum distributions (RMDs) coming your way in retirement.  
Donations to qualified charities made directly from your individual retirement account (IRA)—called qualified charitable distributions (QCDs)—allow you to support the causes that are important to you while also taking advantage of the tax benefits of an IRA.  
Here we'll help you understand what a qualified charitable distribution is and how it works. We'll also give you a few tips for maximizing this benefit.  
What does qualified charitable distribution mean? 
A QCD is a distribution made directly from your IRA to a qualified charity. The distribution is not included in your taxable income. Qualified charitable distributions also satisfy your RMDs, so they can also be a tax-advantaged way to help control your taxable income in retirement.  
What are the qualified charitable distribution (QCD) rules for 2023? 
In 2023, if you're 70½ or older, you are able to make a maximum donation of up to $100,000 per year from an IRA to a qualified charity. If you choose to donate to multiple charities or make donations from multiple accounts, the sum of those donations cannot exceed $100,000 from any of your accounts. (However, if you are married, each spouse is able to make a $100,000 QCD from their respective IRAs.) 
QCDs can be made from any type of IRA: a traditional IRA (including rollover IRAs), an inherited IRA, a SIMPLE IRA or a SEP IRA. Though you could make distributions from a Roth IRA, it generally doesn't make financial sense to do so since your Roth distributions are generally not taxed anyway. And 401(k)s, pensions or profit-sharing plans are not eligible for QCDs (though you could roll money from these accounts into an IRA and then make a QCD).  
In order for a QCD to count as such, it must go directly from your IRA to the qualified charity; you cannot withdraw funds and then pay the charity with those funds. You will also need to make the donation by your RMD deadline (which is, in most cases, December 31).  
What is considered a qualified charitable organization?  
A qualified charitable organization is a public charity, private operating foundation or a conduit private foundation. Donor Advised Funds and supporting organizations do not qualify.  
What are the IRS rules for qualified charitable distributions? 
Because your QCD will not be taxed, you will not be able to take a charitable tax deduction for the distribution. The charity does not pay taxes on the QCD either.  
The IRS also does not require you to itemize your QCD on your tax return, which allows you to take advantage of the standard deduction. You will need a written acknowledgement of your contribution from the charitable organization prior to filing your return. You will need to report your QCD as a normal distribution using IRS tax form 1099-R and work with your tax advisor to correctly document the amount that went to a QCD in order for it to not be reported as taxable income 
It's important to note that these rules only apply to federal withholding. Different states may have their own rules around QCDs, so it's important to understand the rules in your state before making a donation. 
Why is a QCD better than a charitable deduction? 
If you itemize deductions on your taxes, you're able to deduct donations of cash to qualified charities up to about 50 percent of your adjusted gross income. Though charitable deductions also reduce your taxable income, you'll generally get more tax savings from a QCD than you would from a charitable tax deduction. Especially if you're subject to RMDs, the added benefit of satisfying your RMDs alone is a reason to make a QCD rather than a charitable donation.  
Make the most of what you've saved.
Our advisors can recommend a financial strategy that will help you get the most out of your retirement savings.
Get started
How to make a QCD 
It's important to involve a financial advisor and consult with your tax advisor when making QCDs part of your retirement plan. A financial advisor can work with your tax advisor to help determine how much to donate, when to donate, and how the distribution will impact your taxes in a given year. A financial advisor can also help guide you through the steps to making a qualified charitable distribution:  
Confirm your desired charity is a qualified charity. You will want to confirm that the charity you're giving to qualifies as a QCD recipient.  
Determine your donation amount. You'll want to factor in your RMD amount (if applicable) as well as the amount of future planned distributions when deciding how much to donate.  
Contact your financial institution. Reach out to your IRA institution and get the necessary information and paperwork needed to send money directly to the charity. (Remember, the donation must come from the IRA directly—not from you.)  
Get a receipt for the donation. The receipt will include important information you'll need when filing your tax return.  
Claim the QCD on your taxes. You won't be taxed on the QCD, but you'll still need to report it come tax time.  
Pros and cons of QCDs 
As with any financial strategy, it's important to weigh the pros and cons of a QCD to make sure it's the right fit for you.  
Pros of a QCD 
A QCD reduces your adjusted gross income, which may help reduce how much you'll owe in taxes by keeping you from moving into a higher tax bracket. 

QCDs count towards required minimum distributions ($100,000 maximum in 2023), giving you a way to take your required distribution without having it affect your taxable income. 

QCDs do not need to be itemized on a tax return, which allows you to take the standard deduction.  

Your money goes toward a good cause.  
Cons of a QCD 
Not all charities can receive QCDs.  

QCDs are limited to $100,000 per year.  

QCDs can be made only from an IRA directly to the charity.  
How to maximize the benefits of a QCD 
A QCD can be a beneficial tool in managing your taxable income in retirement if you apply it strategically.  
Donate early 
The first withdrawals you take out of your IRA are the ones that will count toward your RMD. So, if you want your QCD to count against RMD, make sure you withdraw that amount before any other distributions you may plan to take out (if any).  
See the big picture  
Your IRA is only one piece of your retirement puzzle. Though a QCD has its benefits, you'll want to take into consideration those of your other tax-advantaged accounts as well when determining when and how to take distributions in retirement.  
Work with a financial advisor 
There are many tax benefits specific to different retirement savings vehicles, but those benefits are good only if you know how to use them. A Northwestern Mutual financial advisor can help you leverage the benefits of all of your retirement savings plans to help make sure you're being tax-efficient with what you've saved, leaving more money for you to enjoy in retirement.  
This publication is not intended as legal or tax advice. Financial Representatives and/or Advisors do not render tax advice. Consult with a tax professional for tax advice that is specific to your situation. 
Want more? Get financial tips, tools, and more with our monthly newsletter.