Summer Internship Cancelled? Here's How You Can Still Get Good Job Experience
---
Cathie Ericson
Jun 23, 2020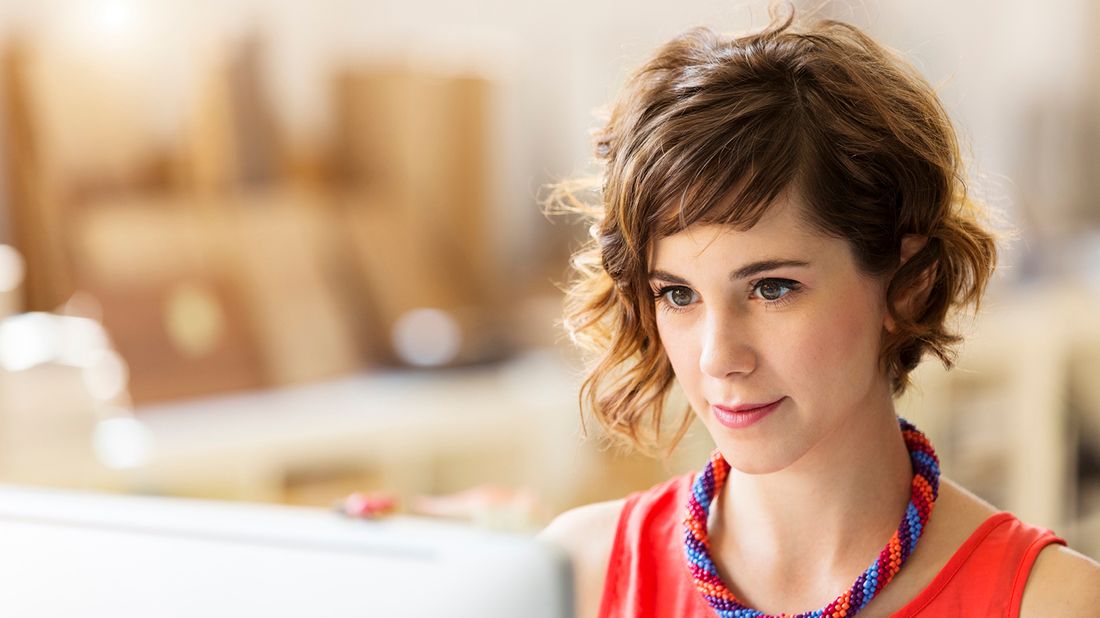 If you're a recent college grad or rising college senior, COVID-19 is upending the final chapters of your college career. For many of you, that includes summer internships, which you may have been relying on as your ticket to getting a job after graduation.  
As those internships are being cancelled or moved to a virtual setting, you might be wondering how this will affect your future job prospects. Rest assured, you can still create a positive, resume-enhancing experience this summer — here's how. 
IF YOUR INTERNSHIP WAS CANCELLED 
Plenty of companies were forced to cancel summer internships for various reasons, including budget cuts or a lack of resources — Glassdoor found that the number of available internships on its site dropped by 49 percent in May 2020 compared to the same time last year. If this happened to you, here's what you can do now.
Seek other opportunities to work together. Even if the internship was formally cancelled, see if you can still engage with the company in some way, says job coach Amy Feind Reeves. The goal is to end your summer with something concrete for your resume — and ideally a recommendation from your supervisor. A one-off project or other mini assignment could accomplish that.
Even if the company has nothing for you to do, stay in touch. The company and your manager are likely just as disappointed that the internship didn't work out, so keep the door open for future opportunities.
Stay in the hunt. Now's the time to network. Reach out to your college's career center, post on LinkedIn and connect with your alumni association to let anyone and everyone know you're looking, says Caleb Kauffman, founder and CEO of internship sites RemoteInternships and CareerUp. At the very least, you'll be forging connections that will be valuable when the time comes to job hunt in earnest.
Create your own project. If there still isn't an internship to be had, why not make your own? After all, just having an internship listed on your resume doesn't tell the whole story, and potential employers are more interested in what you did as opposed to the mere fact that you had one, Reeves says. She recommends calling yourself an "entrepreneur" or "management consultant" and identifying a project or issue you can solve for a small company or nonprofit.
"Find a leader's name on the website and reach out to see what problems they are facing, or activities they never have time for that you can take on," she says. Research, create a plan and communicate your findings as though it were a real project.
IF YOUR INTERNSHIP BECAME VIRTUAL 
While virtual internships may not be as robust as IRL ones, they still offer many benefits, including showing your potential as a full-time employee. Here are some tips for being a virtual intern who shines. 
Demonstrate your value. The best interns don't wait for a supervisor to tell them exactly what to do. "Show initiative by asking what the team's biggest headaches are and see if you can tackle those issues," says Steve Cooper, founder and CEO of Exelaration, which facilitates internships in the tech industry. This could include taking care of admin functions, such as setting up team meetings or taking notes.
Another potential option is offering to share your tech expertise. "It's very likely that you are the most comfortable with remote technology, so see how you can share that expertise," Cooper says. Even if your employer has gained a rudimentary knowledge of Zoom or Trello since it began working from home, you might be able to show them some tricks that will improve productivity. "Volunteer to train people on new technologies, facilitate online meetings or monitor chats to keep everyone connected," Cooper says.
Go above and beyond to demonstrate you're engaged. Remote internships are inherently less structured than an in-person 9-to-5, which is why it's even more important to stay involved and engaged. That means participating in virtual meetings just like you would an in-person session and joining group chats or message boards. 
Also, don't overlook your fellow interns. "If you're part of a cohort, there's bound to be some sort of networking, presentation, class or other activity in virtual form," says Hayden Shepard, director of talent acquisition at Talent Raid. Participating in any group activity is a great way to build relationships, and there's a good chance your manager will check to see who showed up.
Stay in touch — but be respectful of time. When communicating about your assigned workload, Kauffman recommends an "under-promise, over-deliver" strategy. "Don't overestimate how quickly you will complete a project," he says. "It's better to surprise your manager with a project completed ahead of schedule than miss a deadline." 
Remember that out of sight can mean out of mind, so ask if providing a daily or weekly list of your accomplishments would be helpful. And if your supervisor doesn't offer to set up a weekly check-in, see if you can schedule one. This gives you a regularly recurring opportunity to seek input and confirm assignment details. "Saddling your new employer with too many questions too frequently can add to their burden rather than alleviate it, so be tactful about when and how often you bring them up," Cooper says.
End on a high note. While you may not get a celebratory in-person send-off, you can still end the summer meaningfully. Create a document that highlights your achievements and the projects you worked on and see if your supervisor will review and endorse it. You can also ask if they are willing to connect on LinkedIn and/or provide a recommendation. Finally, write a thoughtful thank-you note to your direct supervisor, as well as anyone else with whom you regularly interacted.
Take the next step
Our advisors will help to answer your questions — and share knowledge you never knew you needed — to get you to your next goal, and the next.
Get started
Want more? Get financial tips, tools, and more with our monthly newsletter.