Thinking of Starting a Family Right Now? What to Consider First
---
Jacqueline DeMarco
Aug 10, 2020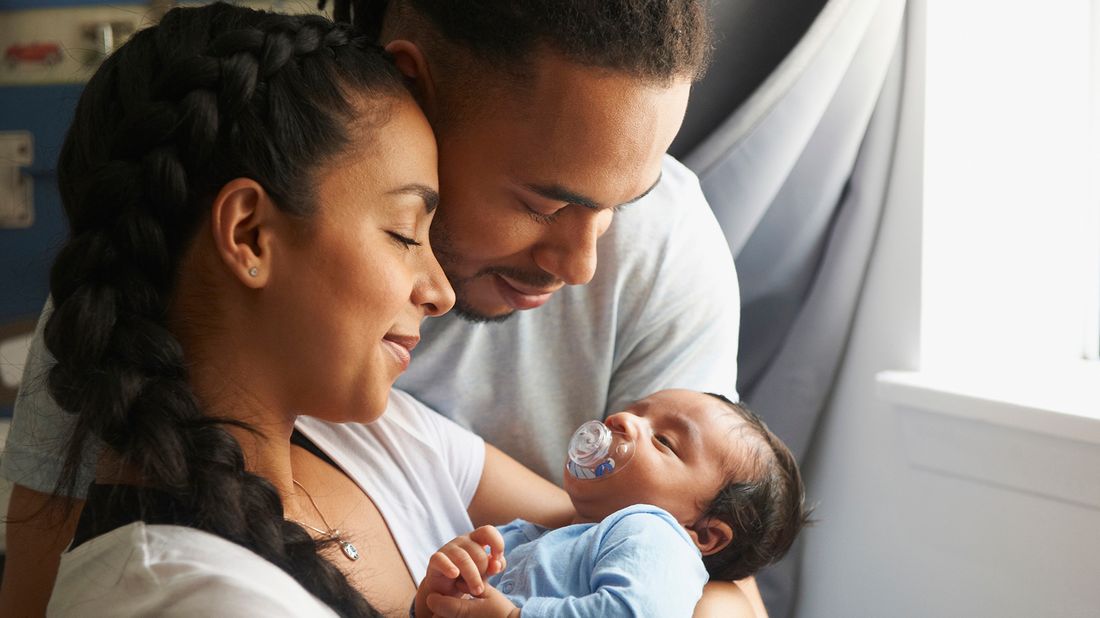 First comes love, then comes marriage — then comes a pandemic. If you started off 2020 with the goal of starting a family, you may be left wondering whether that's even possible right now.
"It is a big financial commitment, and a big commitment in general when things feel a little uncertain with the economy," says Jennifer Raess, CFP®, a member of the Advice Practice Team at Northwestern Mutual. "Depending on the industry you're in, some jobs could be less stable than they were before."
Indeed, 41 percent of respondents to a recent survey said they're delaying having kids because of money concerns specific to COVID-19. But the good news is that if this is an important goal for you, there are steps you can take to help prepare yourself financially.
START SAVING ASAP 
If you're feeling apprehensive about the cost of having a baby right now, the best thing you can do is start saving as soon as possible. How much you save depends on your income and budget, "but even if it's a little bit every month, it will help with financial stress when that moment does come," Raess says. 
Depending on how soon you plan to start your family, you may want to keep that money in an accessible, liquid savings account so that you can easily tap the baby funds when you need it, Raess suggests. But if you and your partner are currently in the "someday" rather than "right now" mindset, you can also consider saving in an investment account — assuming your ideal timeline to have a child is at least several years away.  
The reason why an investment account is potentially better for a goal that's a few years off is so that your money has more time to potentially recover from any volatility. "Something like a brokerage account where your money is in a balanced portfolio that is less affected by market fluctuations," Raess says. "Just be mindful of potential taxes when it comes time to pull money out."
Here's what you really want to avoid: Tapping any accounts, like a retirement account or 529 plan, that would charge you for accessing the money too early or for something other than its intended purpose. Not only would that cost you in taxes and penalties, you'd be shortchanging other important future goals.
ASSESS YOUR BASIC FINANCIAL SECURITY 
Being prepared to start a family doesn't just mean having the money to cover hospital bills and diapers in baby's first few months. It's important to make sure you have some basic financial security in place, because your expenses will only grow after baby arrives.
For starters, do you have an emergency fund that could cover about six months of expenses? In any stage of life, but especially when you enter parenthood, having emergency savings will help ease the financial stress — particularly if your income changes.
Next, look at your debt, whether it be credit card debt or other high interest debt. You don't need to be debt-free to start a family, but you should be working on a plan to pay it down. And are you saving for retirement? Many younger couples may put off building a nest egg to fund shorter-term goals, but it's important to get started while you're still young because you have more time for those funds to potentially grow.
"If you're starting out, you'll want to make sure that you are putting money not only toward the goals that you want to address now, but that you also consider all relevant financial security needs until you have your financial foundation in place," Raess says. Once you have a plan to build basic financial security, then you can figure out how much of your budget can go toward saving for other goals.
MAKE SURE YOU'RE ON THE SAME PAGE 
No one enjoys fighting about money — and throwing kids into the mix makes the stakes feel that much higher.
If you and your partner disagree on the big baby-related money decisions, aren't sure if you're financially ready to start a family or simply concerned about how the economy could affect your financial situation, Raess suggests meeting with a financial advisor. This can be valuable in helping you prioritize your goals and needs, and can also help you get on track to financial security. "Sometimes it's just helpful to have someone else's third-party perspective to help get some clarity," she says. "They can bring different perspectives and an outside view, and can help provide a neutral sounding board for how to go forward."
Raess also recommends agreeing to check in on your budget together regularly — whether it's weekly, monthly or quarterly — to ensure that you're working toward your goals together.
All investments carry some level of risk including the potential loss of all money invested.
Certified Financial Planner Board of Standards Inc. owns the certification marks CFP®, CERTIFIED FINANCIAL PLANNER™ and CFP® (with flame design) in the U.S., which it awards to individuals who successfully complete CFP Board's initial and ongoing certification requirements.
Take the next step
Our advisors will help to answer your questions — and share knowledge you never knew you needed — to get you to your next goal, and the next.
Get started
Want more? Get financial tips, tools, and more with our monthly newsletter.