What Is the Wash Sale Rule?
---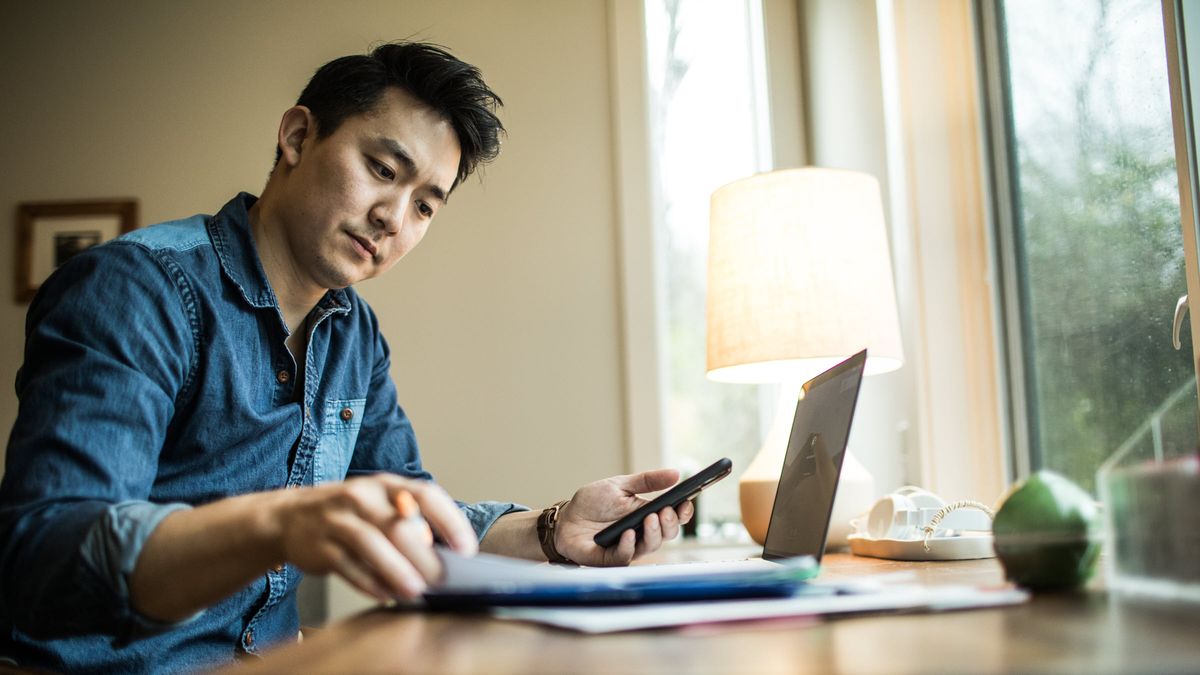 Key takeaways
A wash sale is when you sell a stock at a loss and rebuy the same stock (or a "substantially identical" stock) before or after 30 days of the sale.  

The wash sale rule prohibits you from claiming the loss of a wash sale on your taxes. Instead, the amount of the loss is added to the cost basis of your new stock purchase.   

Paying attention to wash sale rules when you rebalance your portfolio is a solid investment plan.
While investing is a great way to grow your money, it unfortunately also comes with the risk of losing money, too. The silver lining of losing on an investment is getting a tax break on the loss through a strategy known as tax-loss harvesting. However, there are some situations in which you could lose that tax break. A wash sale is one of them.  
A wash sale, also sometimes referred to as wash trading, is when you sell an investment and then repurchase it (or one just like it) at a similar price within a 30-day period. While it's OK to engage in a wash sale, claiming the loss on your taxes is what violates tax regulations.  
The IRS has rules about wash sales to prevent you from claiming a loss on a security when you're really ending up in the same position you were in prior to selling and rebuying. Here we'll tell you what you need to know about the wash sale rule and offer tips to avoid losing out when deducting losses from your taxes.   
What is the wash sale rule?  
The wash sale rule is an IRS regulation that prevents you from taking a tax deduction on losses for stocks that were sold and repurchased within 30 days. If you sold a stock at a loss but repurchased the same shares (or substantially identical shares) within 30 days before or after the sale, you are not able to claim the losses on your taxes. Instead, the amount of the loss is added to the cost basis of your new purchase. 
How the wash sale rule works 
If you sell an investment at a loss, the IRS allows you to deduct up to $3,000 in realized losses from your ordinary income on your taxes. So, if five years ago you bought 100 shares of a $50 stock and the value of the shares declined to $30 today, your sale of the stock today would result in a $2,000 loss. You'd be able to deduct this $2,000 from your income on your taxes, lowering what you'd owe1. 
Say, however, two weeks later you decided that you'd like to keep your position in that stock, and you repurchased your 100 shares at $31 each. The $2,000 of losses from your previous sale would be disallowed as a tax deduction because the transactions are considered a wash sale. 
Instead, your $2,000 in losses would be added to the cost basis of the stock you rebought—increasing your cost basis and reducing the amount of tax you may need to pay on future gains.  
Transactions that may trigger wash sales  
A wash sale applies to any accounts you own between you and your spouse. So if you sell stocks in one account, you cannot evade the wash sale rule by repurchasing with another account. The wash sale rule would apply if:  
You sell stocks you own in one investment account and use another account to buy the same stocks. 

You sell stocks in a taxable investment account and repurchase them with a retirement account (like an IRA or 401(k)). 

You sell stocks at a loss from an account in your name, and then your spouse purchases stocks with an account in their name. 

You sell a stock that you own with a personal account and purchase it with another entity you own (like an LLC). 
What securities are covered by the wash sale rule?  
The wash sale rule applies to most investment assets, including stocks, exchange-traded funds and mutual funds. However, depending on the type of investment, it may not always be clear what a substantially identical investment is (and unfortunately, while the IRS provides guidance on this topic, it doesn't specifically define the term).  
Especially with mutual funds and exchange-traded funds, the lines can get blurry. What makes a fund substantially identical may change depending on the type of fund, but generally speaking, you can't sell one company's index fund and buy back shares in the same fund. When it comes to stocks, you may not be able to buy the same stock back, but you can buy shares in another company that is similar in industry or size.  
Understanding what a substantially identical investment is makes navigating wash sale rules challenging, so it's best to consult with a financial advisor or tax professional before making transactions.  
Let's build your investment plan.
Our financial advisors will build a personalized investment plan designed to help you reach your goals.
Find an advisor
What are the tax implications of the wash sale rule? 
There is not a penalty, per se, for completing a wash sale. You can sell and purchase a stock as many times as you'd like within any time frame.  
The wash sale rule, however, becomes relevant when you're looking to claim realized losses on your taxes. If you've sold and repurchased substantially identical assets within 30 days, then you're no longer able to claim the realized losses on your income tax return.  
Is it a wash sale if you sell at a profit?  
A transaction is considered a wash sale only if the sale results in a loss. If you make a profit on a sale, the wash sale rule would not apply.   
If you sell an asset at a profit, you'll pay capital gains tax on your earnings. Then, if you decide you'd like to repurchase that stock (perhaps you think you could earn even more money if you rebuy the stock), you're able to do so. 
How do I avoid a wash sale?  
Here are some actions you could take to avoid the wash sale rule without significantly harming your investment strategy:  
Buy a similar investment 
If you're looking to quickly get your money back into the market, you could look for a similar company in the same sector as your previous investment or track the same index with a different (yet similar) fund.  
Stick to your investment plan  
During market downturns, it's important not to panic and quickly sell underperforming investments. This is what often triggers the wash sale rule: Investors react to short-term market changes, and as the market recovers, they buy back their investments.  
The truth is if you've put a strategic, diversified investment plan together, you don't need to fear market volatility. Small bumps in the road should not set you too far off course if you've balanced your risk appropriately and put a long-term plan in place—and stuck to that plan.  
Seek help from a financial advisor 
If you've decided you need to sell an investment, and you're looking for ways to get your money back into the market, it's important that you take a step back before taking any action. Selling shares of stock will change your asset allocation, which impacts your investment strategy as a whole. However, strategically adjusting your portfolio to respond to underperforming investments is part of good planning.  
 A Northwestern Mutual financial advisor can help you see how your investments fit into your financial plan—letting you know when it's time to rebalance your portfolio or sell a stock. An advisor will also keep your entire financial picture in view—including your retirement accounts, investments and insurance, keeping your plan aligned with your financial goals and giving you peace of mind that even as the stock market fluctuates, you'll stay on track.  
1This example is for illustration purposes only and is not intended to imply or assure the performance of any investment. 
No investment strategy can guarantee a profit or protect against loss. All investments carry some level of risk including the potential loss of all money invested. 
Want more? Get financial tips, tools, and more with our monthly newsletter.