What Does Disability Insurance Pay For?
---
Megan Hoefler
Apr 29, 2021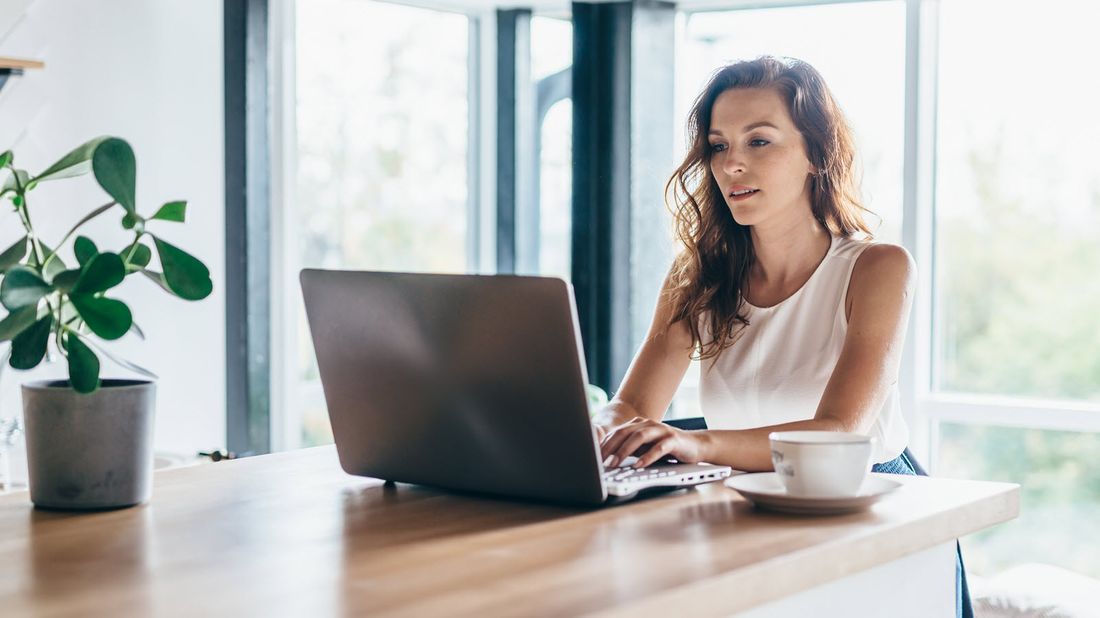 Because disability insurance protects your income, it is an important part of financial planning. Should an injury or illness ever prevent you from working, it can help you make up for lost income. But how does it work, and what does disability insurance pay for?
WHAT DOES DISABILITY INSURANCE PAY FOR?
If you ever become sick or hurt and are unable to work, you can make a claim on your disability insurance to collect a weekly or monthly check. There's no restriction on how you use that money — you can use your disability insurance benefit to pay for whatever you want or need. Because it's replacing lost income, people who get a disability insurance benefit often use it to pay for things like rent, mortgage, utilities, child care and other typical living expenses.
HOW DOES DISABILITY INSURANCE WORK?
There are two main types of disability insurance: short-term and long-term disability insurance, which often work together. Short-term disability insurance policies are typically provided by your employer and will usually cover a portion of your income for three to six months. On the other hand, long-term disability insurance policies provide coverage if you're out of work for a lengthier period, whether that be months or decades. These types of policies are offered through your employer or privately, or a combination of the two.
If you ever become disabled and have both short and long-term disability insurance in place, typically the short-term policy will help to replace your income first. In some cases, short-term disability insurance policies will even pay a benefit to women who are recovering from childbirth. If your disability lasts longer than a few months, that's when your long-term disability will come into play. You'll generally need to wait 90 days or more before you'll start receiving your benefit. Long-term disability policies will pay a regular benefit (typically monthly) for as long as your disability lasts up to your maximum benefit period, usually when you reach a certain age like 65.
HOW MUCH OF MY INCOME DOES DISABILITY INSURANCE COVER?
Disability insurance that's offered through your employer will typically cover only 60 percent of your base salary, and you'll usually have to pay tax on your benefit. While that's a decent start, you might find it difficult to live on half your income. This is why many people choose to supplement employer-provided policies with private ones that allow you to insure more of your income. Plus, private policy benefits aren't taxed. And should you leave your job, you'll be able to keep your private policy, as employer-provided coverage typically ends when you no longer work for your company.
WHAT DISABILITIES DOES DISABILITY INSURANCE COVER?
Disability insurance covers a broad range of common illnesses and injuries. In fact, at Northwestern Mutual, three out of four disability insurance claims by people who are 18 to 34 years old are due to illness, not injury. For all age levels sports and orthopedic injuries are the largest single source of claims.
HOW MUCH DISABILITY INSURANCE DO I NEED?
Generally speaking, you want to get as much disability insurance as you can. Think about it —would you want to insure only 60 percent of your car or house? You'd want to insure the whole thing. Because if you ever become disabled, you'll have one less thing to worry about, knowing that you'd have disability insurance to pay for your monthly expenses. A financial advisor can work with you to learn more about your unique situation and show you how disability insurance fits into your broader financial plan.
To be used with form ICC16.TT.DI.IIB.(0916), ICC16.TT.DI.FIB.(0916), ICC16.TT.DI.CAT.(0916), ICC16.TT.NCDI.(0916), ICC16.TT.GRDI.(0916), ICC16.TT.DI.PDB.(0916), ICC16.TT.DI.PDBO.(0916) or state equivalent. Not all contracts and optional benefits are available in all states. Disability insurance policies contain some features and benefits that may not be available in all states. The ability to perform the substantial and material duties of your occupation is only one of the factors that determine eligibility for disability benefits. These policies also contain exclusions, limitations and reduction-of-benefits provisions. Eligibility for disability income insurance, additional policy benefits, and qualification for benefits, is determined on a case-by-case basis. For costs and complete details of coverage, contact your Northwestern Mutual Financial Representative.
90-2692-86 (0421)
Take the next step
Our advisors will help to answer your questions — and share knowledge you never knew you needed — to get you to your next goal, and the next.
Get started
Want more? Get financial tips, tools, and more with our monthly newsletter.